The Flint Tropics comeback story?
Last night, the Golden State Warriors faced the Los Angeles Clippers with a very familiar face on their side:

For those who don't know, Will Ferrell played the fictional basketball player/coach/owner Jackie Moon in the 2008 film Semi-Pro.
Apparently, Warriors star Klay Thompson is a big fan of Jackie's work. It could be the shorts...the hair...or maybe his two-handed underhand free throws!
Here's another look at Klay realizing Ferrell was in "Full Moon" character:
He can hit 'em from deep! Watch out Steph Curry, this man might steal your minutes if coach wants a bigger body on the court!
The rest of the league should retire if Curry-Moon start hitting this alley-oop. "PEOPLE JUST CAN'T GO FLYING THROUGH THE AIR LIKE THAT!" A reminder that Jackie Moon invented the alley-oop, according to the totally realistic Semi-Pro.
Maybe Golden State should consider hiring him. He has plenty of experience.
Will has a hilarious history of crashing moments in the real sports world, one worthy of its own BuzzFeed list. Like that time he went to the ESPY's and accepted an award claiming he was indeed Tiger Woods.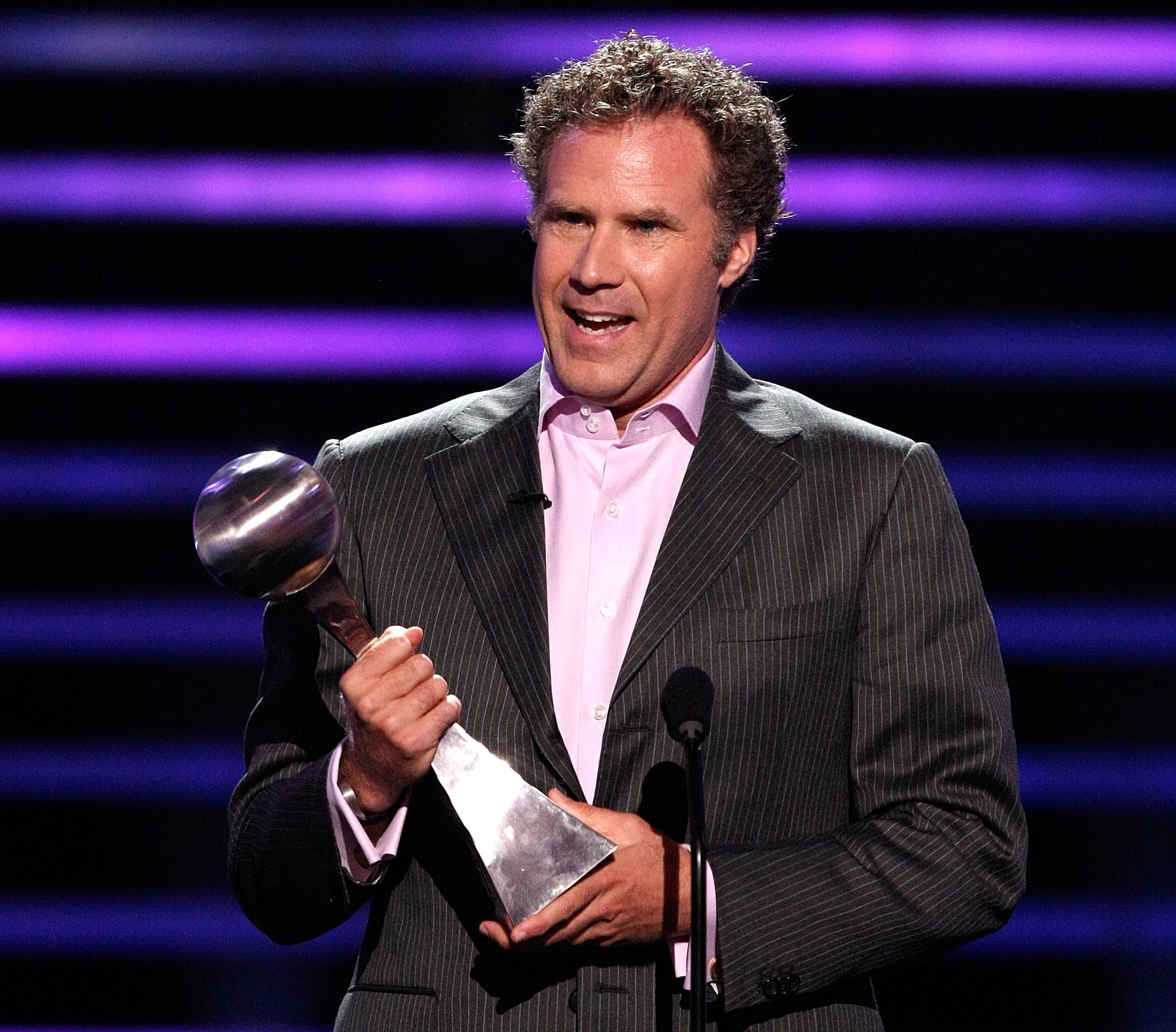 It was all for fun at the end of the night, so I'm sure the players and fans thought it was hilarious. If they didn't, just remember the wise words of Jackie Moon:
Would you like to see Will Ferrell play in the NBA Celebrity All-Star Game next year? Should he make another sports film? Comment below!