As some world leaders hailed the restoration of ties between long-standing enemies Iran and Saudi Arabia, there were growing fears in Washington that the deal could help spell the end of the United States' pre-eminence in the region and beyond.
China's top diplomat, Wang Yi, called it a "victory for dialogue" and U.N. Secretary-General António Guterres celebrated the announcement, expressing his appreciation to China for brokering the deal. The U.S., meanwhile, said through a National Security Council spokesperson that China's successful agreement appeared to mirror the failed negotiations the White House pursued with both countries in 2021.
Aaron David Miller, who served as a Middle East policy adviser at the State Department for 25 years, said it was "really stunning" that the Saudis had cut a deal with the Chinese and the Iranians.
"I think it demonstrates that U.S.'s influence and credibility in that region has diminished and that there is a new sort of international regional alignment taking place, which has empowered and given both Russia and China newfound influence and status," said Miller, who is now a senior fellow at the Carnegie Endowment for International Peace.
Tehran faces international criticism for providing weapons to Russia to aid its invasion of Ukraine, continuing efforts to enrich uranium that could allow it to develop a nuclear weapon, punishing its people for taking part in anti-government protests and for escalating tensions with Israel. These are all items the U.S. has elevated on the world stage as an indictment of the Iranian government.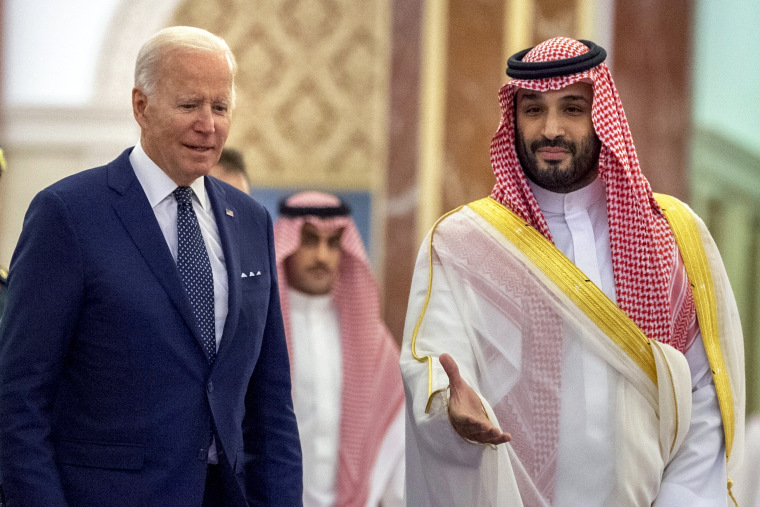 The agreement was announced months after President Joe Biden visited Saudi Arabia, just weeks before the U.S. midterm elections, to appeal that it help keep gas prices down. Instead, Riyadh came to terms on a separate deal with Russia and other oil-producing states to lower production. The Biden administration saw it as a stab in the back and promised that the Saudis would face "consequences."
But it appears the Saudis felt vulnerable, Miller said. "When you're dependent on one great power, you seek to align with another to cut deals with your adversaries," he noted.
China's 'victory lap'
While some policy analysts and former officials said the China-brokered deal appeared to indicate a shrinking role for the U.S. on the world stage, others said that Washington never had a chance to mediate such an agreement because it has no means of dialogue with Iran. The U.S. has no relationships with Tehran, sidelining it from negotiations and talks.
China will undoubtedly take a "victory lap," much to the chagrin of the U.S., said Jonathan Lord, the director of the Center for New American Security's Middle East Security Program, in spite of the fact that Saudis and Iranians have wanted to make a deal for some time.
"China is clearly going to trumpet their role on the international stage as an arbiter and negotiator between nations," he said, "but it was very clear that there was both intention and effort by both the Iranians and Saudis for years to get to this place."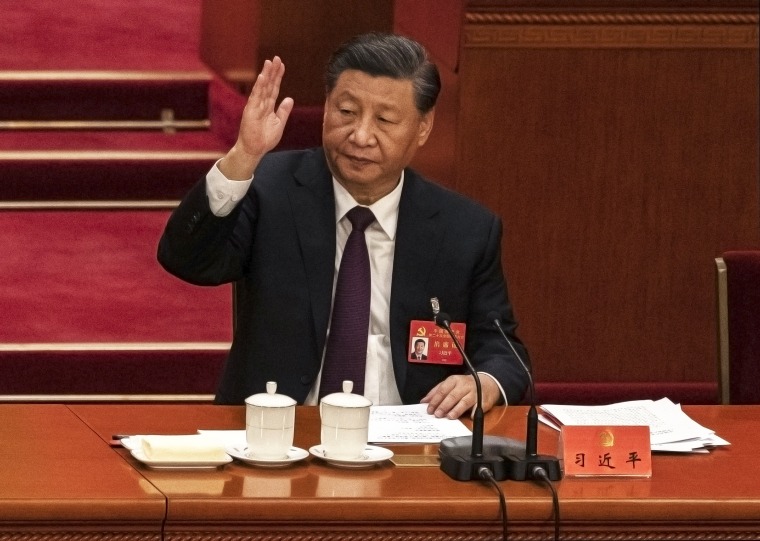 That China hammered out this agreement is not necessarily a threat to the U.S., said Thomas Countryman, who served as assistant secretary of state for international security and nonproliferation during the Obama administration. Because China has economic and diplomatic ties to Riyadh and Tehran, it would make sense they could come to terms with the two nations.
"The thing that concerns me is that in the current climate in Washington, anything China does will be seen as a sign of perfidious intent and a demonstration that China is seeking to dominate the world," Countryman said. "The fact is it was only somebody like China who could have brokered this rapprochement."
While it will certainly enjoy the international esteem, Beijing also is serving its domestic interests.
China will likely use this opportunity to bolster its energy security through a strengthened relationship with the two oil-producing countries. Beijing is dependent on Iran and Saudi Arabia for oil, while the U.S. and Europe have moved to find energy assurances elsewhere, said Brian Katulis, the vice president of policy at the Middle East Institute.
"It's not just symbolism," he said. "It matters to (China) quite a lot to have access to those energy resources."
A peace to build defense
Iran and Saudi Arabia also have much to gain. The two longtime rivals in the Middle East have fought a proxy war in Yemen through the Iranian-tied Houthi rebels, and the Saudi Arabian-aligned government that has also received support from the U.S. government. The two countries' proxies are at odds elsewhere in the region, including in Lebanon and Iraq.
Sunni Saudi Arabia and Shia Iran may see fewer tensions because of the accord, experts said. Many hoped that it would decrease violence in Yemen and lead to fewer spats between the two countries.
Undoubtedly, the Saudis see the deal as a means to try and reduce Iran's ability to threaten it, or "at least limit some of the Iranian trouble-making incentives," said Dennis Ross, a former Middle East envoy who has worked for both Republican and Democratic administrations.
Ross said he didn't think the deal changed anything in terms of the two countries' fundamental relationship. A restoration of diplomatic ties between the two nations "reflects a mutual interest, but it's within a relationship of profound distrust," he said.
While there will likely be less conflict, the two countries are also expected to use the de-escalating tensions to build up their own defenses. Lord said that Saudi Arabia had worked assiduously to build their military capacity to defend itself against the types of attacks Iran is capable of. In its ongoing dialogue with the U.S. about normalizing relations with Israel and other issues, Riyadh even raised expectations to build up its nuclear capabilities to mirror Iran's.
But having an agreement with Iran could perhaps give Riyadh cover to pursue the U.S.'s efforts of normalizing ties between the Saudis and Israel without incurring "a physical response" from Iran.
"I think perhaps this buys down the risk, potentially a bit, and gives them a little bit more latitude to explore, quietly, greater opportunities with Israel, (the U.S. and other regional partners)," Lord said.
While helpful to the Saudis' position, perhaps, Israel is unlikely to be very happy. Iran has long been considered a particularly staunch nemesis of Israel, and has worked hard to normalize relations with Arab Gulf kingdoms -- notably through the 2020 Abraham Accords.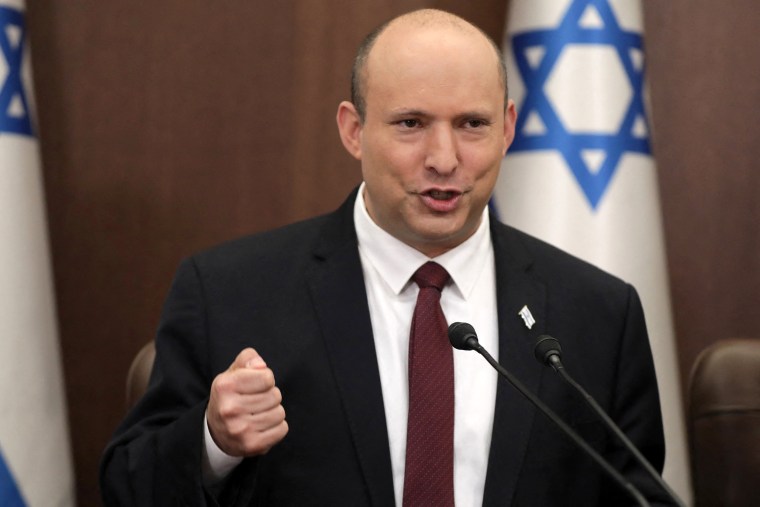 Naftali Bennett, Israel's former prime minister, criticized the Saudi-Iranian deal and placed the blame for it on Prime Minister Benjamin Netanyahu's government. He said it was a "dangerous development" for Israel, as the country seeks to build a bulwark against Iran.
"This is a fatal blow to the effort to build a regional coalition against Iran," he said.