Former President Donald Trump returned to Facebook on Friday, posting for the first time in more than two years with a simple two-word message: "I'M BACK!"
Included in the post was a 12-second video clip from Trump's 2016 election night victory speech. "Sorry to keep you waiting. Complicated business," he said in the clip.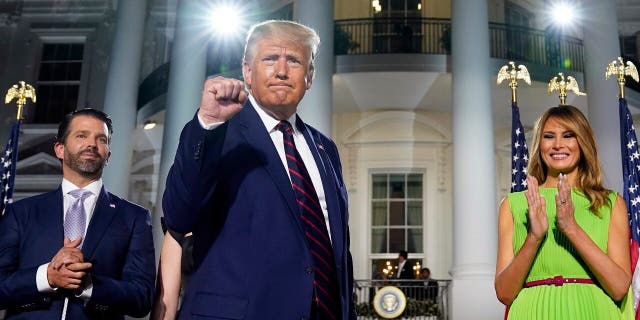 Former President Trump posted on Facebook for the first time in over two years after access to his account was reinstated. (AP Photo/Evan Vucci, File)
Trump was banned from the platform, as well as his Instagram and Twitter accounts, following the riot at the U.S. Capitol on January 6, 2021; however, Meta Platforms, which owns Facebook and Instagram, announced earlier this year his access to the accounts would be reinstated.
Brandon Gillespie is an associate editor at Fox News. Follow him on Twitter at @brandon_cg.