In an alternate movie universe, we could've had an early-'90s version of Shakespeare in Love that starred Julia Roberts and Daniel Day-Lewis.
Shakespeare in Love is a late-'90s classic that was both a critical and box office success — and it's still beloved to this day.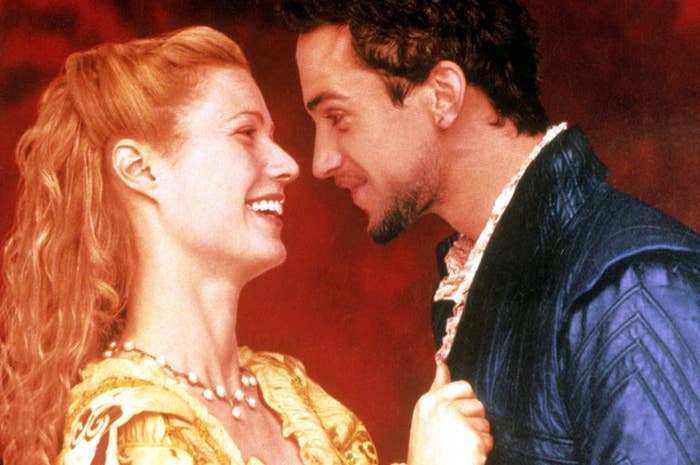 The 1998 film also catapulted Gwyneth Paltrow's career and earned her a Best Actress Oscar for her performance as Viola de Lesseps.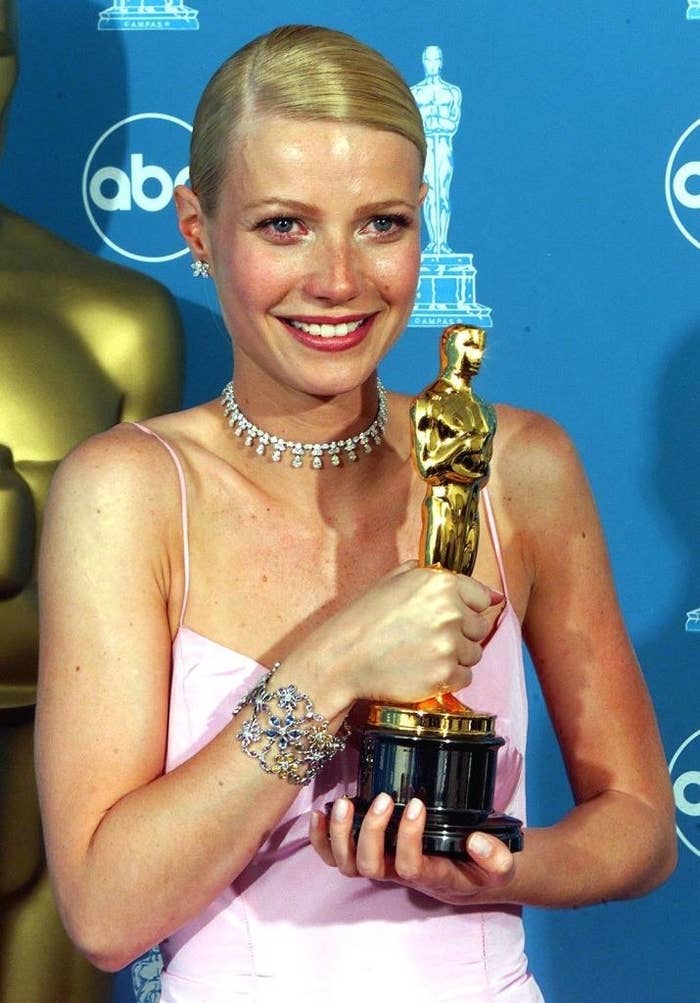 But there was actually another actor attached to the role of Viola way before Gwyneth: Julia Roberts.
According to Variety, recently the film's producer, Edward Zwick, published a first-person essay for Air Mail about why the Julia-led version of the film never came to be. In the essay, Edward revealed that in the early '90s, Universal agreed to make the movie after Julia (who was just coming off the success of Pretty Woman) had expressed interest in playing Viola.
Edward revealed that he and Julia later flew to London to do chemistry reads with several actors who the studio had lined up to potentially play William Shakespeare. But Julia only had one actor in mind to play Shakespeare: Daniel Day-Lewis.
However, Edward had been told by Daniel himself that he couldn't take the role because he was already committed to filming In the Name of the Father. Edward claims that even after telling her he couldn't do the film, Julia was convinced that she could sway him and that she told her assistant, "For two dozen roses to be sent to Daniel Day-Lewis, along with a card that read: 'Be my Romeo.'"
Edward then went on to say that Julia did not show up the morning of the chemistry reads. He then went to see her at her hotel, where according to him she said, "Daniel was going to do the movie and I should cancel today's casting." This led once again to Edward meeting in person with Daniel, who again told him he was unable to do the film because he was shooting In the Name of the Father.
With another firm "no" from Daniel, Edward then had Julia's assistant tell her that he wasn't going to join the film. She then showed up the next day to chemistry reads, where Julia was paired with Ralph Fiennes. According to Edward, the read was a disaster — while Ralph tried his best, Julia barely acknowledged that he was there, and "he couldn't get out of there fast enough." Edward went on to say that Julia's only response to Ralph was, "He isn't funny."
Edward then said the rest of the chemistry reads throughout the next week "went just as badly." And that she read with a ton of actors, including Hugh Grant and Colin Firth. But that "Julia found fault with all of them: one was stiff, another wasn't romantic, and so on."
Two weeks into casting, Julia agreed to do a full test read opposite actor Paul McGann. Edward said, "Julia emerged from makeup, looking radiant in full period costume," but once she started reading the dialogue, "There was no magic. ... From the moment she began to speak, it was clear she hadn't been working on the accent."
Edward said he tried to encourage her, but "she must have intuited my unease, and I made the tragic mistake of underestimating her insecurity." He added, "Having only recently been catapulted to the dizzying heights atop the Hollywood food chain, she must have been terrified to fail."
The next morning, Edward said he called her room but was told that she had already checked out. He then spoke with her manager, who told him she was leaving the project. Edward then had to call the head of Universal, Tom Pollock, who told him the studio had already spent $6 million dollars on pre-production — on things like set building, costumes, etc.
Edward told Tom he would work on getting Julia to rejoin the film. Of course, that never happened, and he never spoke to Julia again. However, Edward says of the whole experience now, "I bear her no ill will. She was a frightened 24-year-old. I wasn't much older, trying to act the grown-up as I watched the Globe Theatre torn down. And with it my dreams of grandeur."
Eventually, a few years later, Miramax would end up making the movie. But it's strange to think of any other version of Shakespeare in Love, since the film has gone on to become so iconic. However, even that version of the movie had a lot of behind-the-scenes drama...but that's a tale for a different day.