Strong-to-severe thunderstorms, including the risk for tornadoes, will spread across the Gulf Coast and Southeast.
TEXAS HIT WITH SEVERE WEATHER, TORNADO WARNINGS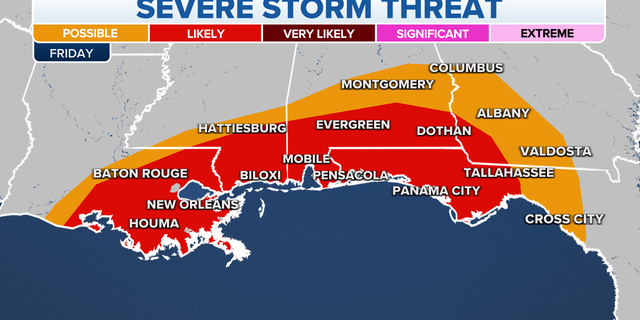 The threat of severe storms in the South, Gulf Coast on Friday (Credit: Fox News)
Pockets of heavy rain could cause flash flooding.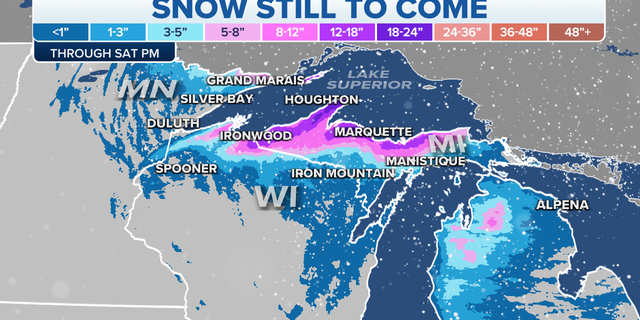 Snowfall still forecast through Saturday night in the Midwest, Great Lakes regions (Credit: Fox News)
Heavy snow continues to accumulate over the upper Midwest and Great Lakes with widespread freezing temperatures sinking southward.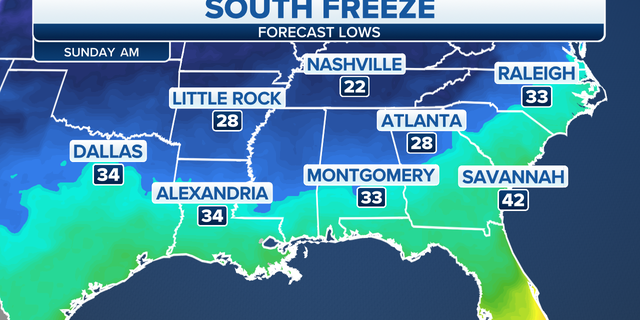 Forecast low temperatures in the southern U.S. (Credit: Fox News)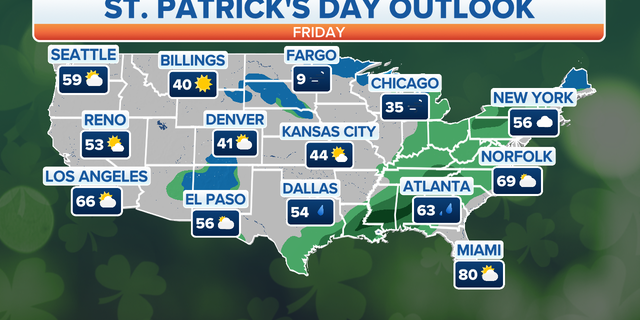 The national St. Patrick's Day forecast (Credit: Fox News)
A wet St. Patrick's Day is forecast for the eastern third of the county, but we'll have a drier forecast for the West until the next storm system moves in on Sunday.
Janice Dean joined FOX News Channel (FNC) in January 2004 where she currently serves as senior meteorologist for the network. In addition, she is the morning meteorologist for FNC's signature morning show, FOX & Friends (weekdays 6-9AM/ET) as well as contributes to FOX Weather, FOX News Media's free ad-supported streaming television ("FAST") weather service. Click here to listen to "The Janice Dean Podcast."