Seeing RiRi live was something else.
Fam, I was live at Super Bowl LVII and got to watch Rihanna tear up the Apple Music Halftime Show!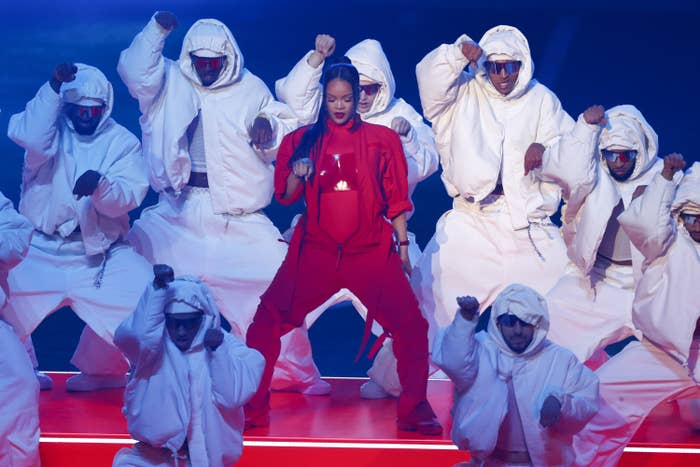 RiRi did not disappoint! I mean, c'mon...performing on a glass platform in the sky while pregnant is legendary.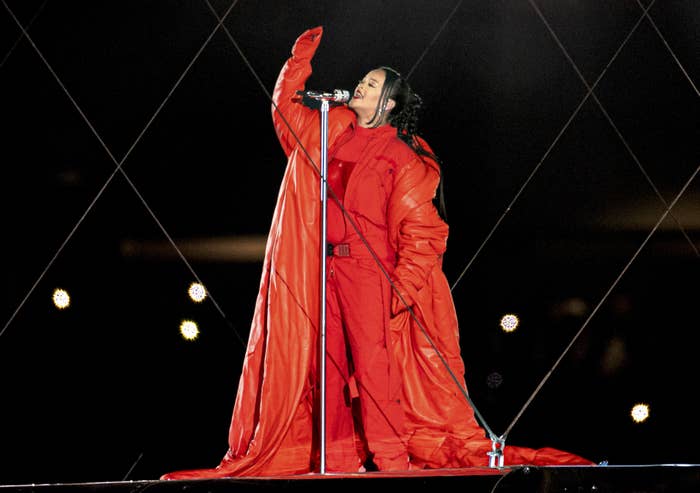 Here are the 13 thoughts I had while watching Rihanna perform!
1.
The stage was constructed in about three minutes, which was amazing to watch.
These platforms were so cool!
2.
Rihanna's stage was set up so it didn't damage the grass!
3.
Rihanna gives her fans the best energy.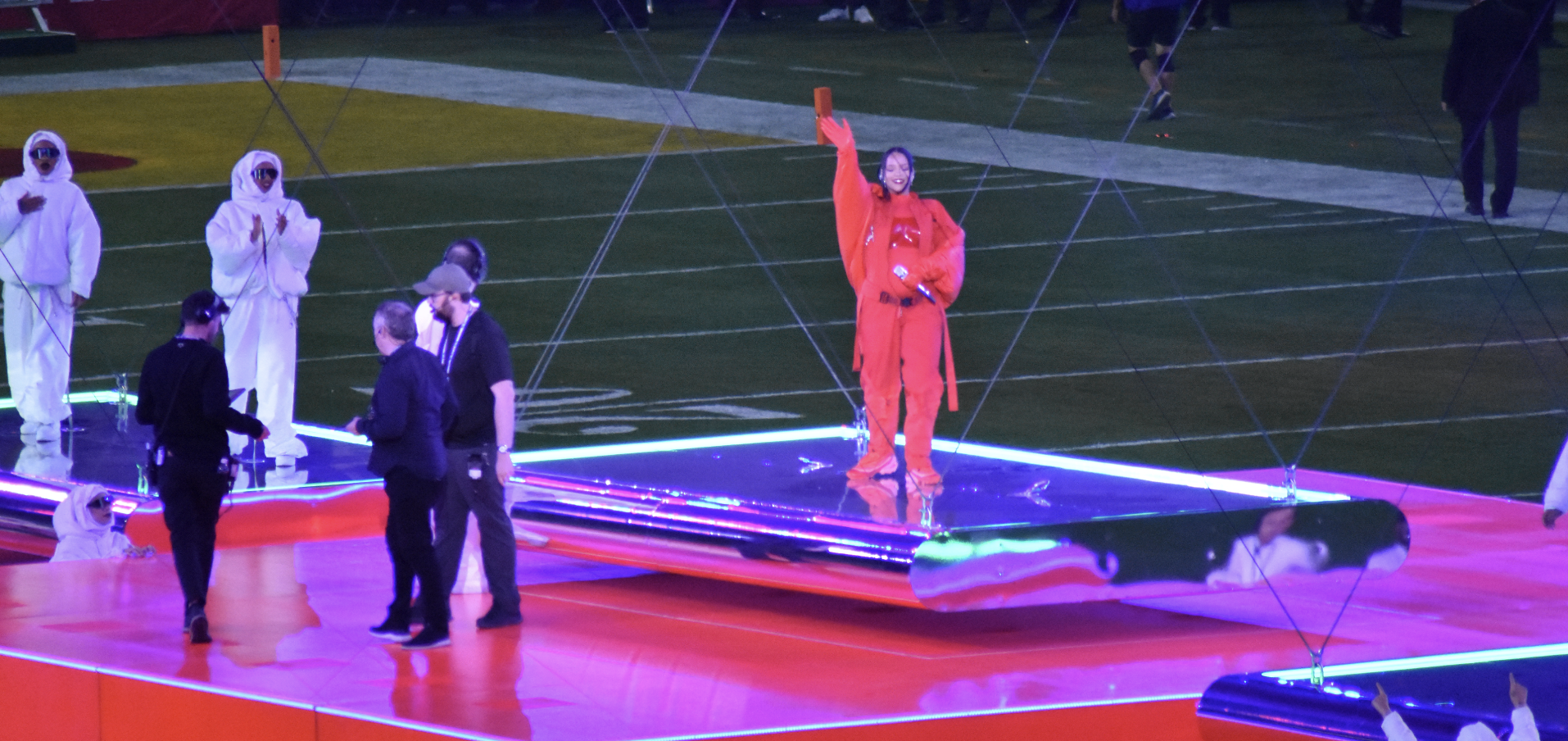 4.
Is RiRi pregnant? I immediately wanted to know if she was pregnant after Rihanna started the show with a belly rub.
6.
There were no cameos or features, unfortunately.
7.
The dancer who almost fell had me shook for a second.
8.
It was scary to watch RiRi up on that platform with only one strap holding her.
9.
Rihanna sang her ass off!
10.
The millenials and Zoomers were waaay more into it than the older generations.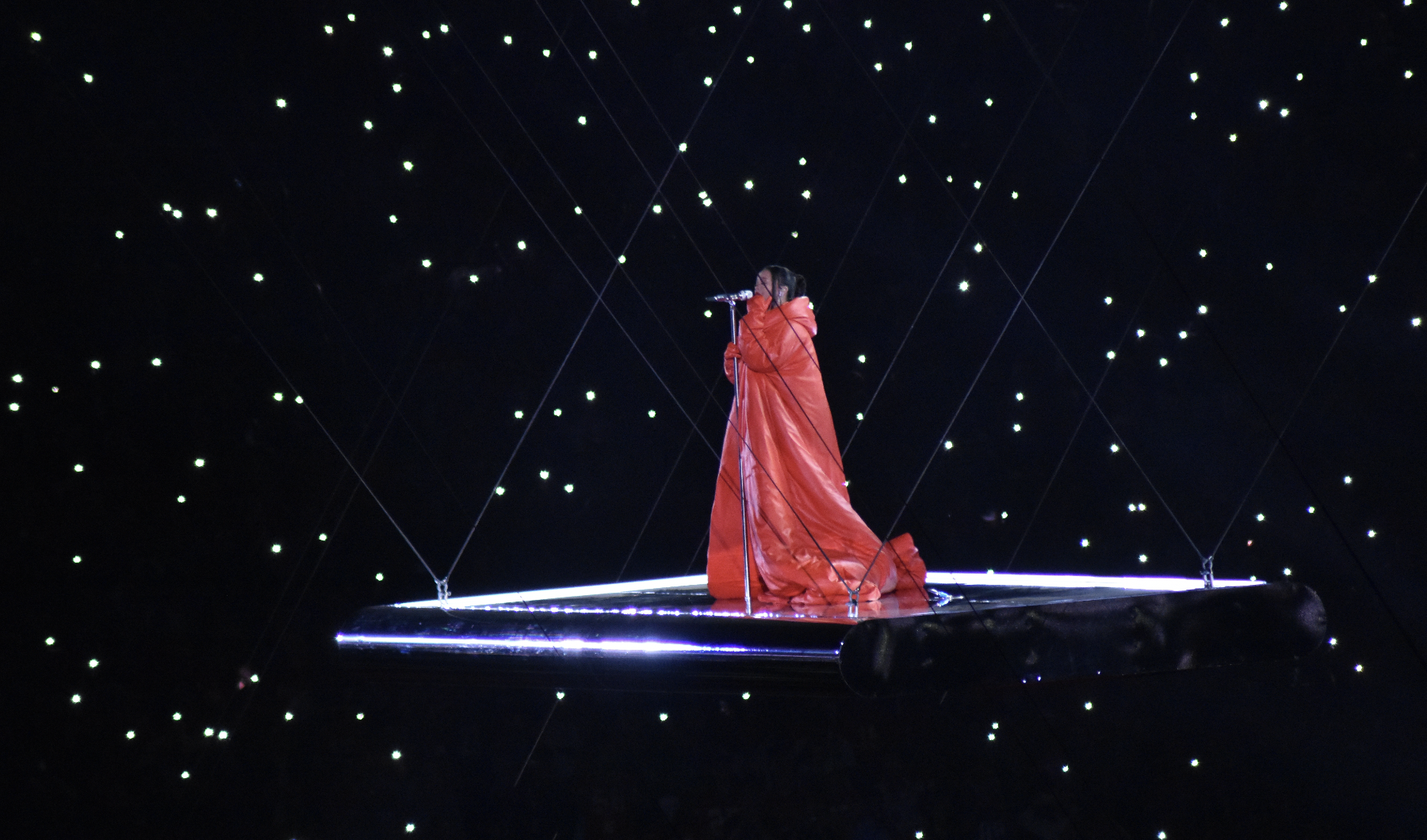 11.
These dance moves seem kind of low-key for a Rihanna performance, but the choreography was definitely tailored to her pregnancy.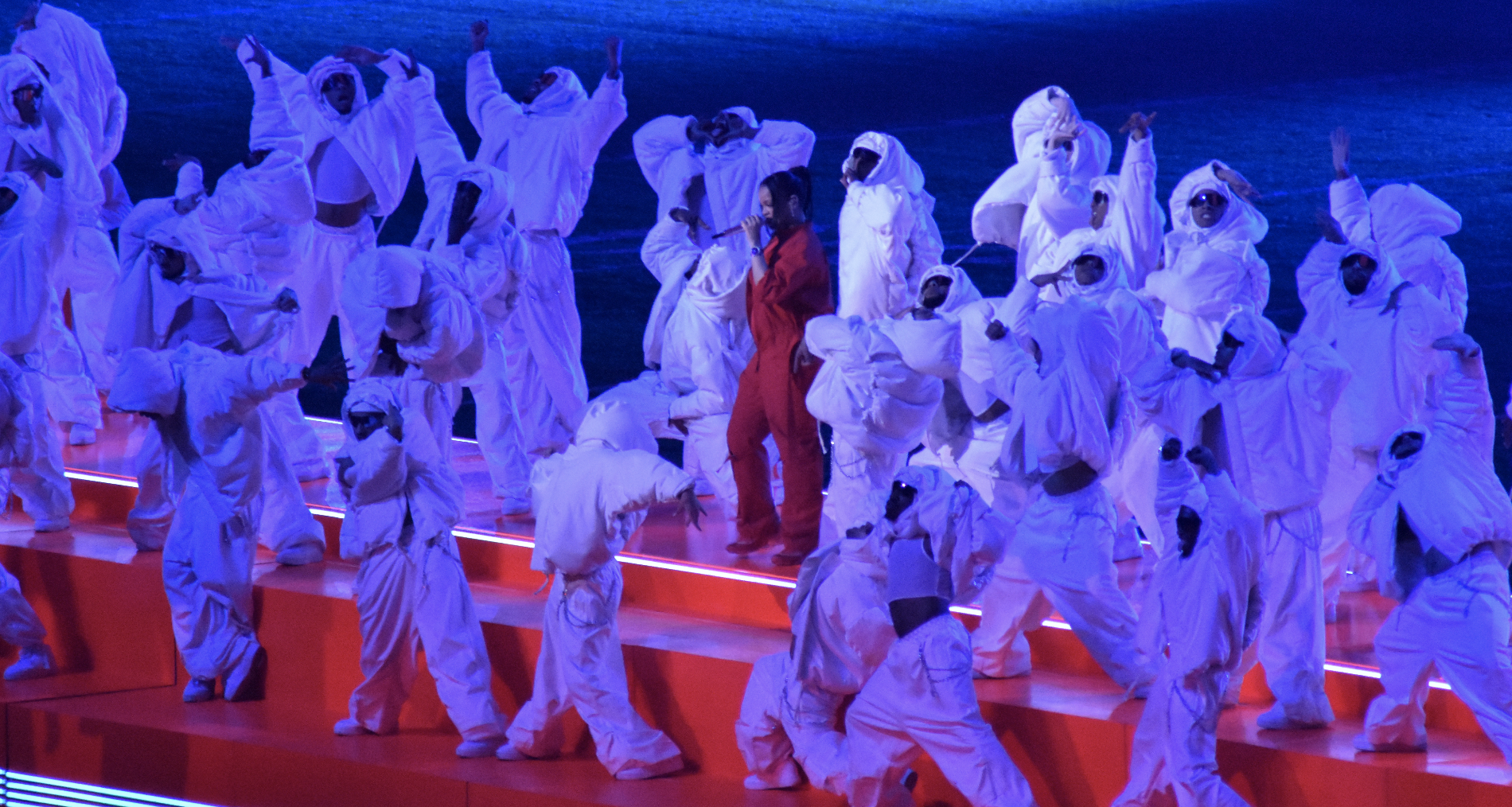 12.
Rihanna's MM6 Maison Margiela x Salomon sneakers were my favorite part of her outfit.

13.
And finally, it wasn't as memorable as last year's Super Bowl halftime show, but it definitely ranks in the top five of my personal favorites I've seen.
How did you feel about Rihanna's halftime show? Let me know in the comment section below!