Karin Taylor was stunned when she first learned of the accusations made against her late pal Hugh Hefner.
It was 2022 when former Playboy bunny Holly Madison and several other playmates spoke out in a 10-part docuseries on A&E, "Secrets of Playboy." Madison alleged the Playboy Mansion "was very cult-like" and the women were "gaslit and expected to think of Hef as like this really good guy."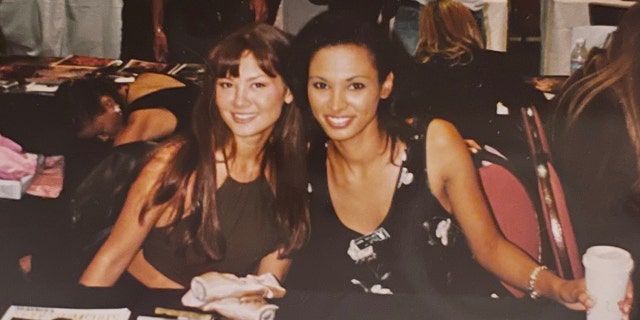 Karin Taylor (right) said her experience at Playboy was like a "sisterhood." (Karin Taylor)
"It was so easy to get isolated from the outside world there," the 43-year-old said at the time. "You had a 9 o'clock curfew. You were encouraged to not have friends over. You weren't really allowed to leave unless it was like a family holiday."
HOLLY MADISON ON BEING 'GASLIT' WHILE LIVING IN 'CULT-LIKE' PLAYBOY MANSION: 'YOU WEREN'T ALLOWED TO LEAVE'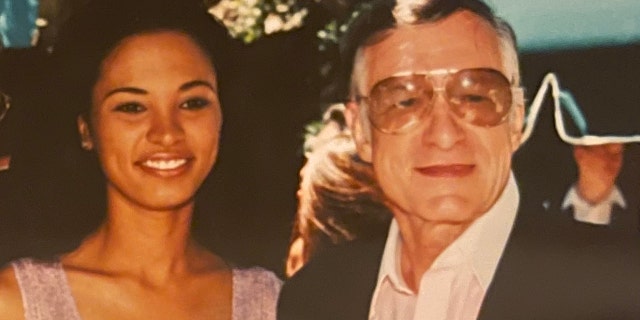 Karin Taylor, Miss June 1996, told Fox News Digital she was stunned to learn of the allegations made against late Playboy founder Hugh Hefner. (Karin Taylor)
Madison dated Hefner from 2001 until 2008. The magazine mogul died in 2017 at age 91.
"I interviewed [fellow Playmate] Ulrika Ericsson in my podcast 'You Should Know' about this," Taylor told Fox News Digital. "We were both not there, so we can't say that never happened when we weren't in the room. But we can say that was not our experience. So I did take a little offense to that comment, that it was like a cult."
"I do not feel that any part of my Playboy experience was like that at all. … Hef always said, 'Once a playmate, always a playmate.' But really, once your issue comes out, it's done, and they move on to the next girl."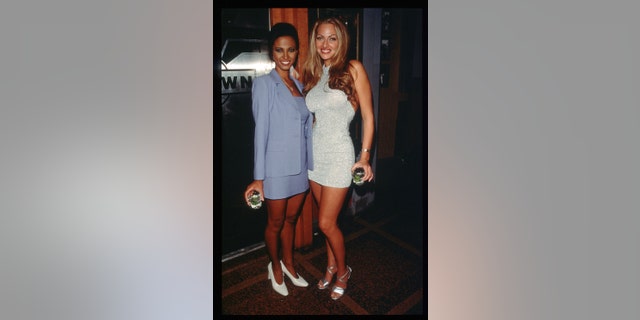 Karin Taylor (left) attending "Operation Playmate: A Salute to America's Veterans" at the Motown Cafe on Veterans Day, Nov. 11, 1996, in New York City. (Evan Agostini/Liaison)
The former international fashion model, who was a Playmate in June 1996, is now a single mother of five who runs Mandalay Farms in Florida.
She hosts two podcasts, "You Should Know" and "Free Advice with Karin Taylor," sharing her life experiences with listeners. While the 51-year-old is no longer involved with Playboy, she was saddened to hear of the accusations targeted at the brand, which skyrocketed her to fame.
Karin Taylor is a single mother of five who runs Mandalay Farms and hosts two podcasts, "You Should Know" and "Free Advice." (Mandalay Farms)
"Being a mother, I don't pose provocatively, but I'm still a playmate and no one's ostracized me," she explained. "When I look back at my experience, it was a sisterhood where so many women went on to do great things. Playboy was just a chapter of their lives and not their entire identity."
"Ulrika and I were fashion models before we posed for Playboy, and we just remembered the camaraderie and acceptance from the other girls. The models in the fashion industry were much more cutthroat. Meanwhile, with the playmates, if I was ever in any city and needed something, there was always a girl, even if I didn't know her, who was always willing to offer a helping hand."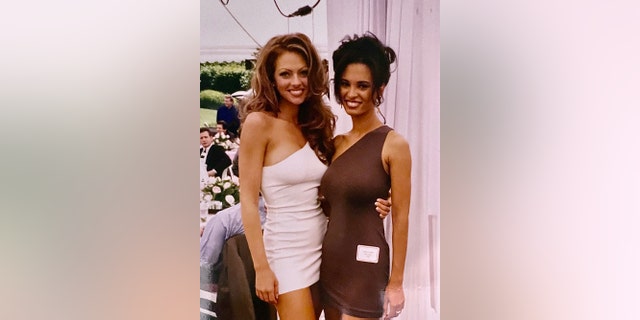 Karin Taylor (right) was an international fashion model before she posed for Playboy. (Karin Taylor)
"It was a very supportive environment," she added. "I was just fascinated that Hugh Hefner created something that had so much camaraderie and loyalty. I know there were a lot of playmates, bunnies and past employees who wrote petitions and expressed they were unhappy. But this was all being said after Hugh Hefner's death. He can't even defend himself. … So, of course, my knee-jerk response was one of disbelief and a little bit of anger."
Taylor said that after seeing "Secrets of Playboy" twice, she had "very conflicting feelings."
CLICK HERE TO SIGN UP FOR THE ENTERTAINMENT NEWSLETTER
Karin Taylor (left) wasn't among those who spoke out against Hugh Hefner in the 2022 A&E docuseries "Secrets of Playboy." (Karin Taylor)
"On one hand, I feel very strongly that every woman has a right to express her truth," said Taylor. "I'm a firm believer that speaking out can be very healing. And I did feel empathetic emotions with some of the women who expressed the things that they said they went through."
"My heart goes out to them for the pain and distress they may have endured. I want to support everyone's right to speak out, but I can't also declare that Hef did all these things because I wasn't there and that wasn't my experience. That wasn't anything I ever saw. I never saw drugs, I was never offered drugs."
Karin Taylor said Playboy skyrocketed her to fame and has opened doors for her over the years. (Mandalay Farms)
Taylor pointed out that, at the time she was at the Playboy Mansion, Hefner was married to Kimberley Conrad, who was raising their young children. The union lasted from 1989 until 2010.
"There was no talk with girls at the pool when his little sons were running around," said Taylor. "Hef was pretty quiet, and he liked his routine. On Wednesday nights, he liked playing board games and cards with his friends. He always had movie night. Kimberley and I also became great friends. When they separated, she lived next door with the kids. That's when he started with the multiple girlfriends. But, by then, I wasn't at the mansion. I didn't go to any of the parties, and I certainly was never in his bedroom."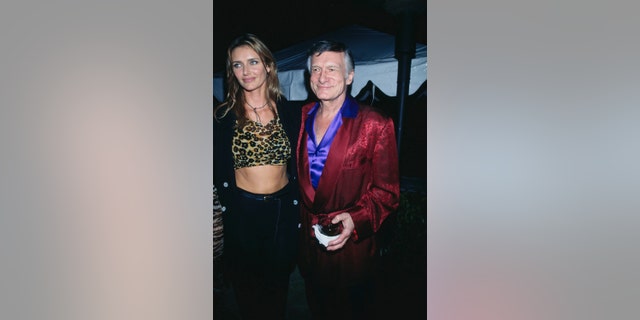 Kimberley Conrad and Hugh Hefner were married from 1989 until 2010. They shared two sons. (Vinnie Zuffante/Michael Ochs Archives/Getty Images)
"Whenever I did something, I would get a letter from Hef," she shared. "He would always let you know how proud he was of you. If you ever got a role or a gig, he would write you a note congratulating you. And if you ever wrote to him, he always wrote back. He enjoyed writing letters."
"And if you were at the mansion and a photographer took a photo of you, he made sure that photo was printed and mailed back to you with a little note. My experience at Playboy was one of loyalty and respect. So I do feel conflicted about what has been said. And my heart goes out to his sons because I'm sure it must be hard to hear those accusations and not have your father around to defend himself."
HUGH HEFNER ACCUSATIONS: CAN PLAYBOY WITHSTAND THE BACKLASH? BRAND EXPERTS WEIGH IN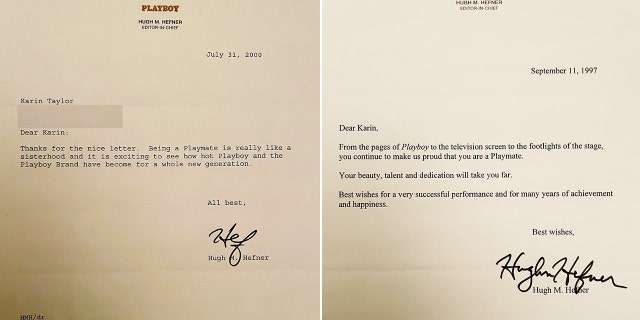 Karin Taylor said that, over the years, Hugh Hefner would mail her short notes congratulating her on her latest achievements. (Karin Taylor)
While Taylor stressed she has zero regrets about appearing in Playboy, it did pose some challenges over the years.
"It did hurt me in the sense that I was once not allowed to speak at a homeschooling convention," Taylor claimed. "I was 41 when I tried to do that, and it was because I had posed for Playboy. Even though I was speaking about online learning tools, even though I had been known in the homeschooling arena for hosting online workshops, being a curriculum reviewer, I wasn't allowed to speak. I've had a couple of mean moms who brought it up, and it was a little hurtful."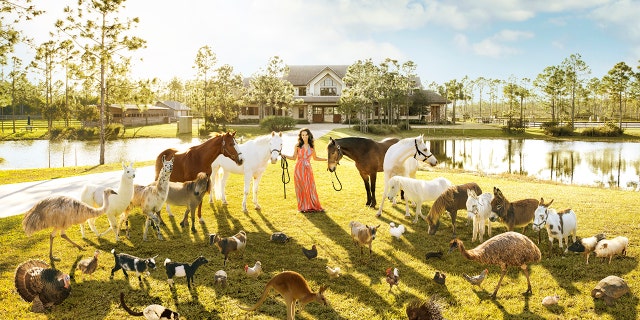 Mandalay Farms is located in Jupiter, Fla. (Mandalay Farms)
Taylor was also stunned when her son Googled her.
"I wasn't prepared for my son saying, 'Oh my gosh, I just saw this picture of you on the internet. What is this and why are you naked?'" she recalled. "That was really hard. Because, at the moment when you're 23 years old, you're not thinking that you're going to have five kids and one of them is going to look you up. Would I pose for Playboy today? Probably not. Do I regret doing it? No. I think when you regret something, there's some shame attached to it, and I don't feel shame."
HUGH HEFNER'S SON DEFENDS PLAYBOY FOUNDER AHEAD OF SHOCKING DOC: 'A CASE STUDY OF REGRET BECOMING REVENGE'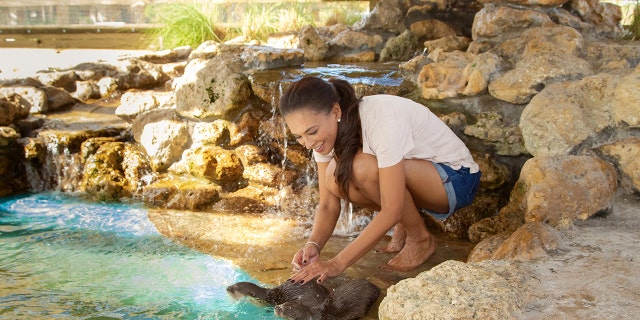 Karin Taylor admitted dating has gotten complicated with guys Googling her old Playboy snaps. (Mandalay Farms)
"It's also been interesting dating," she chuckled. "People look up your old Playboy photos and guys want to talk to you about it. But they're looking at a 23-year-old. I'm 51 now. It's weird going on a date with someone who has already seen you naked."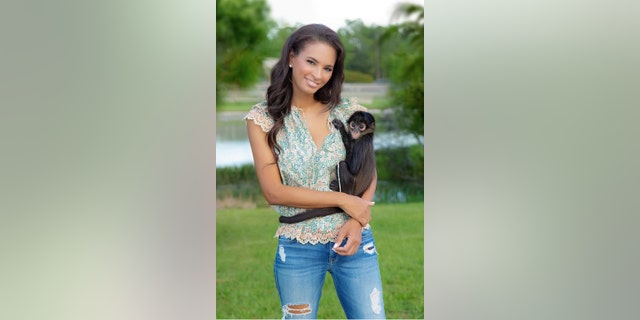 Karin Taylor said that while she wouldn't appear in Playboy today, she has no regrets about posing for the magazine. (Mandalay Farms)
These days, Taylor is enjoying a quieter pace surrounded by animals while she focuses on philanthropy.
"The Hollywood parties were fun. Who doesn't love having a glam squad?" she said. "But being with animals and nature has been very healing for me. And all the experiences I had made me who I am today."
Stephanie Nolasco covers entertainment at Foxnews.com.