Jamaal Williams may have led the NFL in touchdowns, but it doesn't seem the Detroit Lions cared much to bring him back.
The 27-year-old rushed for 17 touchdowns last season after scoring 13 in his previous five seasons, but he left Detroit for the New Orleans Saints.
The Saints gave him a three-year deal worth $12 million. And the way Williams spoke on what the Lions offered, it wasn't comparable.
CLICK HERE FOR MORE SPORTS COVERAGE ON FOXNEWS.COM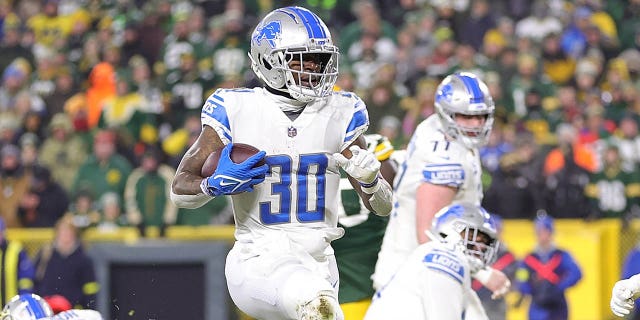 Jamaal Williams of the Detroit Lions rushes for a touchdown during a game against the Green Bay Packers at Lambeau Field Jan. 8, 2023, in Green Bay, Wis. The Lions defeated the Packers 20-16. (Stacy Revere/Getty Images)
"They been done with me, I could tell," Williams said about his time in Detroit, via The Detroit News. "The offer they gave me, I feel like it was very, just disrespectful, just showing that they really, you know, didn't want me to really be there like that. But, it's all love. I know my teammates; everybody there at the Detroit Lions has love for me and all that. At the same time, we couldn't come to terms with things.
"You can have the greatest season of your life, and people are always just going to find something to be negative about," Williams continued. "I don't really worry about it, because at the end of the day, I know I'm my biggest critic. And I know what I can improve on to be better. I'm just going to keep doing that. I don't really worry about what other people say. I take notice to it, just to have it in the area and be aware of my surroundings, but I don't really let it affect me as a person.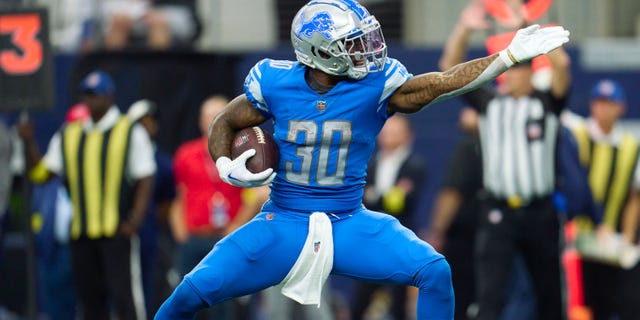 Jamaal Williams of the Detroit Lions reacts after a play against the Dallas Cowboys during the first half of a game at AT and T Stadium Oct. 23, 2022, in Arlington, Texas. (Cooper Neill/Getty Images)
EX-NFL RUNNING BACK BLAMES FORMER HEAD COACH FOR INJURIES, CALLS HIM A 'MILITARY GENERAL'
"Well, I do take it personal, because I take it as a personal challenge for me, just to get better. At the end of the day, I just like proving people wrong. You think you know me. You don't know me. I will show you."
Williams also set a career high with 1,066 yards rushing on 262 attempts for Detroit.
The Lions replaced Williams with former division rival David Montgomery.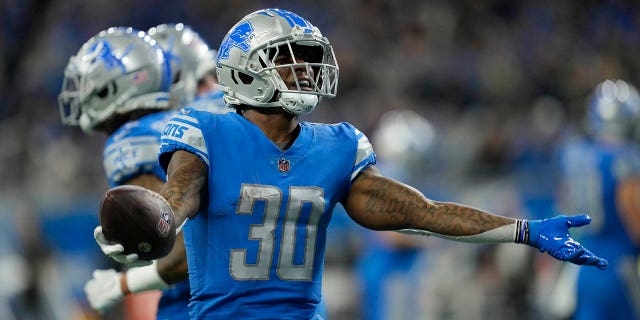 Detroit Lions running back Jamaal Williams looks toward fans after scoring a 1-yard touchdown during the first half of a game against the Jacksonville Jaguars Dec. 4, 2022, in Detroit. (AP Photo/Paul Sancya)
CLICK HERE TO GET THE FOX NEWS APP
Williams joins Alvin Kamara in the Saints' backfield. If Kamara faces any discipline from an alleged assault, Williams could play a huge role early in the season.