A new episode of a Netflix Jr. cartoon for preschoolers is drawing backlash for teaching children they can identify as "nonbinary" and use "they/them" pronouns.
The newest season of "Ridley Jones," released on March 6, features a coming-of-age episode entitled "Happy Herd Day." A female bison named "Fred" is eager to show off her leadership skills to Grandma Dottie but gets nervous after realizing Dottie doesn't know about Fred's new pronouns and name choice.
"Grandma doesn't know I changed. She still thinks I'm her granddaughter instead of her grandFred…I do want to tell her," Fred tells Ridley.
Later in the episode, Fred "comes out" to Grandma Dottie, portrayed by singer and LGBT activist Cyndi Lauper, after Dottie uses Fred's real name, "Winifred."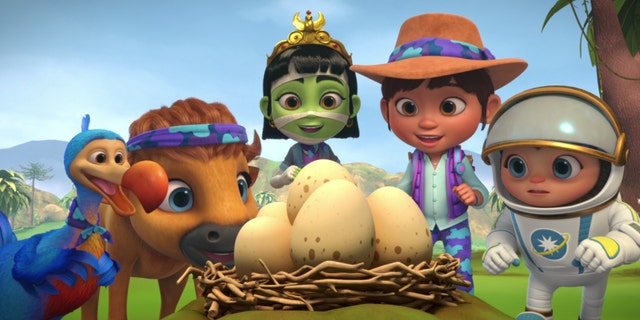 Ridley Jones: Season 5. (L to R) Tyler Shamy as Dante, Ezra Menas as Fred, Ashlyn Madden as Ismat, Iara Nemirovsky as Ridley Jones, and Laraine Newman as Peaches in Ridley Jones: Season 5. Cr. NETFLIX © 2023 (Netflix)
YOUTUBE KIDS DEFENDS CONTENT WITH DRAG CHILDREN, DISCUSSIONS ON CONSENT AND WHITE PRIVILEGE
"My heart says that the way I feel most myself is to go by the name 'Fred.' That's because I'm nonbinary and Fred is the name that fits me best. And I also use 'they' and 'them,' because calling me a she or a he doesn't feel right to me," Fred says to Dottie.
Grandma Dottie immediately apologizes for saying "the wrong name and pronouns" and thanks Fred for sharing.
The episode created a stir on social media for the progressive gender theme in entertainment aimed for two to four-year-olds.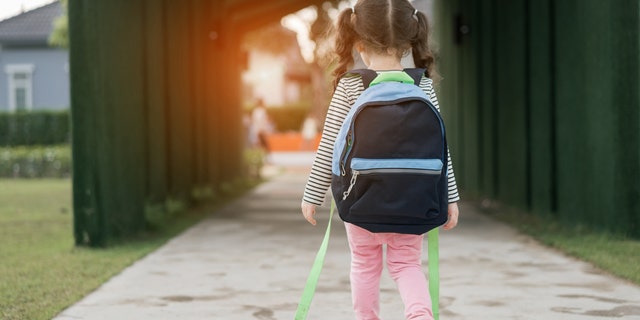 Streaming show garnered backlash from parents concerned about the progressive gender theme in a show aimed at preschoolers. (iStock)
I'M A MOM WHO DOESN'T WANT THIS NETFLIX KIDS' SHOW FORCE-FEEDING TOFU TO MY TODDLER
"I can't get over how much this sucks. Cancel your Netflix subscription," journalist Ian Miles Cheong reacted to the clip.
Several other Twitter users responded by revealing they had canceled Netflix long ago.
Others like Kevin Burch of "Elite Parenting" warned parents to keep a close eye on what shows their children are viewing.
The episode clip was originally shared on TikTok where it garnered fierce reactions from parents vowing to protect their kids from watching the show.
"Jesus Christ, the way I'd switch it off ASAP, cancel this show," one user said.
"'We're not shoving anything down your throat'" another mocked.
"Toddlers don't even know what a kiwi is how would they be able to remember this?" one user asked.
Netflix did not renew the series after season 5 dropped last week, according to show creator Chris Nee.
CLICK HERE TO GET THE FOX NEWS APP
Despite the backlash, Nee urged parents to show the episode to their kids and celebrated the episode as a "roadmap for coming out."
"I realize in this day and age dumped means many things. Just zero promotion of the episode. So go watch it. Show your kids. It's on Netflix. It's important. It's a a roadmap for coming out but also for having someone else tell you they've changed their pronouns and/or name," she tweeted.
Nee also blasted Netflix for quietly canceling the "first preschool show" with a non-binary character.
"Doesn't surprise me that Netflix has quietly dumped the first preschool show that has a non-binary character coming out," she tweeted.
Netflix did not respond to Fox News Digital's request for comment.
Kristine Parks is an associate editor for Fox News Digital. Read more.