"It's a weird line that I'm still trying to figure out."
🚨 Warning: You Season 4 spoilers. 🚨
And a White Lotus Season 1 spoiler, if you STILL haven't seen it yet.

Lukas Gage is making a name for himself for his sexually charged show-stealing scenes in some of the most popular television series.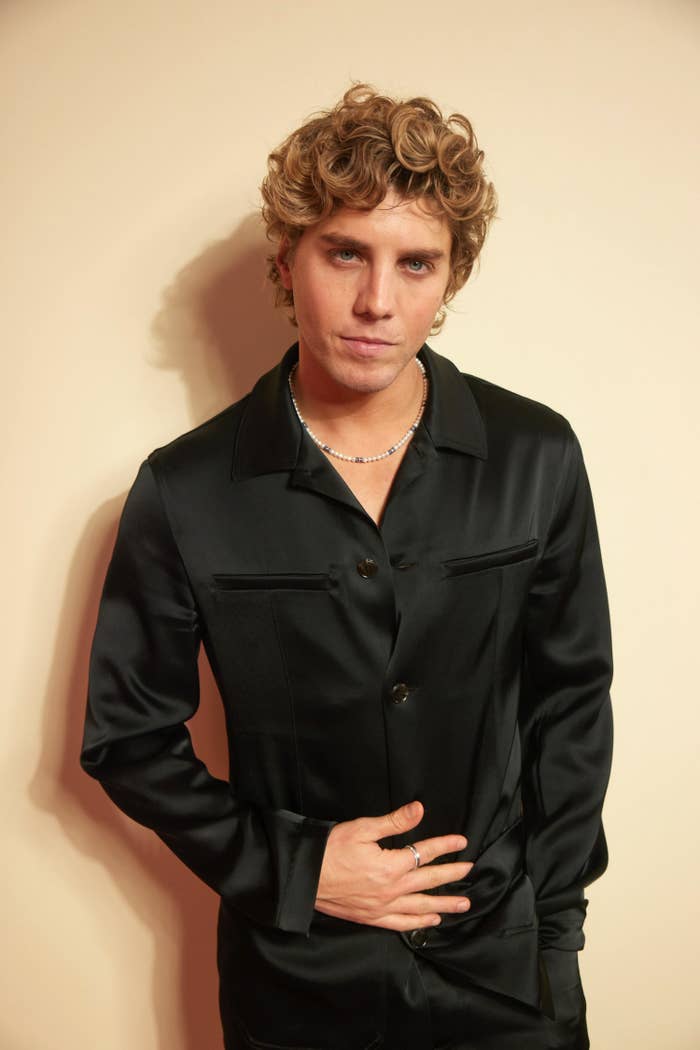 In Euphoria Season 1, he played Tyler Clarkson, a guy who got busy with Maddy Perez (Alexa Deemie) in a pool at a house party.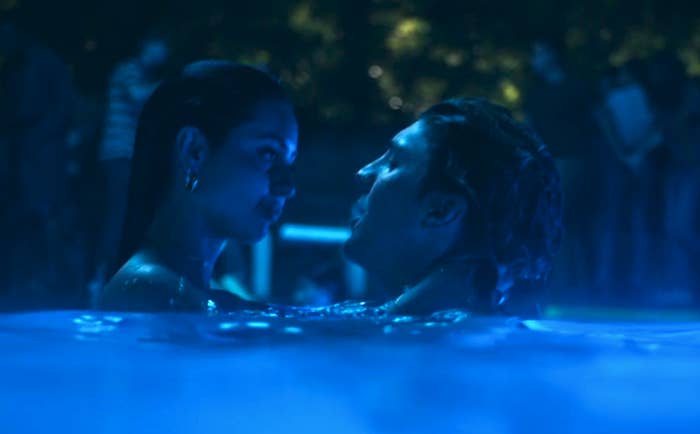 In Season 1 of The White Lotus, he played Dillon, a hotel employee who got his booty eaten out by his hotel manager.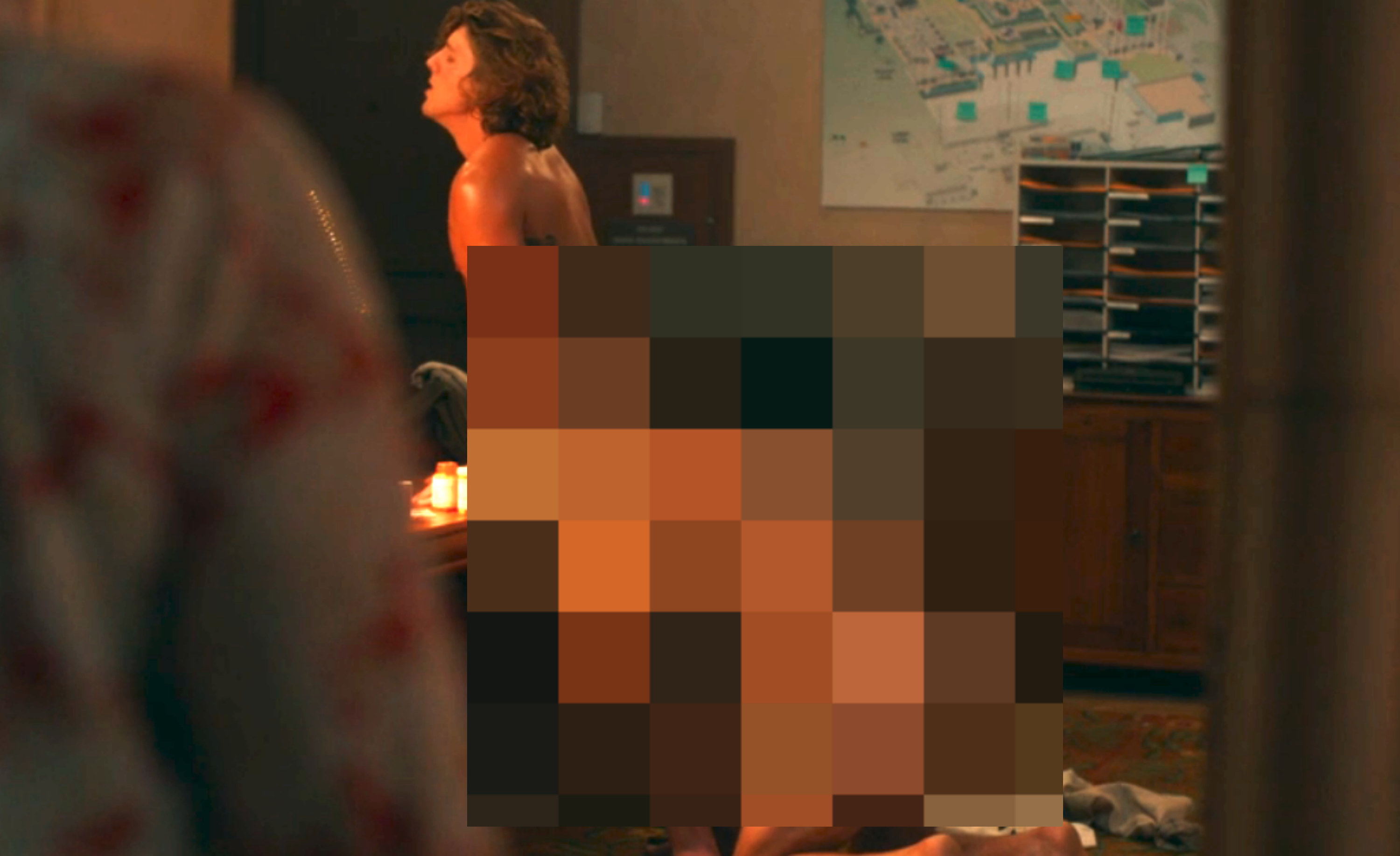 And most recently, in You Season 4, he played Adam Pratt, a wealthy playboy who gets peed on by his employee.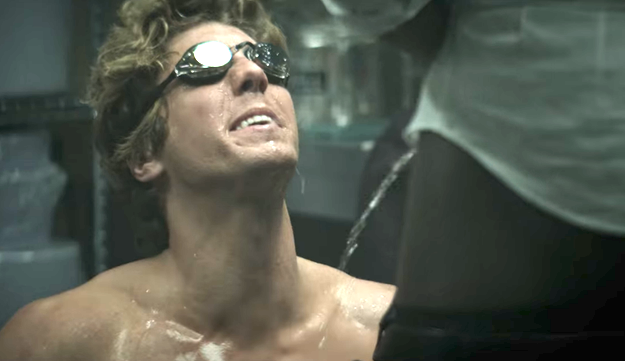 The moment I'm referring to is when Lukas posted a series of Instagram photos with hairstylist Chris Appleton, and the internet immediately concluded that the pair were dating.
"If they want to think that, they can," Lukas said of the photos. "I'm a pretty open book about most things in my life, but I have a problem with the culture of everyone needing to know everybody's business and nothing can be sacred. It's a weird line that I'm still trying to figure out."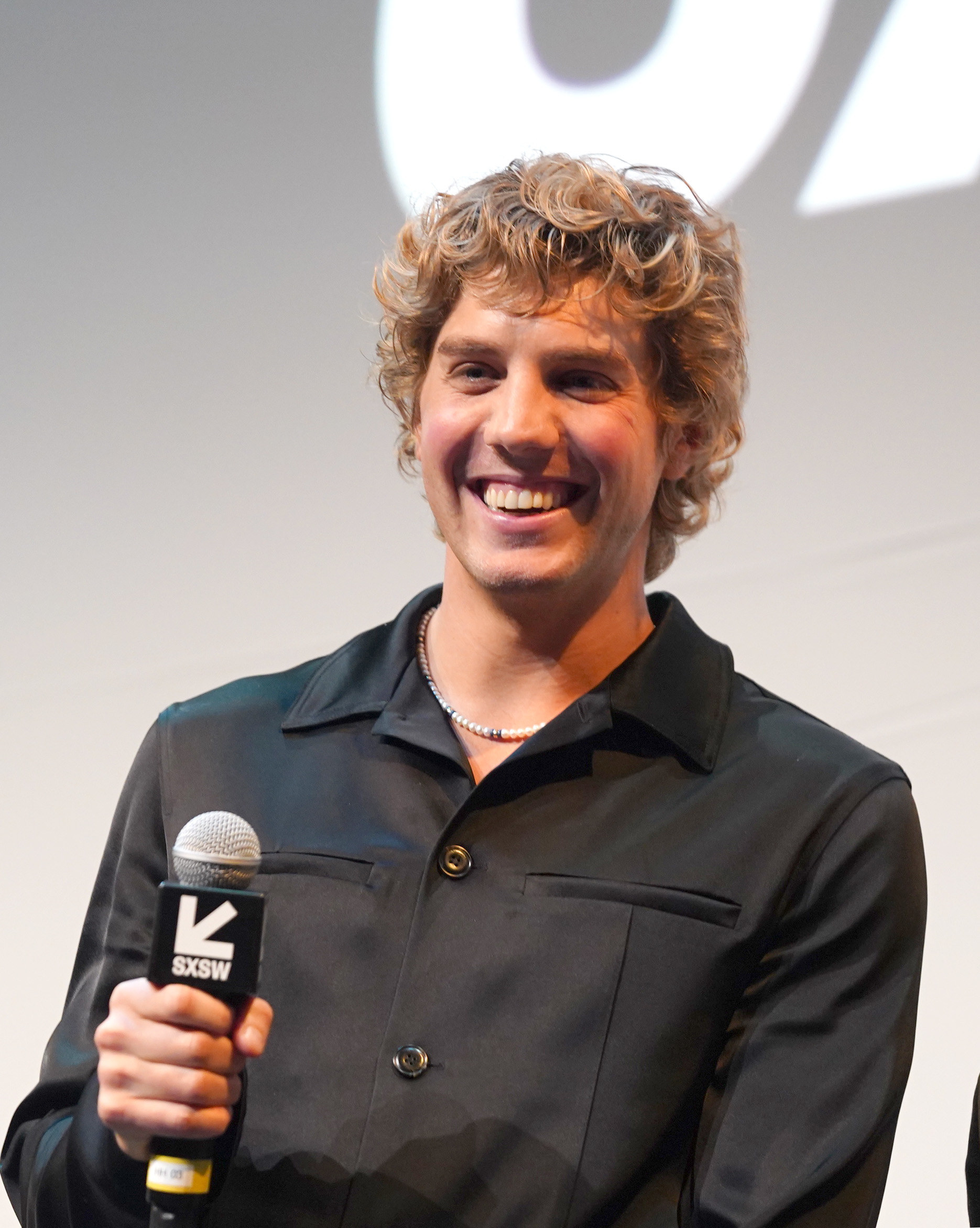 The issue of celebrities being forced to address their sexuality is, unfortunately, nothing new, but it does beg the question of when the obsession goes too far. Especially when celebrities like Lukas are accused of "queerbaiting" or using LGBTQIA+ characters and sexual ambiguity for personal gain.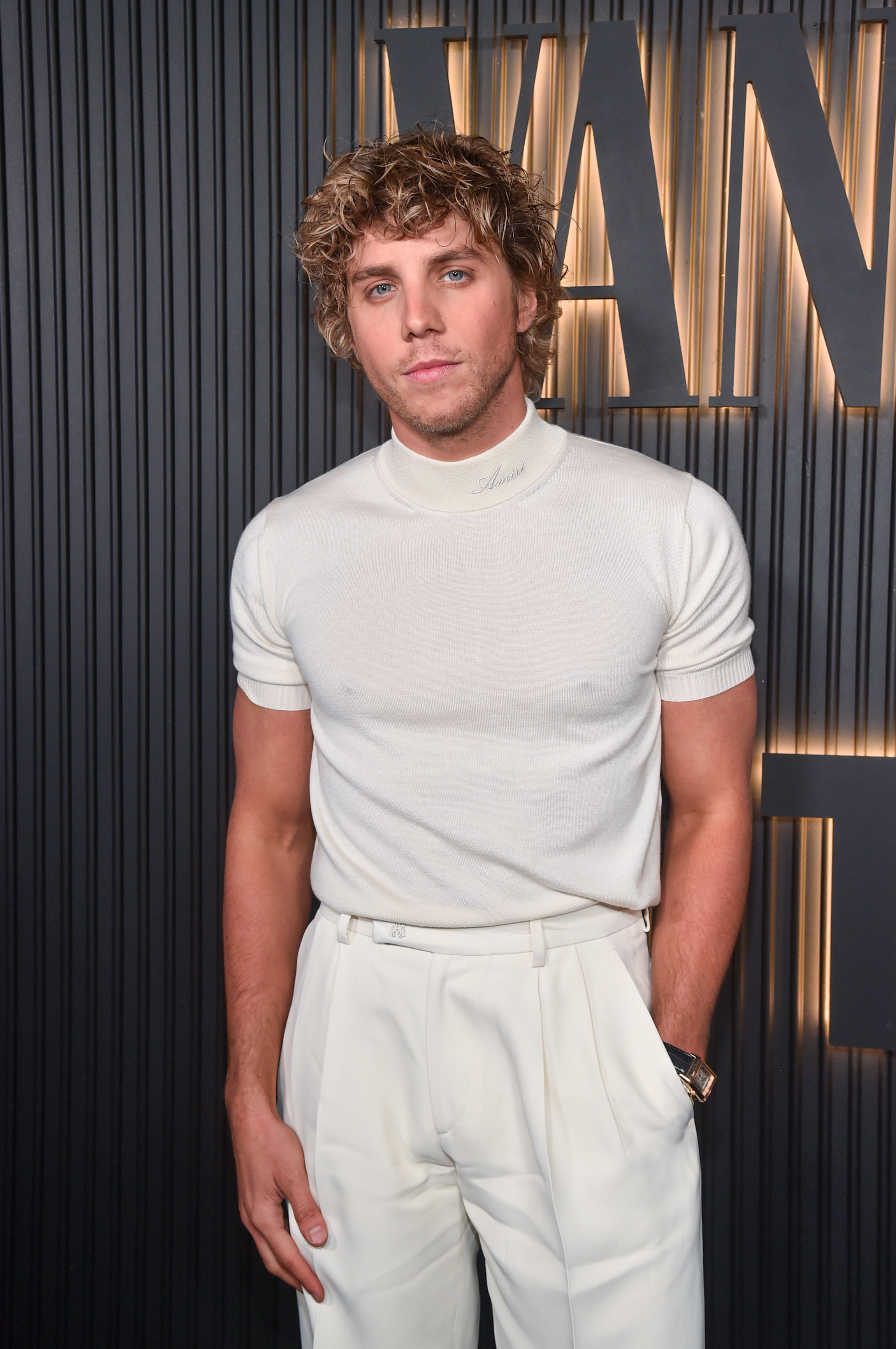 Lukas also mentioned that he was even pressured by his former agent to label himself. "An agent that dropped me was like, 'Stop dyeing your hair, stop wearing weird clothes and pick a lane: gay, bi or straight. It's too confusing.'"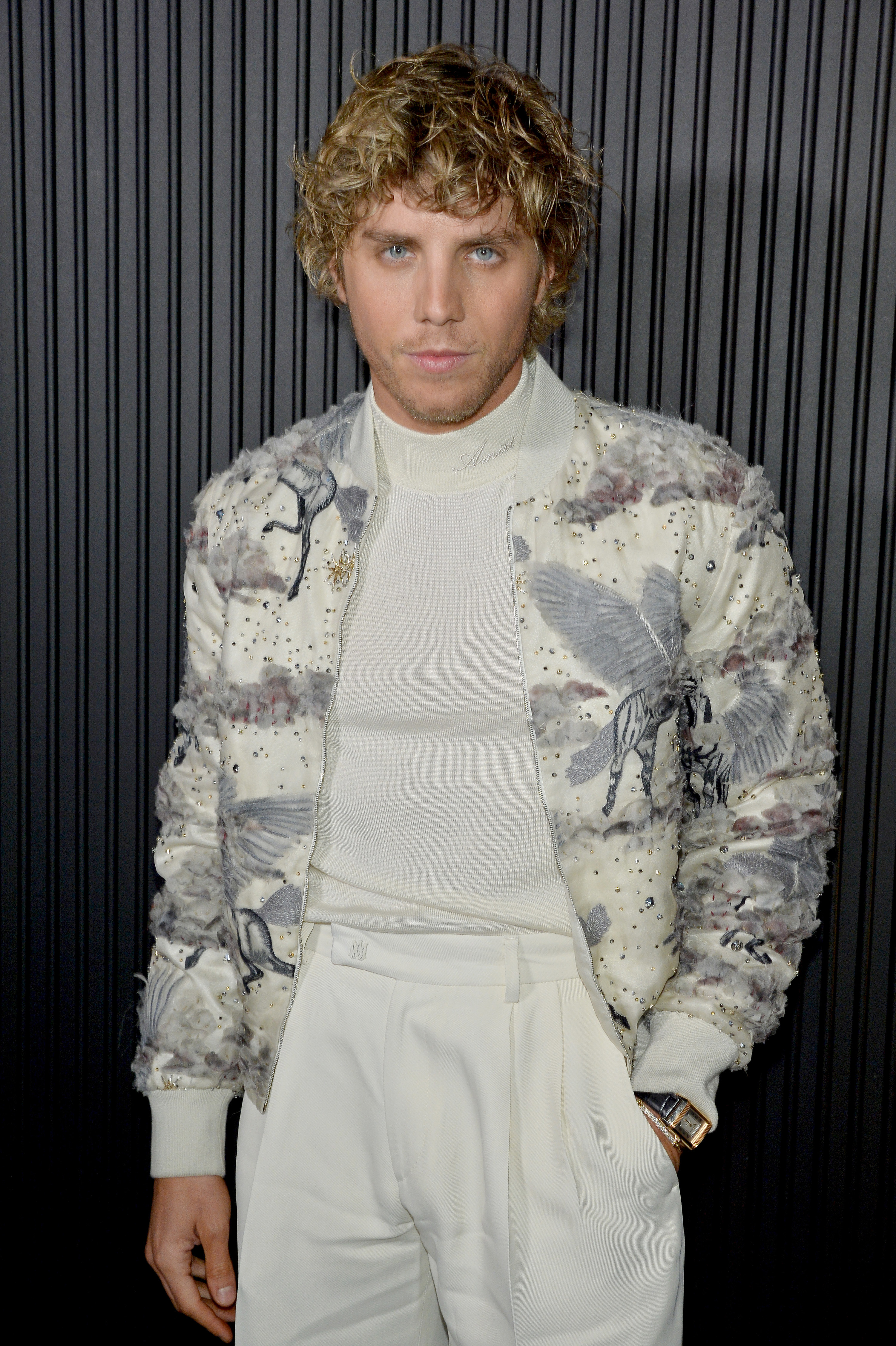 In the end, Lukas made a great point about visibility and privacy. "I understand representation and voices that need to be heard, but I don't want to do anything on anyone's accord but my own. Let me do it when I'm ready. And it's acting. I feel like everyone should get the opportunity to play whatever they want."