Lisa Rinna's daughter Delilah Belle Hamlin is opening up about the health scare she had while filming her first music video.
Delilah Belle spoke with Entertainment Tonight about the incident, saying she had seizures on set.
"On the second day of filming the music video, it was, like, nine hours into the day, and I suffered from seizures. ... We don't really know too much about them yet. Even though it's been years, we're still trying to figure it out," she told the outlet. "I ended up having a seizure on set."
Though the incident was "scary painful," Delilah Belle used it to motivate her for the next day.
LISA RINNA'S HUSBAND HARRY HAMLIN ROASTED BY FANS FOR POSING WITH DAUGHTER DELILAH: 'LOOKS A BIT TOO INTIMATE'
"It was probably one of the worst I've had in a while, but I had everyone I loved around me," she said. "I was able to bring the emotion of that into filming the next day."
The 24-year-old is the elder daughter of Lisa Rinna and Harry Hamlin. Her younger sister is Amelia Gray Hamlin, a model and recent ex-girlfriend of Scott Disick.
The singer's music video is for her debut single, "Nothing Lasts Forever," and she said she didn't want to let her health get in the way.
"At the same time, I'm like, I do this all the time. It's so normal for me now. That I'm just like, 'OK, get up.' When you don't feel good, but you gotta do the day," she said.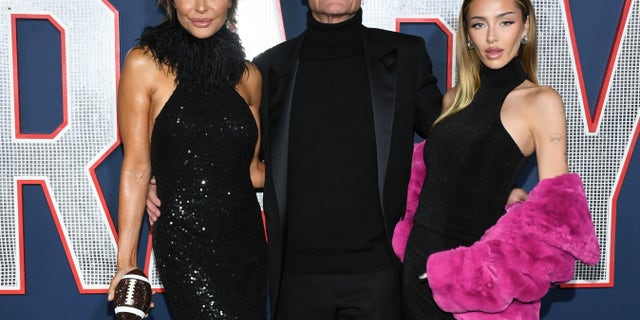 Delilah Belle is the elder of Lisa Rinna and Harry Hamlin's two daughters. Her younger sister is Amelia Gray Hamlin. (Jon Kopaloff)
She credits her mom for her can-do attitude.
"Lisa's always taught me [that] if you are, like, dying, if you are vomiting, if you are throwing up, do the day. Go and do it. Show up for work," she said. "So I try. I always try my best. There are some days when I really can't, but I try my best."
Delilah Belle calls her parents her "biggest supporters" as she's struggled over the years with health problems, addiction and mental illness.
LISA RINNA'S DAUGHTER DELILAH BELLE HAMLIN, 21, ADMITS SHE WENT TO REHAB TWICE
In 2019, she revealed on her social media she went to rehab twice the prior year.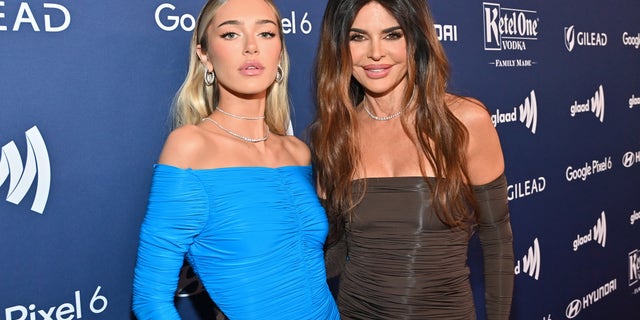 Delilah Belle credits her mom Lisa Rinna with helping her "always try my best." (Stefanie Keenan/Getty Images for GLAAD)
In 2021, she accidentally overdosed on prescription pills and had been "dependent on Xanax," according to her social media at the time.
She also shared that she was battling multiple illnesses, including Lyme disease, Epstein-Barr virus, encephalitis and PANDAS (Pediatric Autoimmune Neuropsychiatric Disorders Associated with Streptococcal Infections).
CLICK HERE TO SIGN UP FOR THE ENTERTAINMENT NEWSLETTER
Rinna previously explained that the PANDAS diagnosis can cause anxieties and phobias in "extreme" cases like Delilah Belle's.
After sharing her overdose struggle, Delilah Belle's said she was taking a break from social media.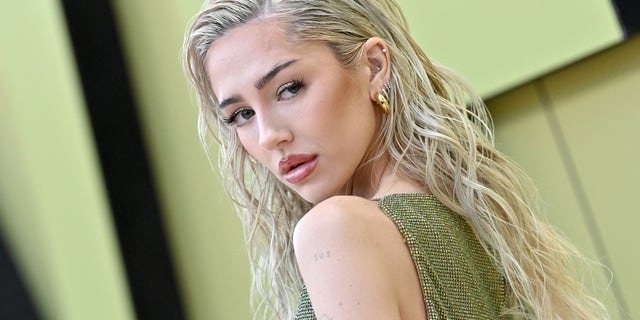 Delilah Belle Hamlin suffers from several health conditions and accidentally overdosed on prescription pills in 2021. (Axelle/Bauer-Griffin/FilmMagic)
"On social media, we see what people want us to see. I want you to see that I'm not perfect," she said at the time. "For a long time, for many reasons, I didn't take my physical and mental health seriously. I wasn't taking it seriously, as it confuses people and even myself sometimes because I look fine or I look healthy, so people don't understand fully when I 'don't feel good.'"
CLICK HERE TO GET THE FOX NEWS APP
Her Instagram account has since had previous posts deleted and now focuses on her new single.