The latest installment of the Twitter Files examined Stanford University's Virality Project meant to combat "disinformation" but in reality targeted COVID content that defied establishment narratives.
According to its website, the objective of the Virality Project, which was launched in May 2020, was "to detect, analyze, and respond to incidents of COVID-19 vaccine disinformation across online ecosystems, and ultimately mitigate the impact of narratives which would otherwise undermine the public's confidence in the safety of these processes in the United States."
On Friday, independent journalist Matt Taibbi showed the project didn't exactly live up to its mission statement.
Taibbi began the Twitter Files by attacking what he called "The Great Covid-19 Lie Machine" by citing its weekly briefings, one from June 2021 saying Spring 2020 emails made public from Dr. Anthony Fauci about gain of function research being conducted at the Wuhan Institute of Virology "has been used to exacerbate distrust in Dr. Fauci and in US public health institutions" and will "foment Increased distrust in Fauci's expert guidance."
FEDERAL TRADE COMMISSION DEMANDS ELON MUSK TO 'IDENTIFY ALL JOURNALISTS' WHO HAD ACCESS TO TWITTER FILES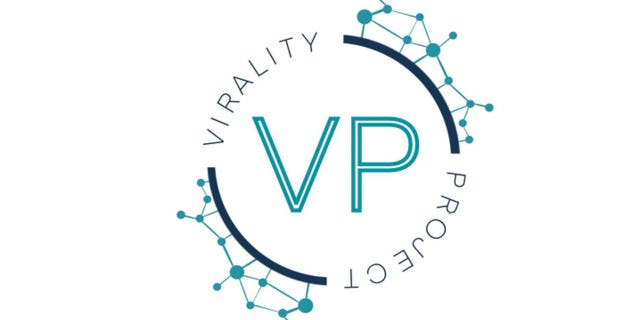 Stanford University's Virality Project was the subject of the latest installment of the Twitter Files (Screenshot/Virality Project)
Another briefing appeared dismissive of the lab-leak theory and sounded the alarm on "worrisome jokes" critics had made about the Biden administration's proposed door-to-door outreach efforts to boost vaccinations and any discussion about natural immunity.
"All were characterized as 'potential violations' or disinformation 'events' by the Virality Project, a sweeping, cross-platform effort to monitor billons [sic] of social media posts by Stanford University, federal agencies, and a slew of (often state-funded) NGOs," Taibbi reported.
As Taibbi noted, emails from the Virality Project were previously referred to in the Twitter Files, which panicked that "true content" about various side effects from COVID vaccines "might promote vaccine hesitancy." But Taibbi now reports that in 2021, the project "worked with government to launch a pan-industry monitoring plan for Covid-related content" across Twitter, Google and YouTube, Facebook, Instagram, Medium, TikTok and Pinterest.
"This story is important for two reasons. One, as Orwellian proof-of-concept, the Virality Project was a smash success. Government, academia, and an oligopoly of would-be corporate competitors organized quickly behind a secret, unified effort to control political messaging," Taibbi wrote. "Two, it accelerated the evolution of digital censorship, moving it from judging truth/untruth to a new, scarier model, openly focused on political narrative at the expense of fact."
WHAT ELON MUSK'S TWITTER FILES HAVE UNCOVERED ABOUT THE TECH GIANT SO FAR
Taibbi reported that Stanford University introduced Twitter to the Virality Project in February 2021, just days after President Biden's inauguration, first tackling "vaccine-related disinformation."
He quoted one email from the Virality Project combating the "vaccine passport narrative" and how concerns from critics at the time "have driven a larger anti-vaccination narrative about the loss of rights and freedoms," all falling under the project's category of "misinformation."
"VP routinely framed real testimonials about side effects as misinformation, from 'true stories' of blood clots from AstraZeneca vaccines to a New York Times story about vaccine recipients who contracted the blood disorder thrombocytopenia," Taibbi wrote.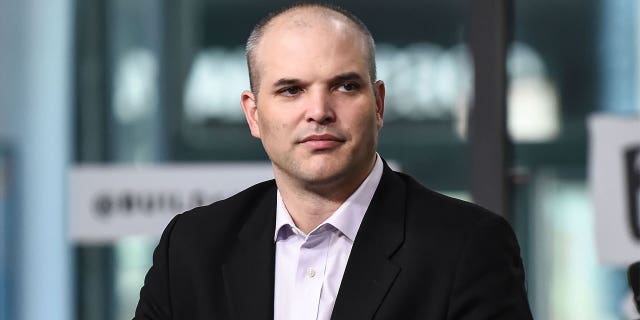 Journalist Matt Taibbi slammed the Virality Project as "The Great Covid-19 Lie Machine." (Daniel Zuchnik/WireImage)
Twitter quickly got in sync with the Virality Project. One email from Twitter in March 2021 showed it would "continue to track… misuse of official reporting tools and statistical data" and "campaigns against vaccine passports, inciting fears about mandatory immunizations."
The Virality Project objected to Sen. Ron Johnson's, R-Wisc., stance of "asking questions" about the safeness of COVID vaccines, claiming it's a "tactic commonly used by spreaders of misinformation" as well as the Worldwide Rally for Freedom protest that opposed COVID restrictions, classifying it as a "disinformation event."
It also flagged "known repeat offenders" like longtime vaccine skeptic Robert F. Kennedy Jr., suggesting his content is "almost always reportable."
In a June 2021, the Virality Project said it wanted to "hone in" on the "increasingly popular narrative about natural immunity." Two months prior, the project claimed breakthrough COVID infections of those who had gotten vaccinated are "extremely rare events," which it said does not mean that "vaccines are ineffective."
Months later, the project acknowledged "Breakthrough cases are happening."
LATEST TWITTER FILES SHOW MEDIA, DEMS RELIED ON SINGLE SOURCE ALLEGING 'RUSSIAN BOT' ACTIVITY: 'IT WAS A SCAM'
The Twitter Files suggest the Virality Project may have encouraged Biden's DHS to establish the now-defunct Disinformation Governance Board.
On April 26, 2022, the project released a report calling for a "Misinformation and Disinformation Center of Excellence" to be installed at the DHS' Cybersecurity and Infrastructure Security Agency (CISA) to "establish a rumor-control mechanism to address nationally trending narratives." The next day, DHS Secretary Alejandro Mayorkas revealed a disinfo board had been created and would be led by the now-infamous Mary Poppins impersonator Nina Jankowicz.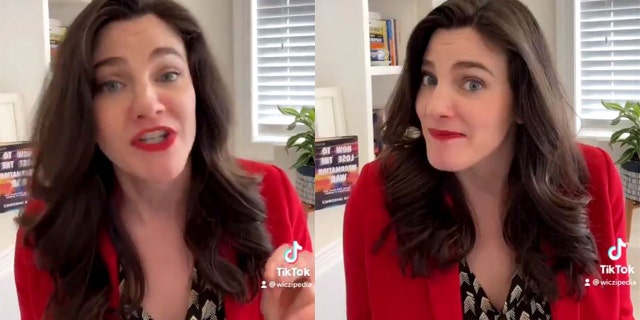 The Virality Project appeared to have encouraged Biden's DHS to establish the now-defunct Disinformation Governance Board that was headed by Nina Jankowicz. (@wiczipedia Twitter account)
"Even in its final report, VP claimed it was misinformation to suggest the vaccine does not prevent transmission, or that governments are planning to introduce vaccine passports. Both things turned out to be true," Taibbi wrote. "The Virality Project was specifically not based on 'assertions of fact,' but public submission to authority, acceptance of narrative, and pronouncements by figures like Anthony Fauci. The project's central/animating concept was, 'You can't handle the truth.'"
CLICK HERE TO GET THE FOX NEWS APP
Among the government agencies the Virality Project reportedly collaborated with include the Office of the Surgeon General, the CDC, DHS's CISA and the State Department's Global Engagement Center, which was also previously swept up in the Twitter Files.
"To recap: America's information mission went from counterterrorism abroad, to stopping 'foreign interference' from reaching domestic audiences, to 80% domestic content, much of it true. The 'Disinformation Governance Board' is out; but truth-policing is not," Taibbi added.
Joseph A. Wulfsohn is a media reporter for Fox News Digital. Story tips can be sent to joseph.wulfsohn@fox.com and on Twitter: @JosephWulfsohn.