Kim Kardashian is being roasted in the comments of her latest sexy Instagram post.
The SKIMS founder posted a series of three selfies, wearing a skimpy black bikini top, and doing an on brand duck face pose.
She kept it short in the caption and simply wrote, "Hey."
While this is not an atypical post for the 42-year-old, some of her social media followers seem to be over it.
KIM KARDASHIAN GIVES LECTURE AT HARVARD BUSINESS SCHOOL, GETS RIPPED ONLINE
"40 going on 21…grow up. Literally," wrote one.
"Duck lip poses are sooooo 2012," said another.
"Anything to stay semi relevant right?" added a third.
"Hay is for horses and America is ready for you to ride off on one!" quipped one person.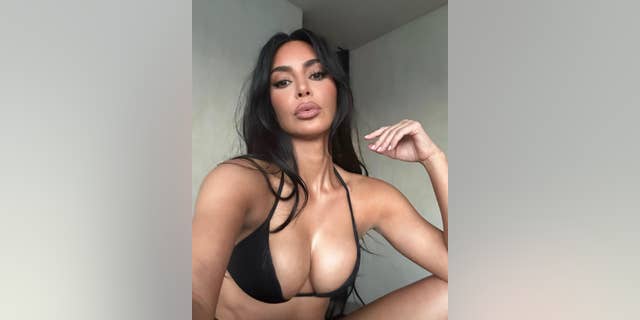 Kim Kardashian showed off her curves in a black bikini on Instagram. (Kim Kardashian/Instagram)
A few noted the shadow of her holding her phone for the selfie, which is particularly visible on the first photo in the post.
"Looks good but you have a shadow on your chest from your phone. FYI," one helpful person pointed out.
CLICK HERE TO SIGN UP FOR THE ENTERTAINMENT NEWSLETTER
It wasn't all negativity though, as many posted the fire or heart emoji in praise of her sexy pose.
"Imagine being this hot!!" wrote one commenter.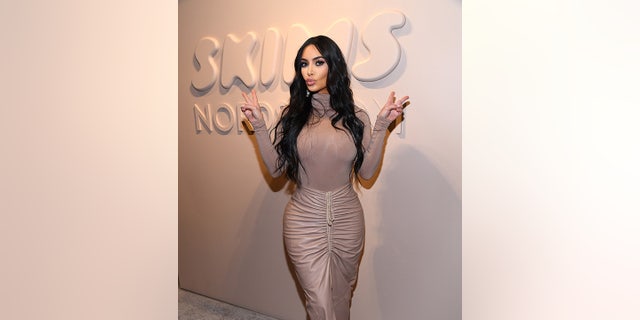 Kim Kardashian drew negative comments on her recent Instagram post, with one person noting "Duck lip poses are sooooo 2012." (Kevin Mazur/Getty Images for Nordstrom)
Despite the mixed reactions, the post earned over 3.9 million likes in less than 24 hours.
Kardashian recently posted several similar selfie looks with pouted lips, but those didn't seem to get half the hate as her most recent post.
CLICK HERE TO GET THE FOX NEWS APP
Just over two week ago, the mom of four shared a series of full body poses in what appears to be the same bikini, and fans went wild in the comments for it.
"Fire, fire and more fire," one person wrote, "Bringing the heat before the summa big sis."