AUSTIN, Texas – Attendees of Joe Rogan's new comedy club told Fox News whether they felt the anti-woke venue is good for comedy.
"It's fantastic for comedy," Brady, who came from Phoenix to attend the club's third night open, said. "This is going to be the new home for comedy in America, not just here in Austin."
VIDEO: JOE ROGAN'S NEW COMEDY CLUB SIGNALS STAND-UP 'RESURGENCE,' ATTENDEE SAYS
WATCH MORE FOX NEWS DIGITAL ORIGINALS HERE
Rogan — a hot-button podcaster, stand-up comic and UFC commentator — opened his own anti-woke comedy club called Comedy Mothership in Austin, Texas, on March 7 and performed an inaugural set that night.
"You can't fire me from my own club, b****!" Rogan told the audience, according to The Hollywood Reporter.
Billy, who came from Dallas, hailed the opening as "great for comedy" while standing in line.
"Some of these clubs in L.A. and New York, they're known for comedians who will come preview new material unannounced," he told Fox News. "I'm hoping that Austin gets a little of that as well."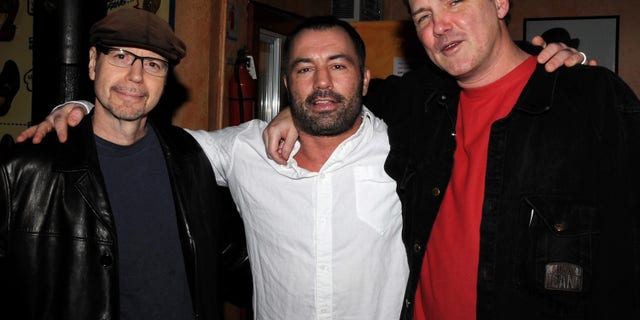 Joe Rogan stands between comedians Stevie Ray Fromstein and the late Norm MacDonald at The Ice House Comedy Club on Jan. 30, 2010. (Michael Schwartz/WireImage)
JOE ROGAN PRAISES FOUNDING FATHERS FOR BUILDING A 'F***ING SUPERIOR' SYSTEM TO PREVENT TYRANNY AND CENSORSHIP
Reegan, who was visiting Austin from the Twin Cities, said Comedy Mothership would "most definitely" be good for comedy as she walked past the venue. "It will only do good."
But Georgie, from California, was on the fence about whether Rogan's new club indicated positive growth for stand-up.
"It's kind of cool to have it here because it brings in different kinds of people," she told Fox News while passing by the club. "At the same time, it could cause a lot of controversy."
Georgie also said she believed that some people "can't take" Rogan's stand-up as it "can be offensive sometimes."
The "FAQ" section of Comedy Mothership's website states that "comedy is subjective and certain comedians are not for everybody."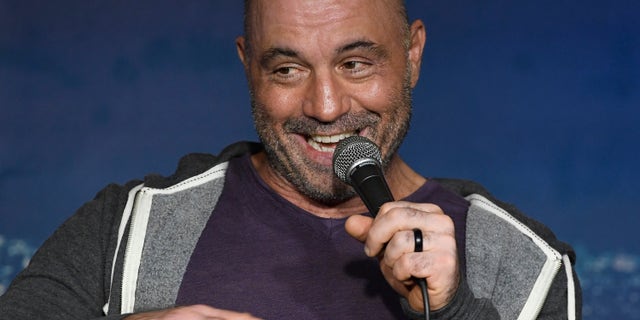 Joe Rogan performs standup at The Ice House Comedy Club on Aug. 7, 2019. (Michael S. Schwartz/Getty Images)
Andy, who was visiting Austin from Manchester, England, said he believed that Comedy Mothership's opening was good for stand-up.
"If you like comedy, and you don't take it too seriously, I think wherever you have comedy, it's gotta be a good thing," he told Fox News while passing by the venue.
CLICK HERE TO GET THE FOX NEWS APP
"There's so much darkness in the world," Andy added. "Have a bit of fun."
To hear more people weigh in on how Comedy Mothership impacts stand-up, click here.