TRUTH OR CONSEQUENCES, N.M. — For centuries, Native American tribal leaders and others have trekked to this oasis to unwind and relax in the abundant hot springs that course underground, bubbling up through the crusty desert floor.
But amid a worsening regional drought, the town with the curious name is losing 200 million gallons of potable water a year because of antiquated underground pipes that leak, spit and sometimes gush 30 feet into the air, putting not only its nearly 6,000 residents at risk of having their water shut off but also threatening operations at the city's five public schools and its only hospital and nursing home.
Schools have already been forced to close without warning several times over the last year as water is shut off while repairs are made, city officials said.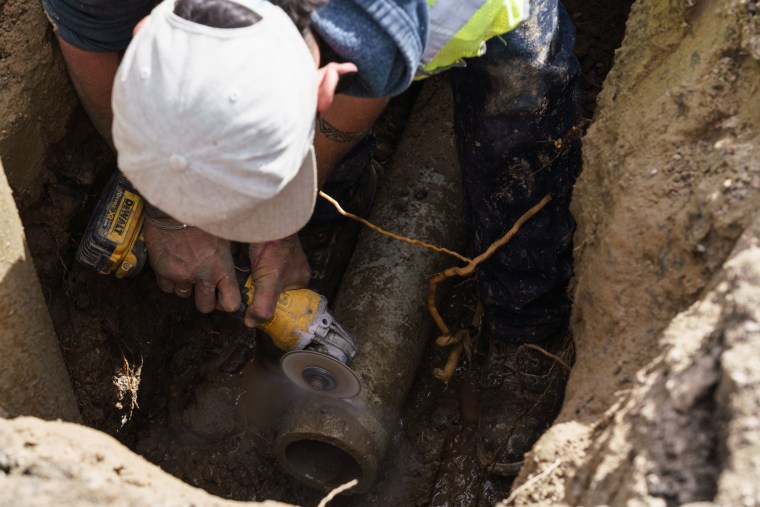 The system is so old it includes wooden pipes built in the 1800s and is patched up by one worker from the city's Water Department and two others on loan from the sewer department. Last week, they were responsible for fixing 14 broken lines, 11 of which occurred on a single day, wastewater director Arnulfo Castañeda said.
Resident Susan Abts, 72, said her water was abruptly cut off last month after a break near her home caused a gusher to shoot 30 feet into the air.
"I'm concerned where this is going," she said.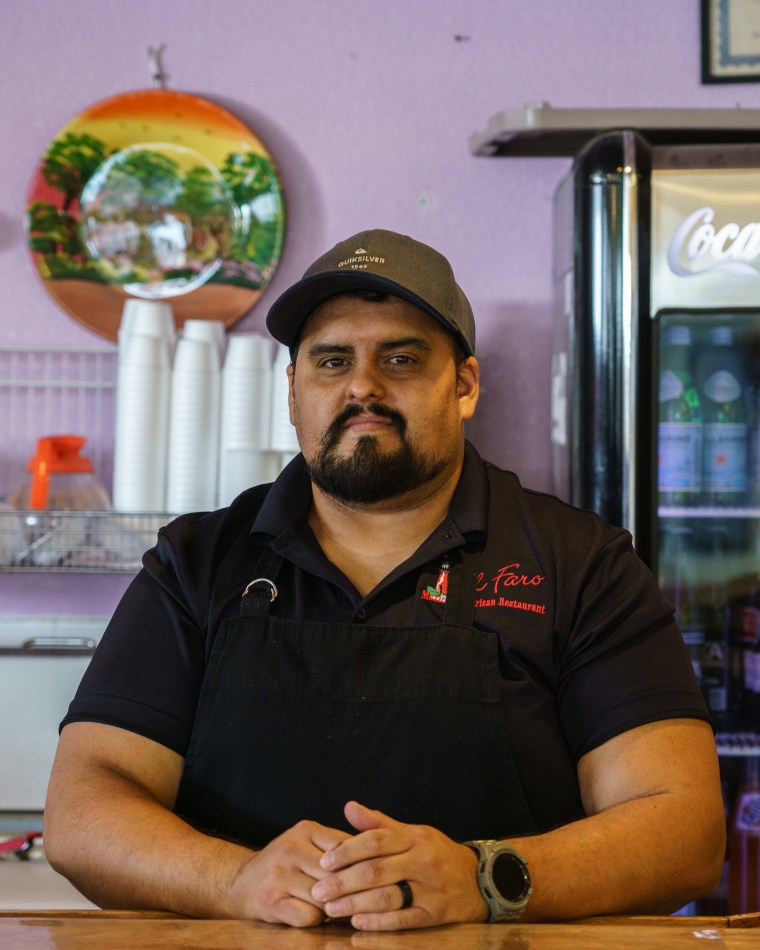 So is Jesus Baray, the manager of El Faro restaurant, which lost its water without warning three weeks ago while meals were being served and dishes were being washed. The downtown business was closed for two days.
"I understand to a certain point, but it keeps happening," Baray said. "That's the frustration."
Last year, as many as 30 water pipes broke in one day. As the system continues to fail, water in some parts of the city could be shut off for a week at a time, City Manager Bruce Swingle said.
"It's a crisis," he said last week. "We're there."
A geographic divide
Millions of gallons, representing 43% of the city's supply, were lost in the last year as the West struggles under a drought so severe it threatens the power-generating capabilities of lakes Mead and Powell and is drying up the Colorado River, which provides much of the region's water.
The situation also reflects the geographic divide in the U.S. as rural communities compete with large metropolitan areas for a chunk of the $555 billion in the federal infrastructure bill to upgrade the country's aging bridges, roads, levees and pipelines.