It feels like it's been 29 years since we've seen her in concert, but Rihanna is officially returning to the stage to give us the show we've been dreaming of.
We're just three months away from Rihanna's comeback concert — also known as the Super Bowl LVII halftime show!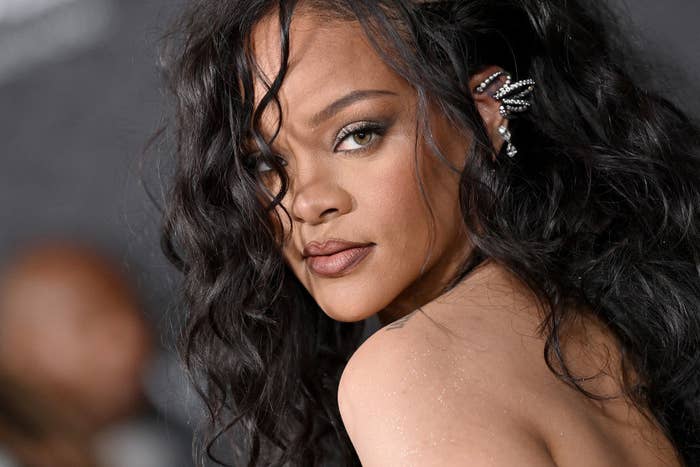 Fans — including myself — have been begging Rihanna to release new music for years, and after hilariously ignoring us, minding her billionaire business, and creating a family with her boyfriend A$AP Rocky, she answered our pleas.
"I want to incorporate a lot culture," Rihanna told ET during the premiere of her Savage Fenty Vol. 4 fashion show.
Rihanna / instagram.com
"I want to incorporate different aspects of entertainment and things that I just enjoy and bring it to the stage. I want to celebrate the music that I've made."
Looks like we'll be getting an electric mashup of her latest and greatest songs, filled with explorations of her Bajan culture, and inclusive representation in her dancers and background singers. And above all else, expect it to be Blackity Black!
"I can't believe I even said, 'Yes.' It was one of those things that even when I announced it, I was like, 'OK, I can't take it back. Now, it's like final.'"
"The Super Bowl is one of the biggest stages in the world, it's an entertainer's dream to be on a stage like that. But it's nerve-racking. You want to get it right. You know, everybody's watching. And they're rooting for you. And I want to get it right."
We're definitely rooting for you, Riri! And we can't wait to see what you come up with it!
Super Bowl LVII is scheduled to air Feb. 12, 2023.