The stars were out for Super Bowl LVII!
Super Bowl LVII is all wrapped up, and the star-studded weekend was one for the books!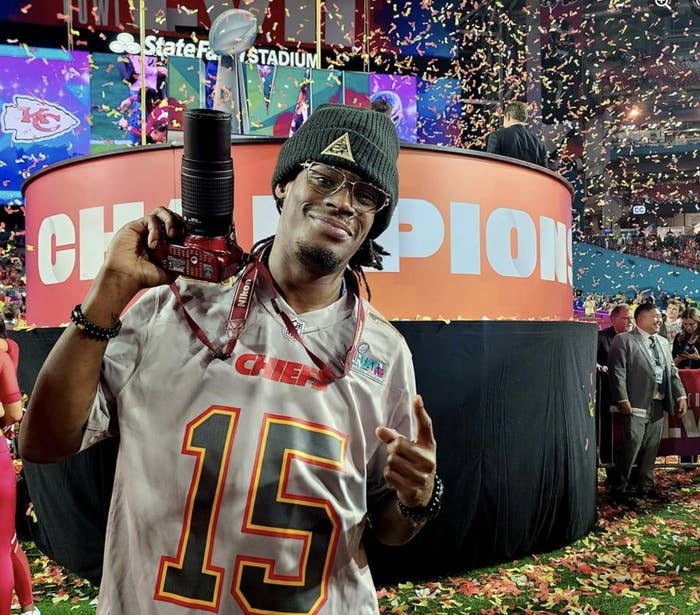 I was on the ground in Phoenix, Scottsdale, and Glendale, Arizona, where everyone who was anyone made an appearance over the weekend. Of course, going to the game and seeing Rihanna live were the highlights of all highlights — but the entire weekend was like a dream.
These were my top 13 favorite moments during Super Bowl LVII weekend, in no specific order:
1.
Running into Jay-Z, Blue Ivy Carter, and Lil Uzi Vert while they were walking into the locker rooms
I was just minding my business, walking on the sidelines before the game and I heard someone say "Yo, Jay-Z is walking up." Most of the time, when you hear something like that (especially living in LA), you expect all cap. I turned around expecting to be disappointed, but instead there he was. Jay-Z, along with his daughter Blue Ivy Carter and rapper Lil Uzi Vert.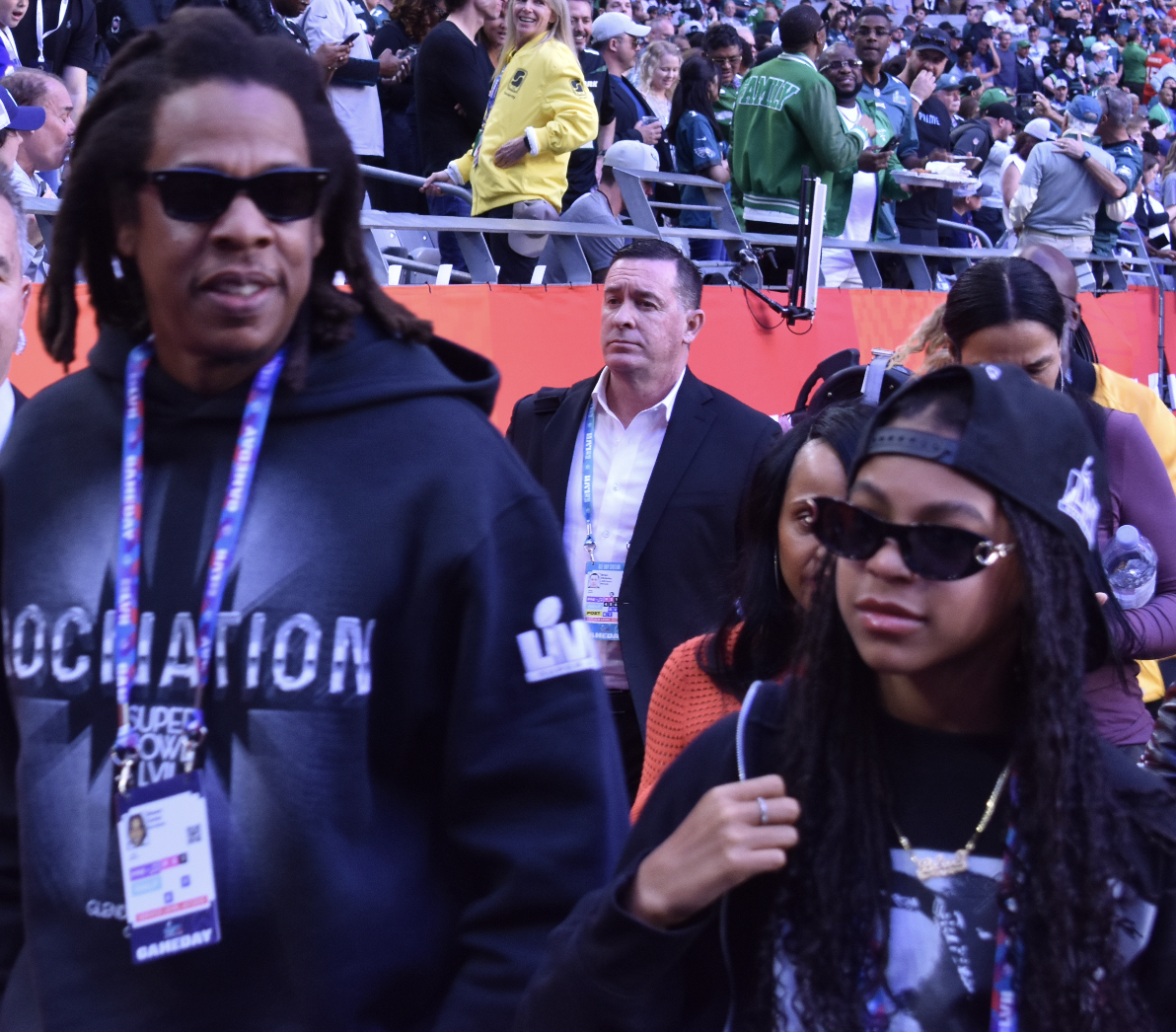 2.
Getting to ask Patrick Mahomes a question that made its rounds on national television
Speaking with Mahomes, I asked, "One of my favorite storylines through the whole Super Bowl here has been the two Black quarterbacks, and then two Black fathers. So, can you talk about the principles and morals your father instilled in you to help you get to this stage? And also, what morals and principles you'd like to pass on to your kids?"
Mahomes responded, saying, "I think the biggest thing my dad instilled in me was first, to follow your dreams. He said 'No matter what, how it looks, follow your dream and work your tail off and have no regrets on how you work to get to that dream.' And second, 'Just be a great man.' Those two things, he always talked to me about was, 'How can you follow your dream to get to achieve that dream?' and 'How can you be a great man while you do it?' So that was something that was instilled in me at a young age by my dad, and it's something I want to instill in my daughter and my son: 'How can ya'll be great people that make this Earth a better place whenever ya'll leave it?'"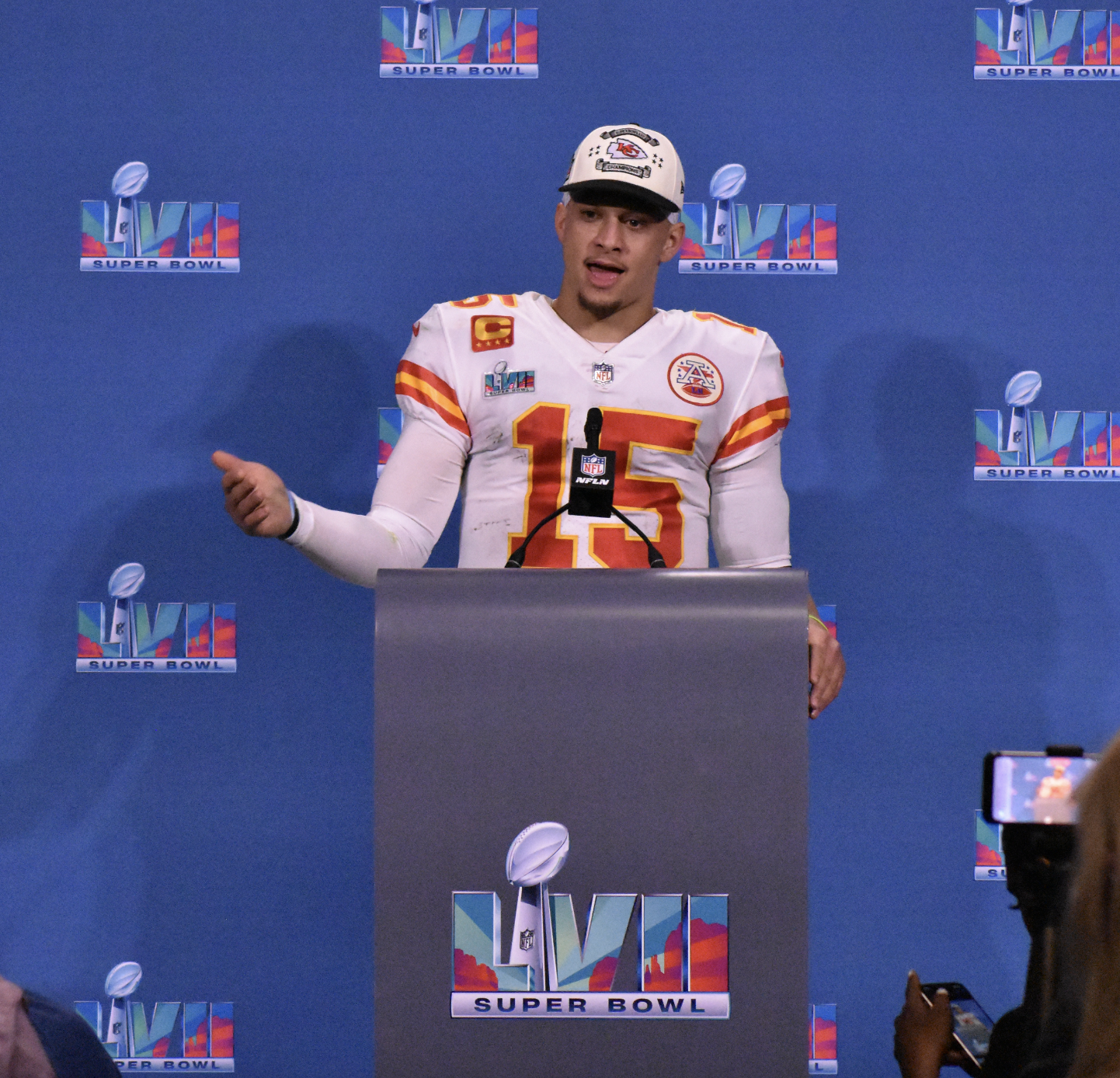 3.
Walking around on the field after the Super Bowl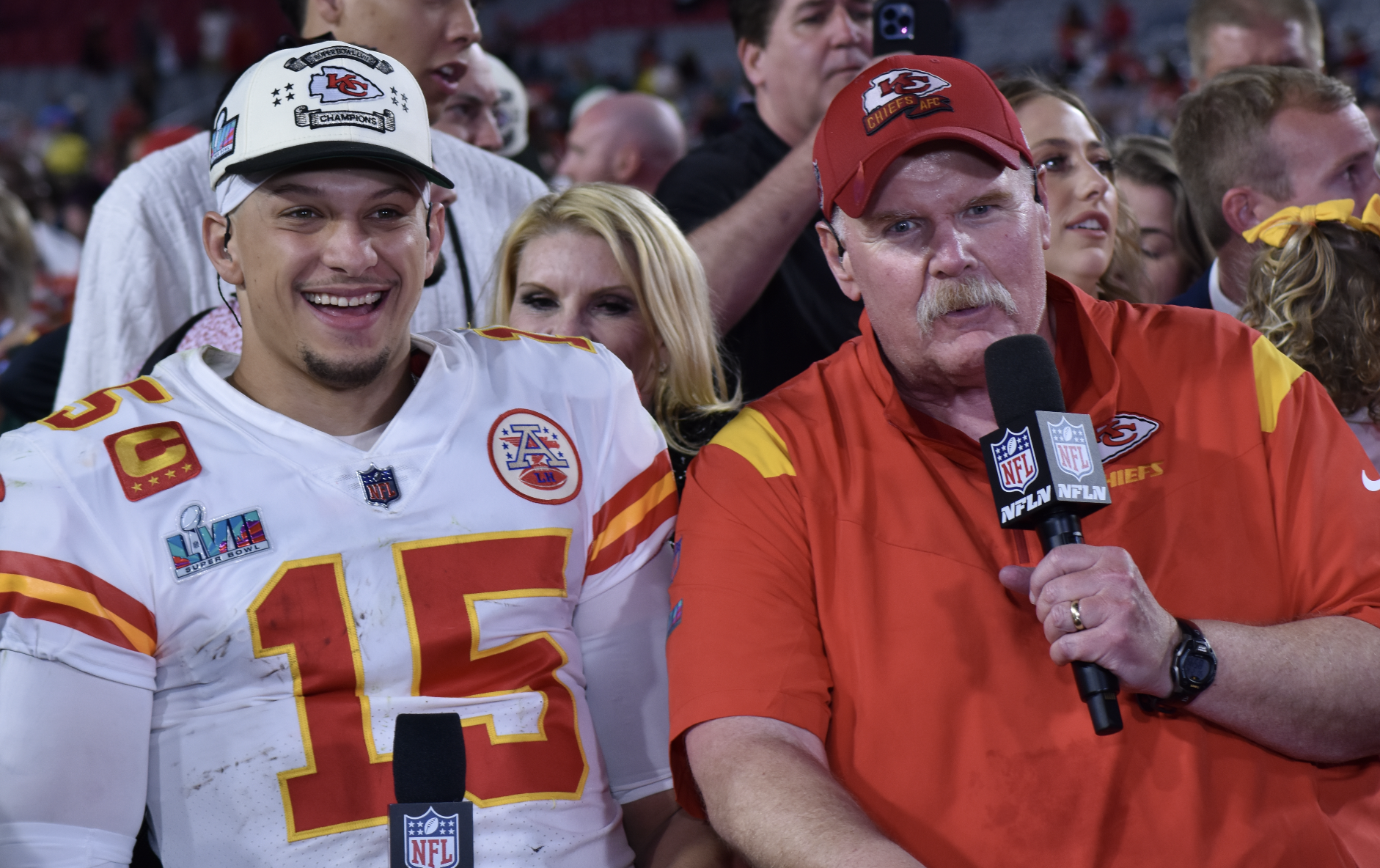 There's definitely something magical about walking on a confetti-covered Super Bowl field after the game.
Watching players and their families hug and cry, seeing interviews being conducted by some of my favorite sportscasters, and just soaking in the energy — it was like a drug. I can't even imagine what it feels like for the players.
Here are some of my favorite pics from the post-game field celebrations. Momma and Poppa Kelce are the best!
DUH. Do I even need to explain why this was epic?
I do?
Well, here's my full breakdown of what it was like to see RiRi dominate the Apple Music Halftime Show.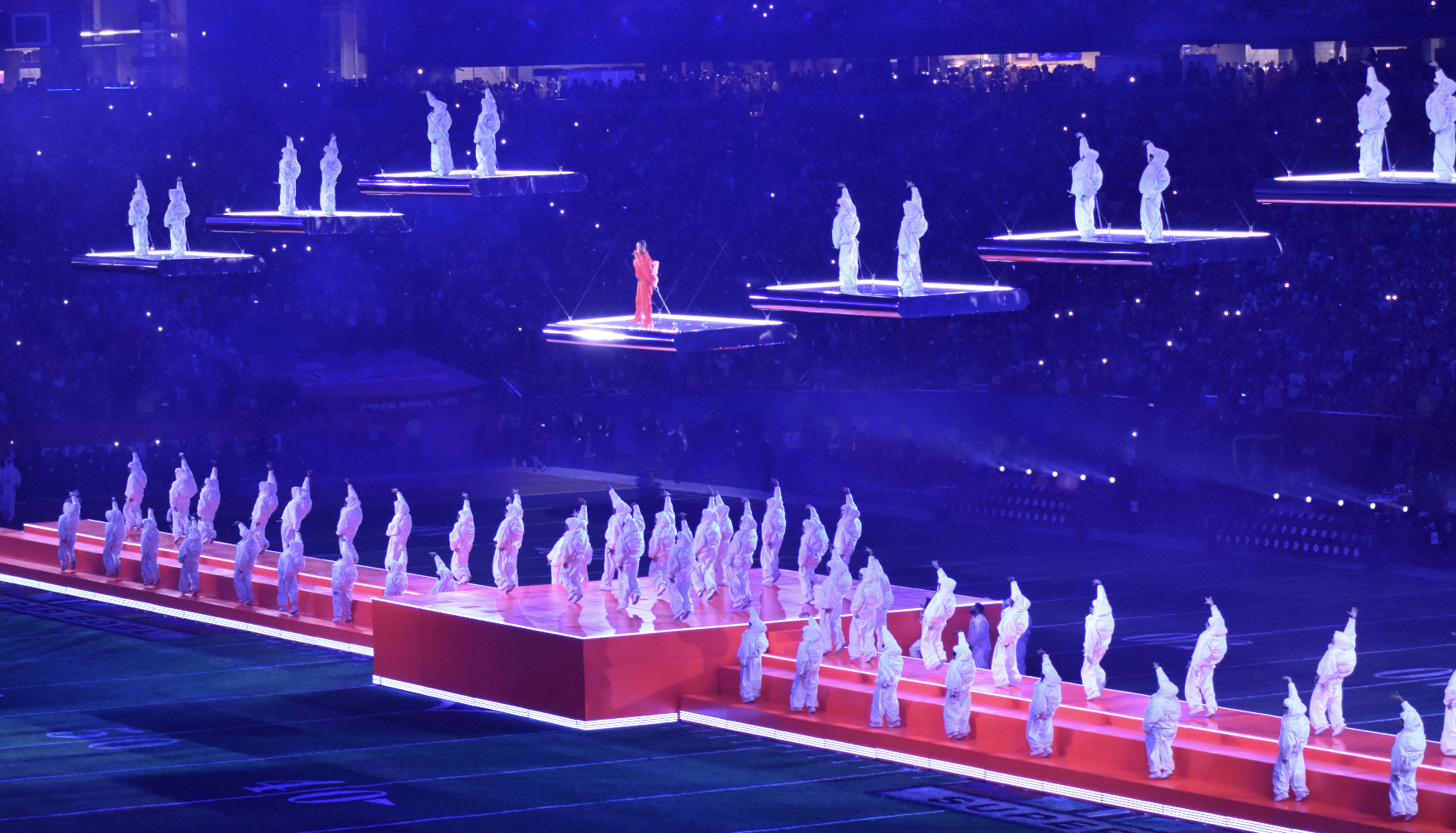 5.
Watching Sheryl Lee Ralph absolutely tear the house down singing "Lift Every Voice and Sing"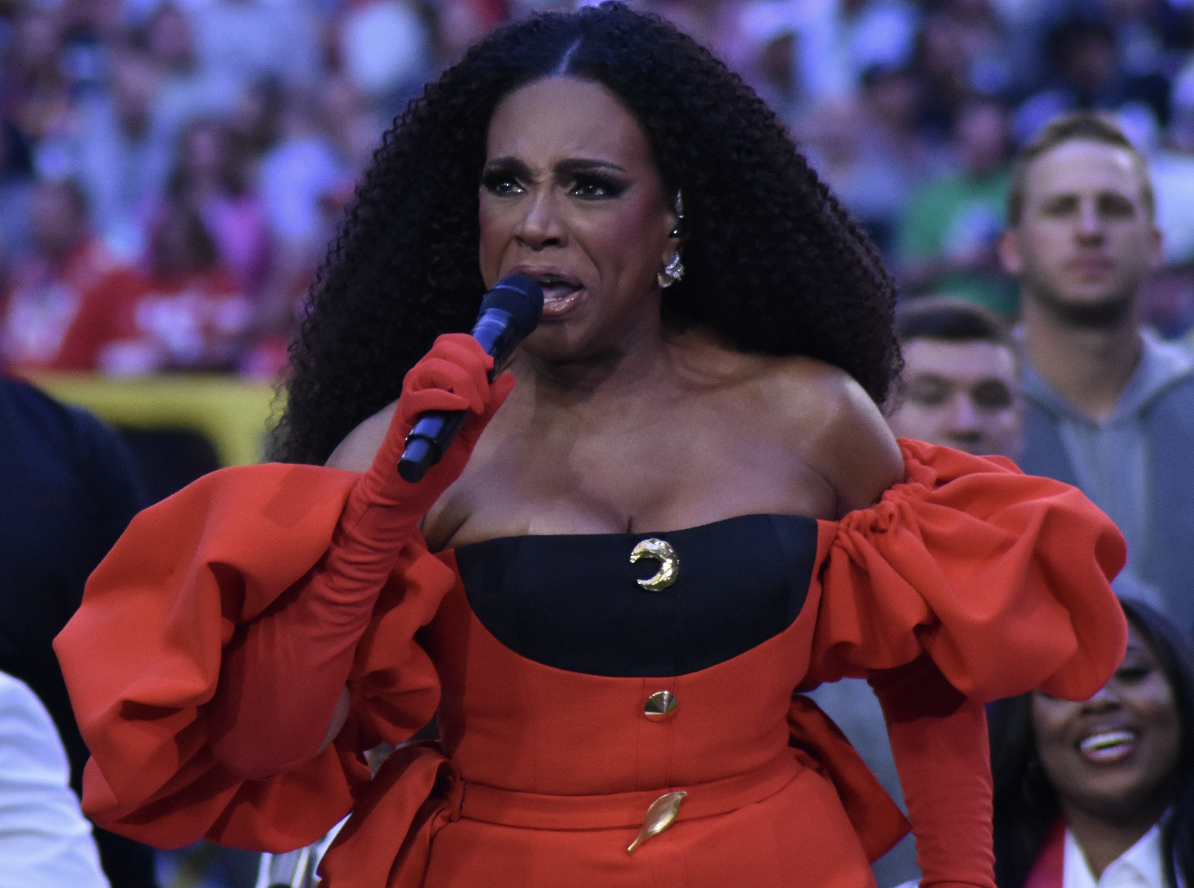 Chris Stapleton did his thing singing the National Anthem, it really was a beautiful rendition. However, Sheryl Lee Ralph's performance of "Lift Every Voice and Sing" shattered my soul in the best way. She looked stunning in a red outfit that was both respectful and loud in all the right ways.
6.
Meeting Robin Thicke and asking him about his favorite halftime shows of all time
7.
I asked G-Eazy the same question and only got one answer:
8.
Watching Travis Scott perform
9.
Seeing Major Lazer at Lowe's Super Bowl Experience at Hance Park
10.
Meeting Questlove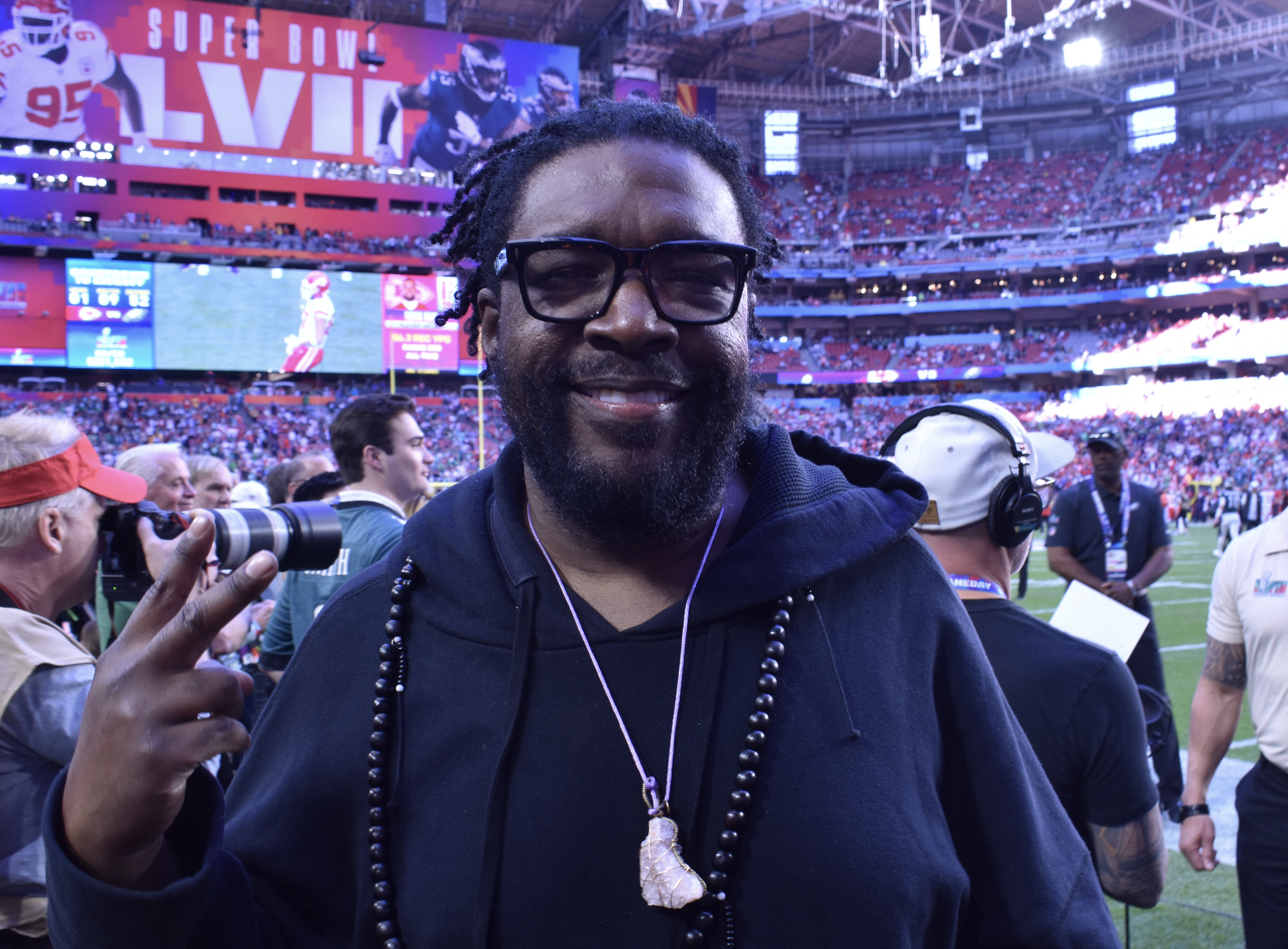 11.
Meeting the owners of the New York Jets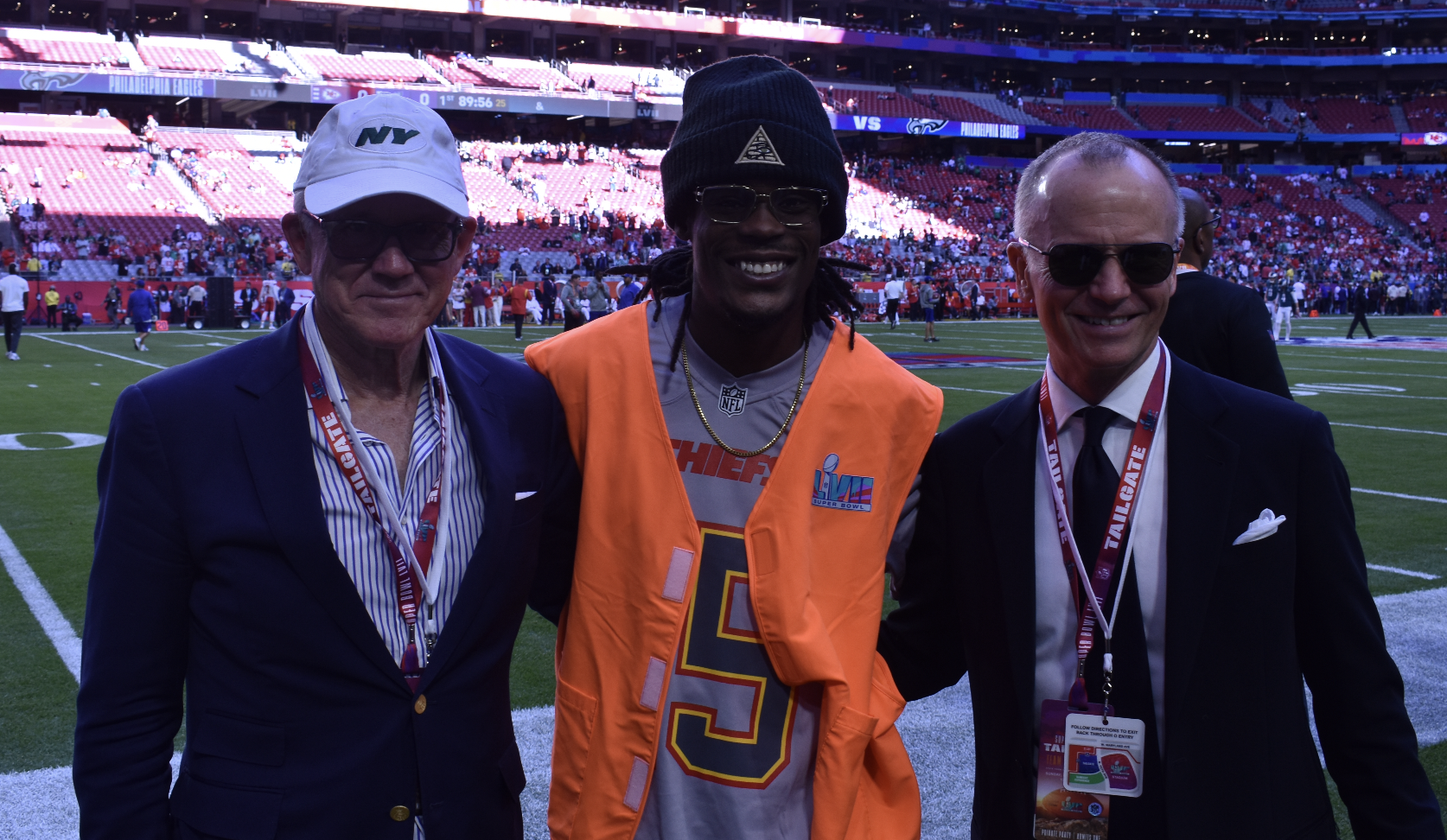 12.
Asking DJ Whoo Kid about his favorite mixtapes from his discography
13.
Lastly, getting up close with Jalen Hurts and the Eagles before the big game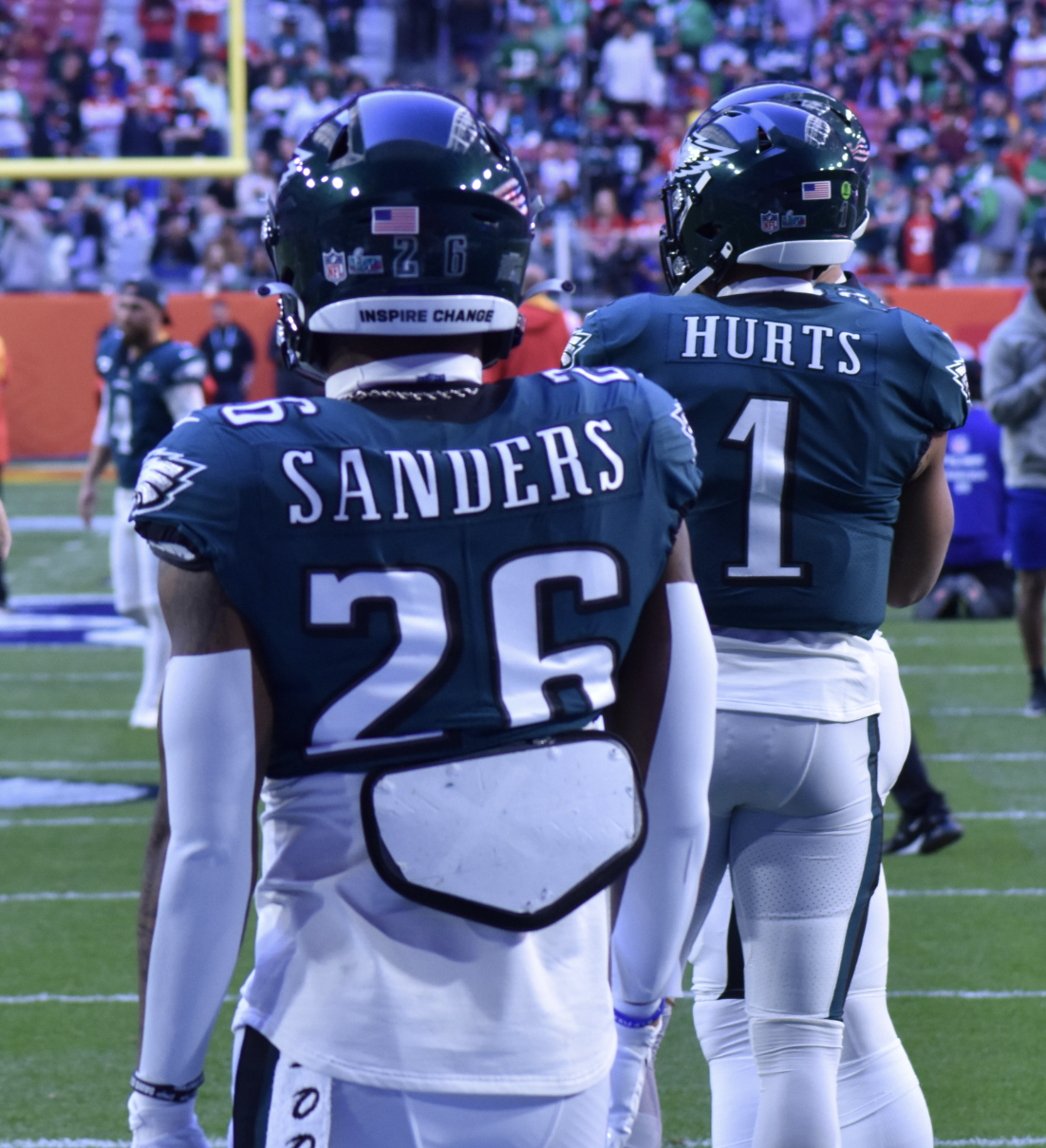 Being on the field before the game meant that I got to get up close to Jalen Hurts, Jason Kelce, AJ Brown, Miles Sanders, and a ton of other Eagles players. I have a love for photography, so being able to catch these guys warming up and sharing words of encouragement before the Super Bowl was an experience I'll never forget.
Did you enjoy the Super Bowl this year? How about the halftime show? Let me know in the comment section below!