With school choice debates in states across the country, author Neal McCluskey helps us answer important questions such as, 'what is it' and 'why is it controversial?'
School choice supporters scored a win on Friday with the Republican-led Florida House of Representatives passing legislation making state-funded vouchers for students universal.
The bill, HB1, aims to expand parents' access to education savings accounts by removing income caps for eligibility. It passed mostly along party lines 83-27, with three Democrats joining the majority.
"Florida has long been a pioneer in empowering families with education choice," Jason Bedrick, a research fellow at the Heritage Foundation's Center for Education Policy, told Fox News in a statement. said. "Gov. Ron DeSantis and legislative leaders like House Speaker Paul Renner deserve great credit for advancing policies that put students and families first."
STATES PASS UNIVERSAL SCHOOL CHOICE AMID PARENTAL RIGHTS MOVEMENT: 'TEACHERS UNIONS AWAKENED SLEEPING GIANT'
If the bill becomes law, all qualifying students will have the ability to use a voucher next school year of about $8,000 for tuition at eligible private schools or for other education-related costs such as homeschooling, tutoring, materials and fees for standardized tests. Currently, the vouchers are limited to two-child families with an annual income of $110,000 or less, reported Florida Politics.
EXCLUSIVE: OKLAHOMA GOVERNOR PRAISES PASSAGE OF 'EMPOWERING' SCHOOL CHOICE BILL IN STATE'S HOUSE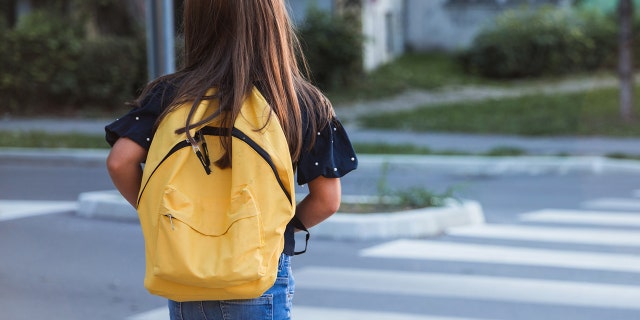 School choice has become increasingly popular in states around the country, recently being passed in Arizona, Utah and Iowa. (iStock)
"By expanding the state's innovative education savings account policy to all K-12 students, Florida would retain its position as one of the best states in the nation for education freedom," Bedrick said.
KANSAS SCHOOL CHOICE BILL CLEARS MAJOR HURDLE
The Senate version of the bill advanced out of the Appropriations Committee this week and will soon head to the floor for a vote.
DeSantis critiqued universal school choice earlier this month, questioning if wealthy families should receive the vouchers.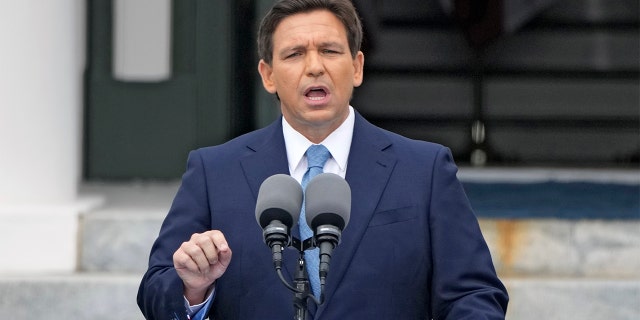 Florida Gov. Ron DeSantis recently criticized universal school choice, questioning why wealthy families should receive vouchers. (AP Photo/Lynne Sladky, File)
"If you have a family that's very high income, they have school choice," he said. "They don't necessarily need to be eligible for the program. They are eligible. They can go and pay tuition and do it."
CLICK HERE FOR THE FOX NEWS APP
"I am totally comfortable saying that if everyone in Florida who can afford it can go on their own without getting it, and everyone who can't get a scholarship, to me, that is still universal," he added.
According to the bill's text, the vouchers will prioritize low and middle income families as they roll out.
Click here to learn more about school choice.