Newly obtained documents show the police chief and a captain in Cottage Grove, Oregon, resigned in October after receiving notice that findings in a preliminary investigation indicated "extremely unacceptable behavior and a total lack of control and leadership," a news outlet reported.
Cottage Grove Police Chief Scott Shepherd and Capt. Conrad Gagner resigned after being on paid administrative leave since July, The Register-Guard reported this week. The Register-Guard obtained the documents through a public records request first granted to The Chronicle after an appeal. The small, locally owned paper first reported on the contents of those records on March 10.
HATE CRIME IS AT ITS HIGHEST LEVELS IN DECADES, ACCORDING TO FBI
Cottage Grove officials declined to provide details about the investigation or the allegations last year. City Manager Richard Meyers told the Register-Guard in a statement emailed Monday that the city stopped the investigation after the two men resigned.
September notices to Shepherd and Gagner outline "numerous" findings of wrongdoing, including: Gagner's use of homophobic and racial slurs in the workplace and Shepherd's failure to address it; issues with Gagner's use of social media that Shepherd failed to address; sexual harassment and other unprofessional conduct and behavior; failures within the city jail; and failure to assist outside law enforcement agencies.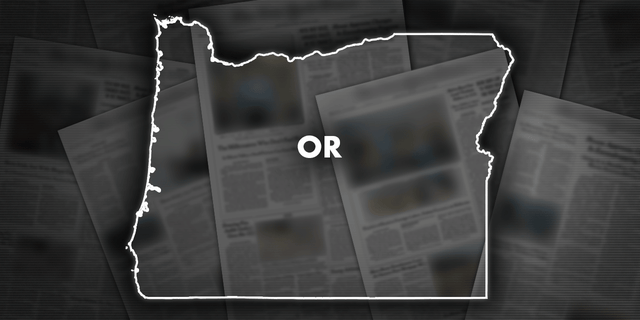 Cottage Grove Police Chief Scott Shepherd and Capt. Conrad Gagner both resigned in October after a preliminary investigation indicated "extremely unacceptable behavior" involving racial and homophobic slurs and sexual harassment.
Shepherd and Gagner received notice of potential termination Sept. 30, 2022. Both resigned several days later Oct. 3.
The city manager did not respond to an email from the newspaper seeking comment.
NYC JAIL CAPTAIN CONVICTED OF NEGLIGENT HOMICIDE TWO YEARS AFTER INMATE COMMITTED SUICIDE
Meyers wrote in the notices of potential termination that Shepherd and Gagner's actions led the police department to suffer and "placed the City at risk of unneeded liability."
Jeff Groth has been serving as interim chief. The city will start developing the recruitment process for a permanent chief this week, Meyers wrote.
The department has been recruiting for a new captain, Meyers said.
CLICK HERE FOR THE FOX NEWS APP
Gagner and Shepherd both worked for the Cottage Grove Police Department for about 30 years. Allegations of misconduct predate Shepherd's 2016 promotion to chief, including complaints from 2011.
Efforts to contact Gagner and Shepherd for comment were not successful.