Spring break outings are often defined by parties and trips to beaches in California, Florida and Hawaii — however, new data shows a growing interest in international travel among Americans.
Less conventional destinations, particularly in Europe, have replaced longstanding favorite locations such as Orlando, Phoenix and Maui atop many Americans' travel itineraries.
Many report lower prices, fairer weather and loosening COVID-19 restrictions across the globe as driving factors in their shift toward the likes of London, Rome and British Columbia.
10 SAFETY TIPS TO REMEMBER IF YOU'RE TRAVELING OUT OF THE COUNTRY FOR SPRING BREAK
What is driving this change?
Long-awaited return to international destinations
After years of visiting national parks, wide-open nature retreats, and domestic tropical island getaways during the pandemic, Americans are showing renewed interest in travel this spring.
"Interest in international travel is increasing given the favorable exchange rate for Americans," Philip Ballard, the Florida-based chief communications officer of HotelPlanner, told the Associated Press.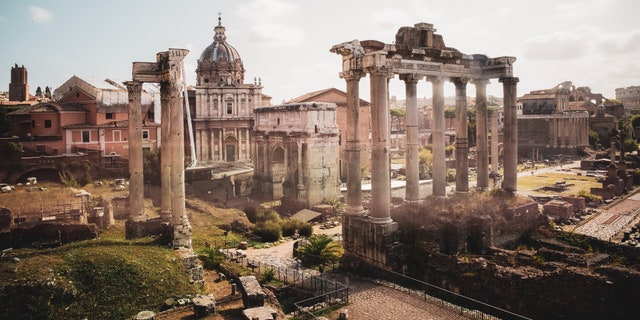 Rome is one of many overseas spring travel destinations Americans are flocking to, leaving behind their own crowded beaches, according to reports. (Fox News Photo/Joshua Comins)
"For example, we're seeing about a 20% increase in U.K.-bound bookings because the U.S. dollar hasn't been this strong against the pound since the early 1980s."
Jon Gieselman, president of Expedia Brands, also weighed in.
"When we look at Expedia, Hotels.com, and Vrbo data together, we're seeing a surge in trips to culture capitals," Gieselman, who is based in San Francisco, told the AP.
"People are ditching nature to go to the biggest cultural capitals of the world."
Where are Americans going this spring?
World Nomads reports that more than half of Americans' top 2023 destinations are European cities, and they're no longer waiting to go.
BEWARE OF RISE IN SHORT-TERM VACATION RENTAL SCAMS
Travelers are showing an increased interest in city travel for spring, according to Airbnb. Couples in particular are springing across the Atlantic and immersing themselves in the rich cultures of iconic European cities.
The top-trending international destinations for U.S. Airbnb customers include:
Rome, Italy
Seoul, South Korea
London, United Kingdom
Porto, Portugal
Barcelona, Spain
Dublin, Ireland
Whistler, Canada
Madrid, Spain
Lisbon, Portugal
Paris, France
Why are travelers picking international cities for spring?
From ideal weather to fewer crowds and lower prices, spring can be the perfect time to explore global cities while others enjoy sea and sand getaways.
"As cliché as it sounds, Paris in springtime was everything I hoped it would be," Karee Blunt, founder of Our Woven Journey, told the AP.
"We were there in April when the air was crisp, and the flowers were beginning to bloom, which only added to the romantic atmosphere in the city. There was something surreal about walking around the gardens at Versailles, witnessing the same trees blooming that had been there for so many years."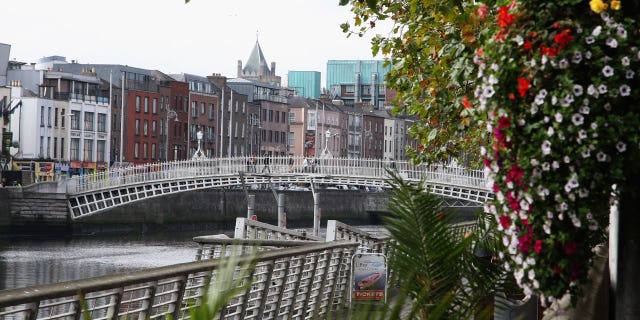 Dublin is another emerging favorite for spring breakers traveling abroad. (Chris Jackson/Getty Images)
"Spring is the perfect time to explore trendy Dublin before all of the tourists converge in early summer," said Casandra, a frequent international traveler (she did not give her last name). "The weather is warm enough for only a light jacket, and you can easily visit many attractions like the famous Temple Bar and St. Stephen's Green — and get that classic Instagram shot on Ha'penny Bridge."
TAMPA, FLORIDA, IS ENJOYING A SURGE IN TOURISM, RESIDENTS AND DEVELOPMENT
"My family and I love to travel in the off-season because we get great deals," said Alicia Richards, founder of Travels With The Crew. "We visited Rome for spring break a few years ago and love that we could see all the sites without waiting in enormous lines. Plus, the weather was spectacular — not too hot but lots of sunshine."
While flying across the globe is a dream for many, more than half of all nights booked on Airbnb for spring are in U.S. cities.
Said Karen Kelly, founder of Seasonal Cravings, "My husband and I went to London in early spring to enjoy the cooler weather and avoid the more crowded summer. Staying in Piccadilly Circus allowed us to see the sites while being close to Trafalgar Square and the National Portrait Gallery. In addition, we loved relaxing at The Queen's Head Pub with an amazing selection of ale, lager, stout and ciders."
Stateside spring travelers stick to sunshine and sports
While flying across the globe is a dream for many, more than half of all nights booked on Airbnb for spring are in U.S. cities.
Top American destinations include places hosting major sporting events such as Indianapolis (the Final Four College Basketball championship game) and Augusta, Georgia (home of The Masters Tournament of golf and the top trending American city for spring travel).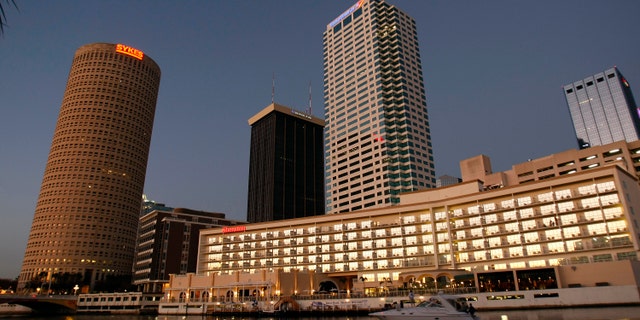 Tampa, Florida, is among the more popular new destinations for Americans looking to travel within the country. (AP Photo/Chris O'Meara, file)
Other trending U.S. destinations include the vibrant jazz destination Kansas City and several coastal beach towns famous for fair weather relaxation:
Virginia Beach, Virginia
Steamboat Springs, Colorado
Fort Worth, Texas
Tampa, Florida
St Petersburg, Florida
Port Aransas, Texas
North Myrtle Beach, South Carolina
"Spring is an ideal time to visit Tampa," said Laura Olds, co-founder of A Piece of Travel.
"The weather is warm enough for travelers from northern destinations to bask in the sun before summer's excessive heat and humidity make their entrance."
CLICK HERE TO SIGN UP FOR OUR LIFESTYLE NEWSLETTER
She added, "It's also a great base for taking day trips to nearby beach towns once you've gotten your fill of the Tampa Riverwalk, exploring downtown's museums and gawking at mansions framed by flowerbeds on Bayshore Boulevard."
Despite the increased interest in spring travel and surge pricing, travel deals are still available.
CLICK HERE TO GET THE FOX NEWS APP
Airfare is 20% cheaper when departing on a Tuesday versus a Saturday, according to Expedia.
Avoiding peak spring travel days of March 10-11, March 25, and April 1 will also enable travelers to score cheaper flights.
The Associated Press contributed to this report.