Daisy Jones & the Six follows the rise and fall of the fictional rock band, and there are so many amazing Easter eggs referencing '70s bands and singers.
🚨 There are some spoilers ahead for Daisy Jones & The Six! 🚨

Daisy Jones & the Six has finally started streaming on Prime Video, and truly, I've thought about nothing else for days.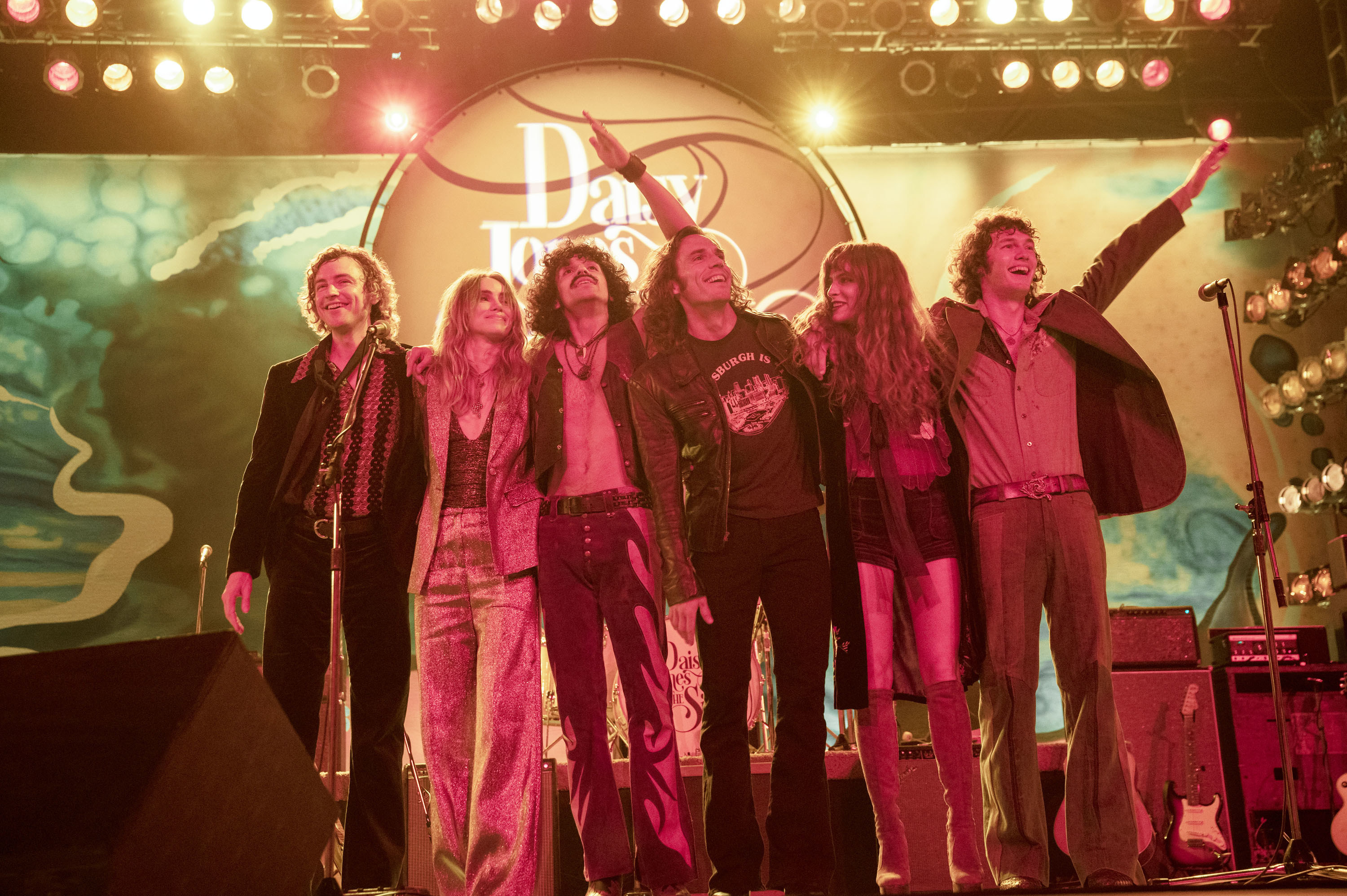 Based on the bestselling novel by Taylor Jenkins Reid, this limited series details the rise and fall of renowned rock band Daisy Jones & the Six. In 1977, the band was on top of the world. Fronted by two charismatic lead singers — Daisy Jones (Riley Keough) and Billy Dunne (Sam Claflin) — the band had risen from obscurity to fame.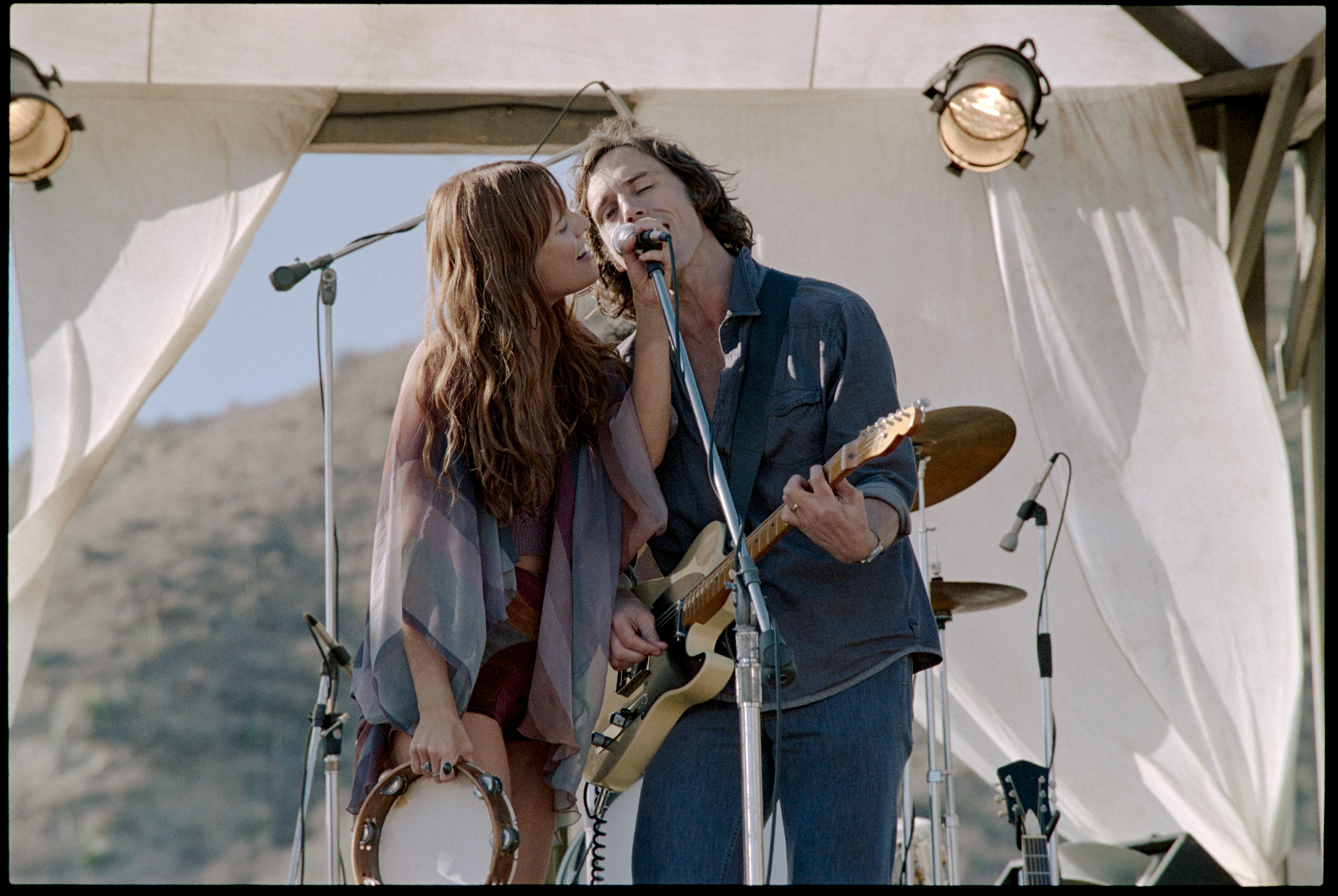 Then, after a sold-out show in Chicago, they suddenly called it quits. Now, decades later, the band members have finally agreed to reveal the truth while being interviewed.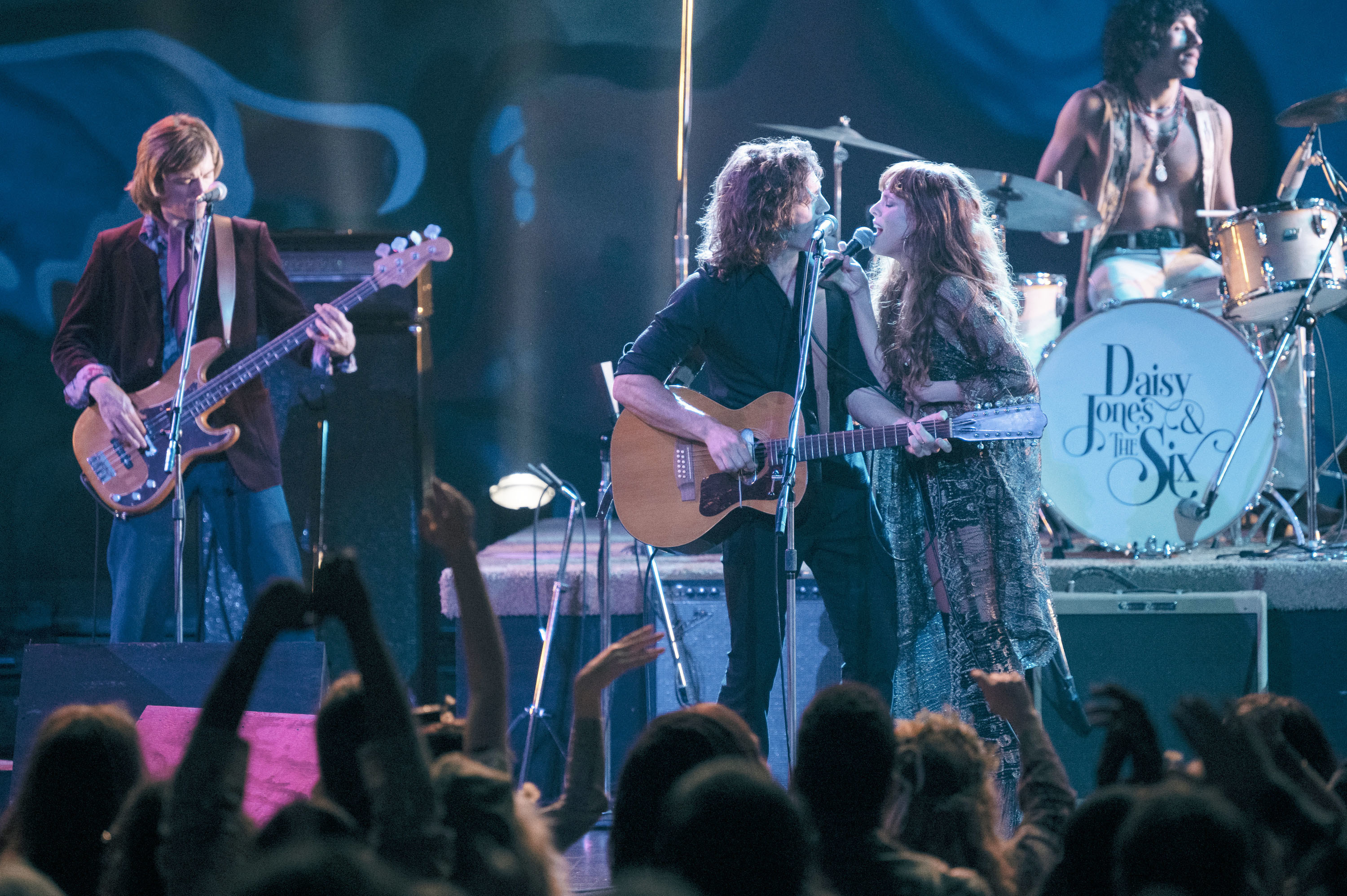 Since the show began last Friday, Daisy Jones & the Six have gone from a fictional band from a book to a fictional band that has topped the real charts. Aurora hit No. 1 on iTunes during its first weekend and is currently the No. 1 selling vinyl on Amazon.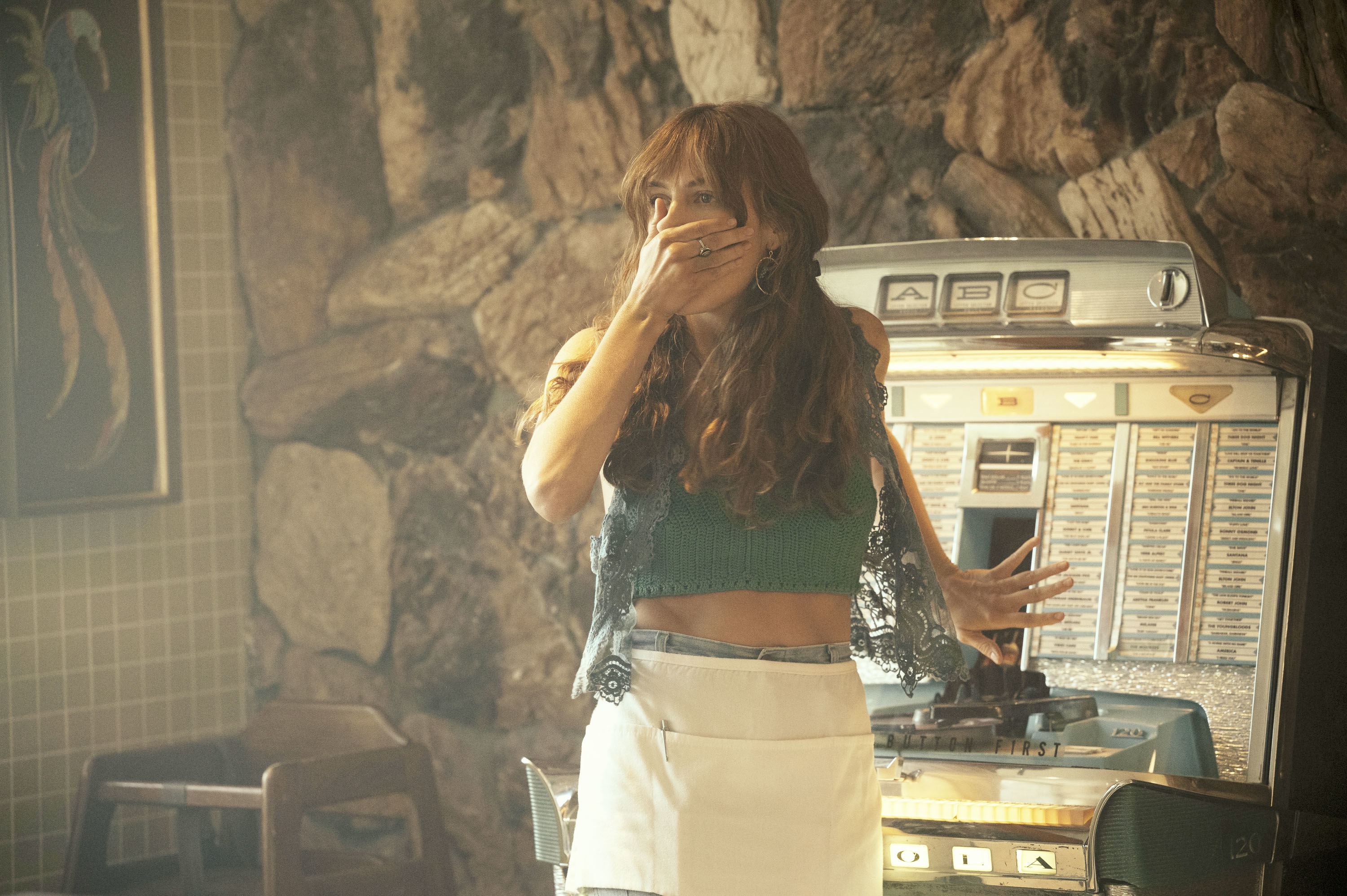 In the first three episodes, we see the beginnings of the Six and Daisy Jones, and how they started their separate careers before coming together after Daisy and Billy record their hit single "Honeycomb."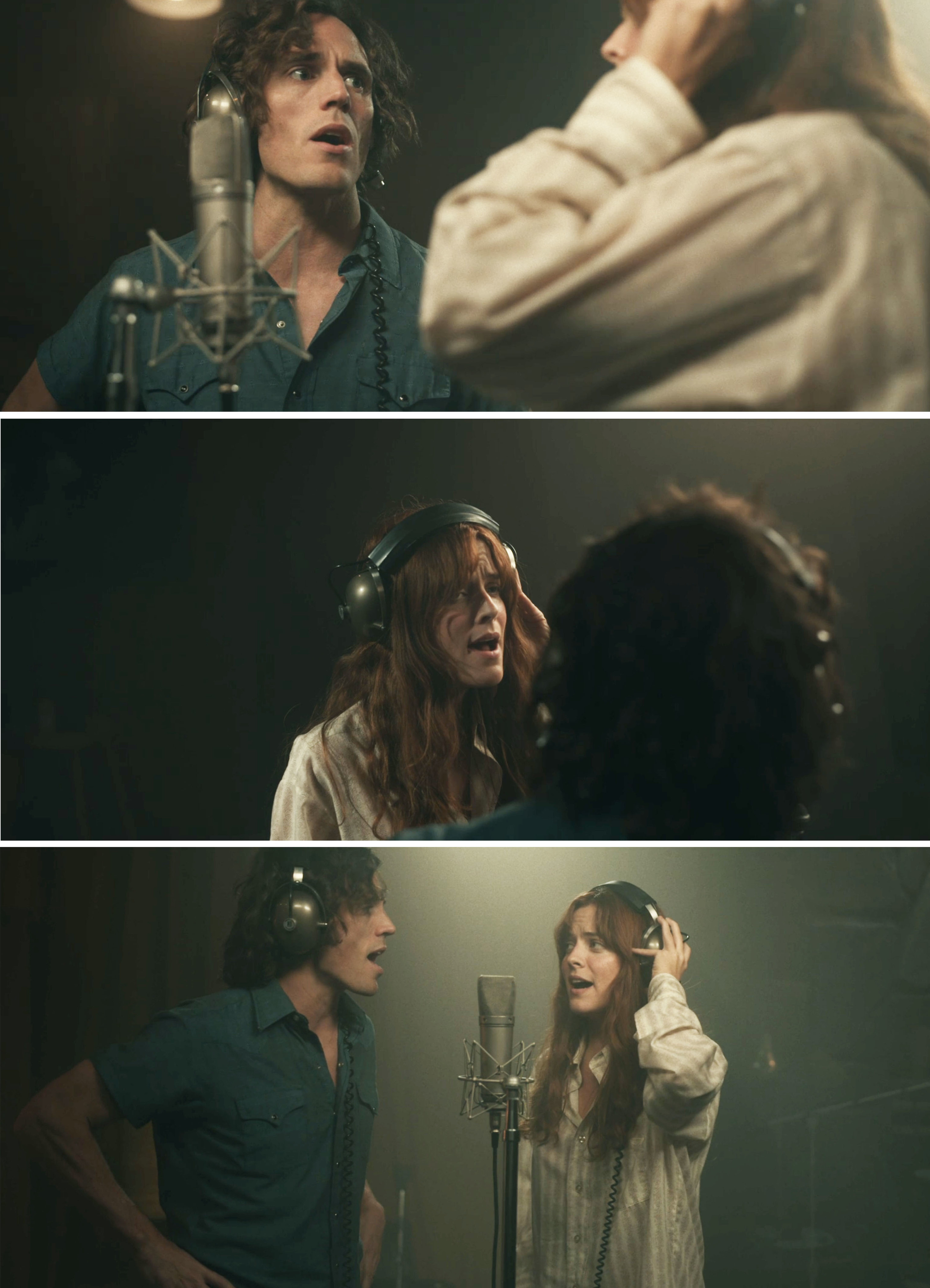 In particular, in Episode 2, as the Six try to make it big while playing shows along the Sunset Strip and embark on their first tour, Daisy is gaining the confidence to sing in front of people with the help of her best friend Simone (Nabiyah Be).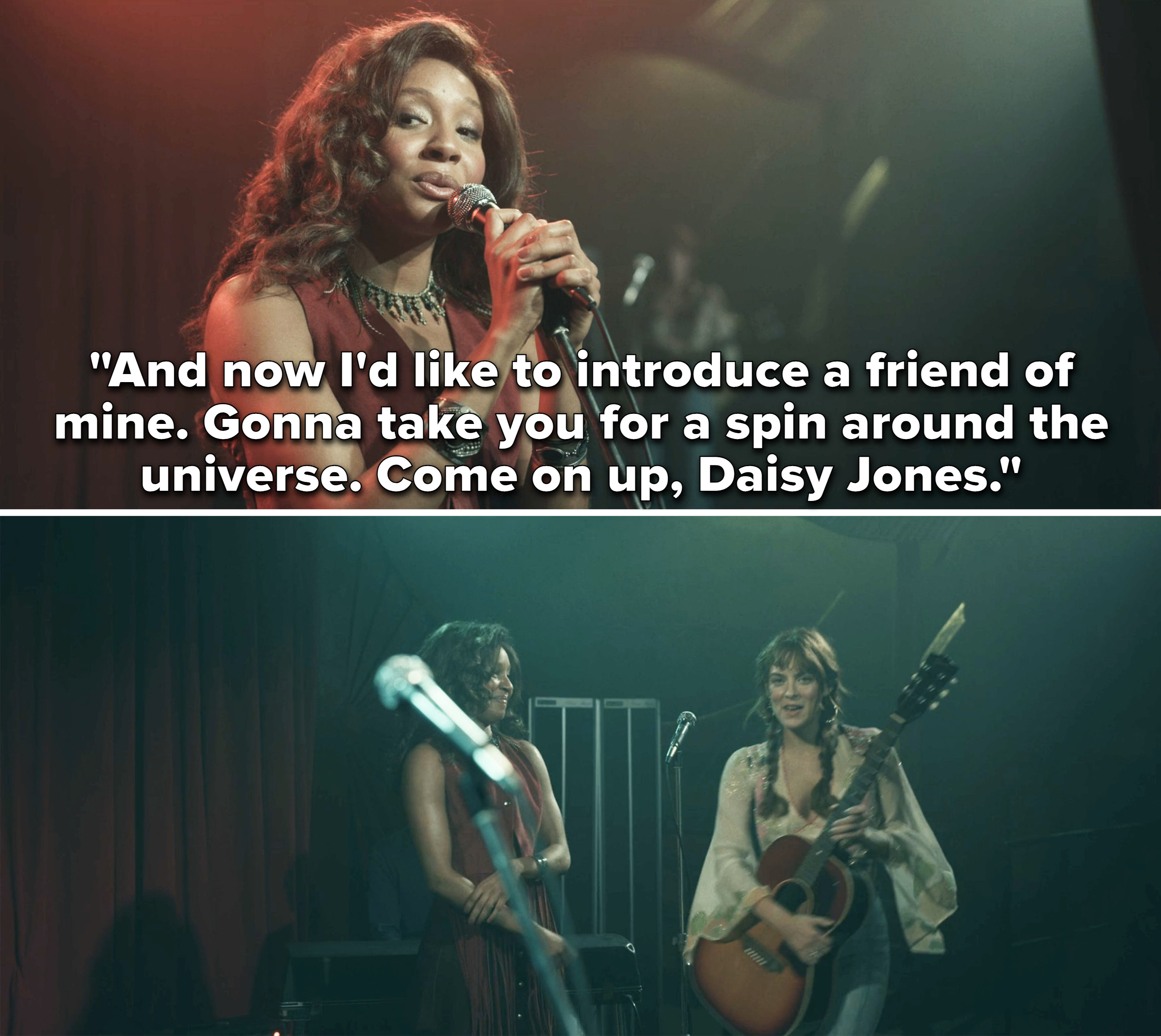 This leads to Daisy performing "Two Against Three" at the iconic Troubadour. It's personally one of my favorite songs Riley sings as Daisy Jones in the series, and it really shows off her amazing voice, since it's just her and a guitar.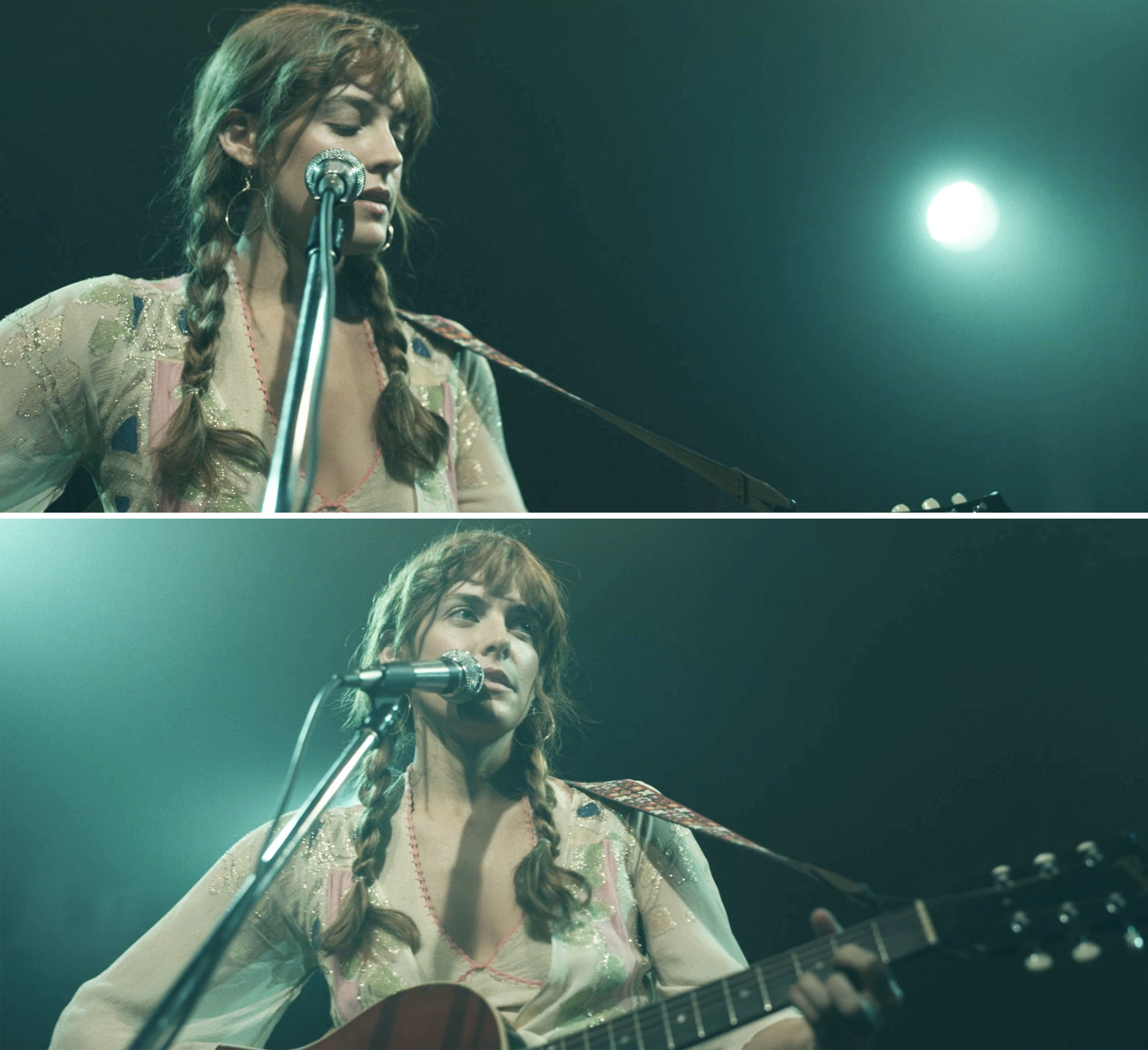 Now, while Daisy is performing, if you look closely, you'll see a patterned guitar strap that you might not even think too hard about the first time you watch the scene.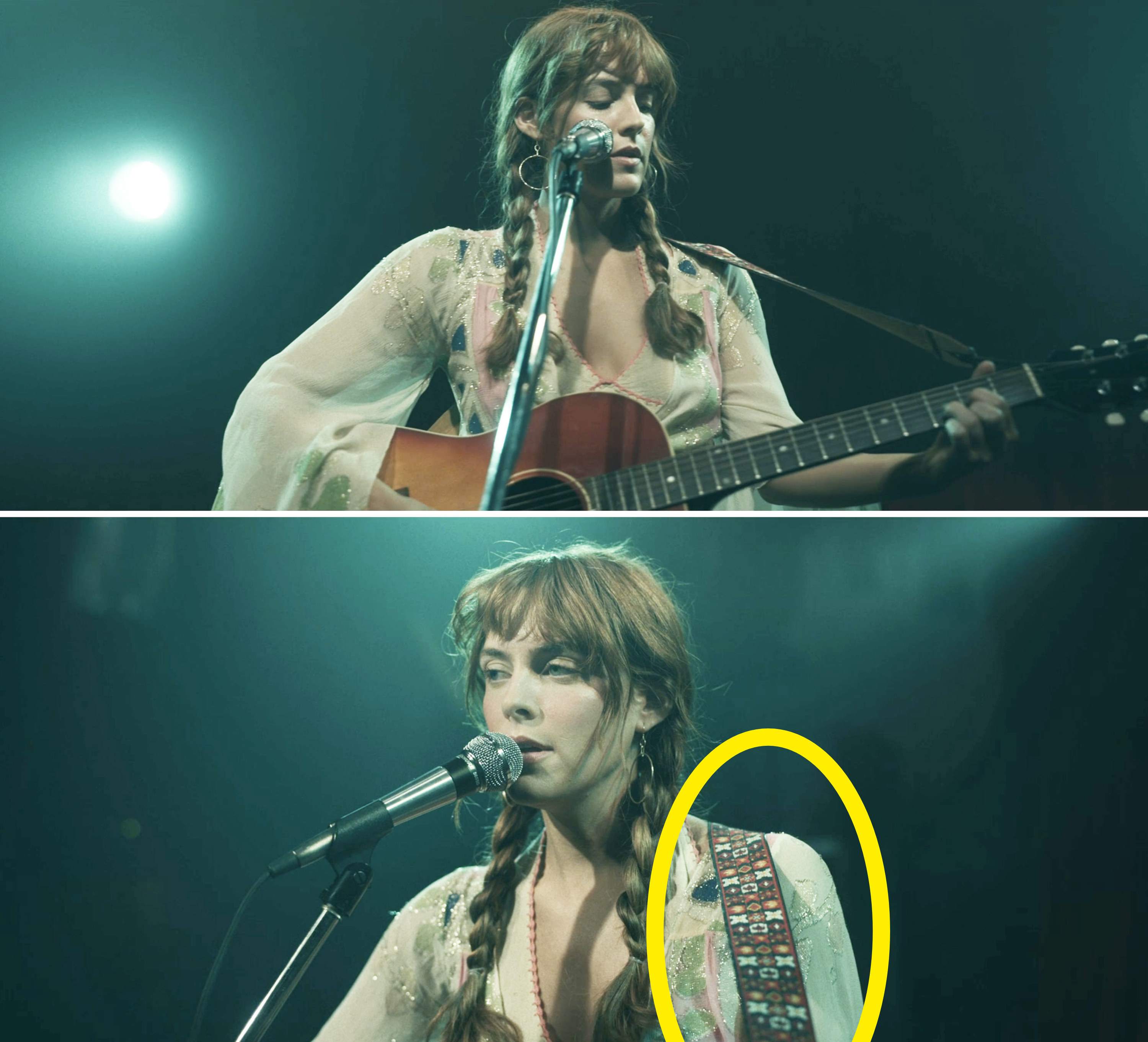 However, the guitar strap is the same one that Elvis Presley famously wore in his 1968 music special on NBC titled '68 Comeback Special.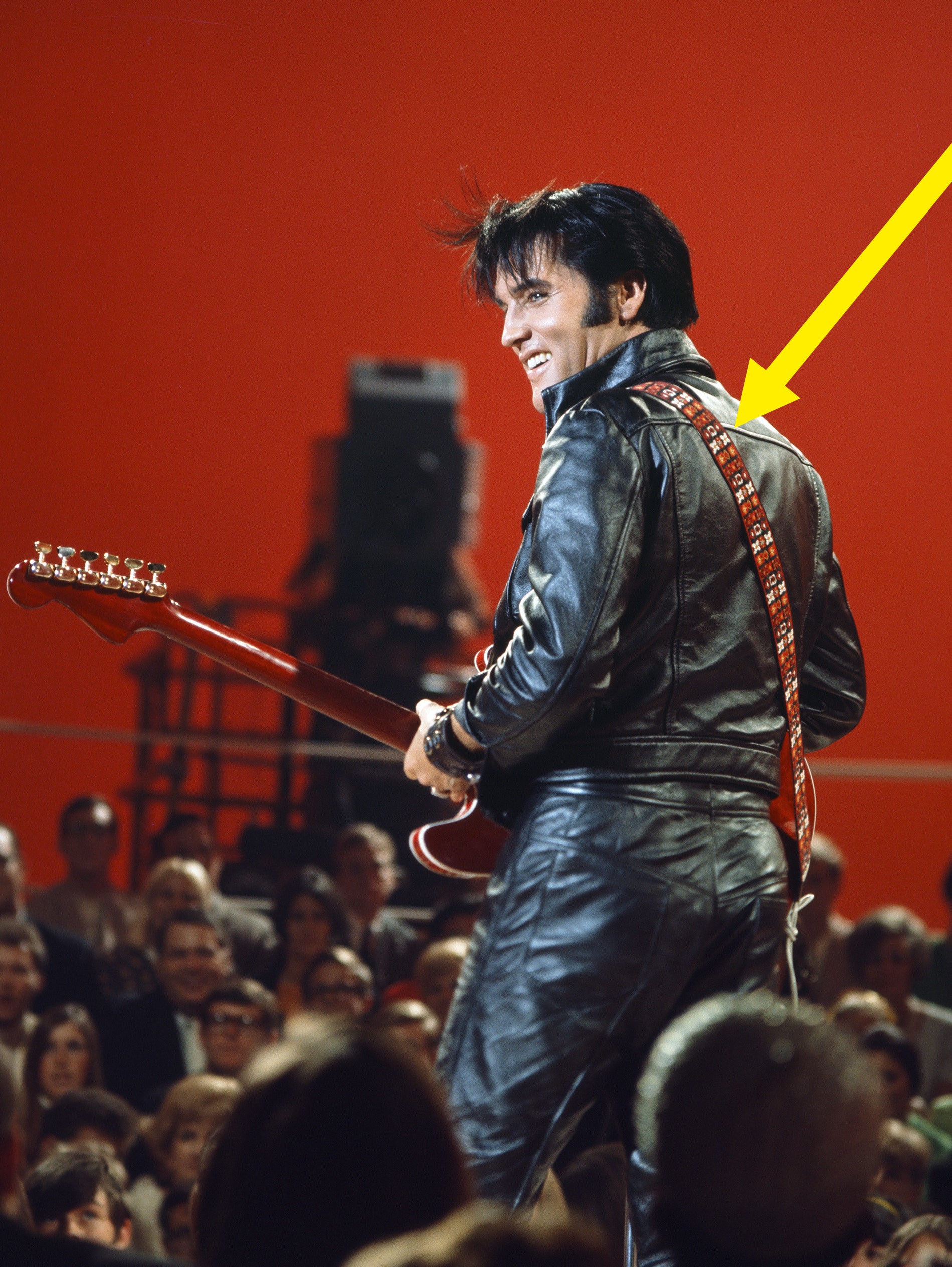 It's a pretty recognizable piece if you're a fan of Elvis or '70s rock. Jimi Hendrix also wore this patterned guitar strap throughout his career, most notably during his legendary Woodstock set in 1969.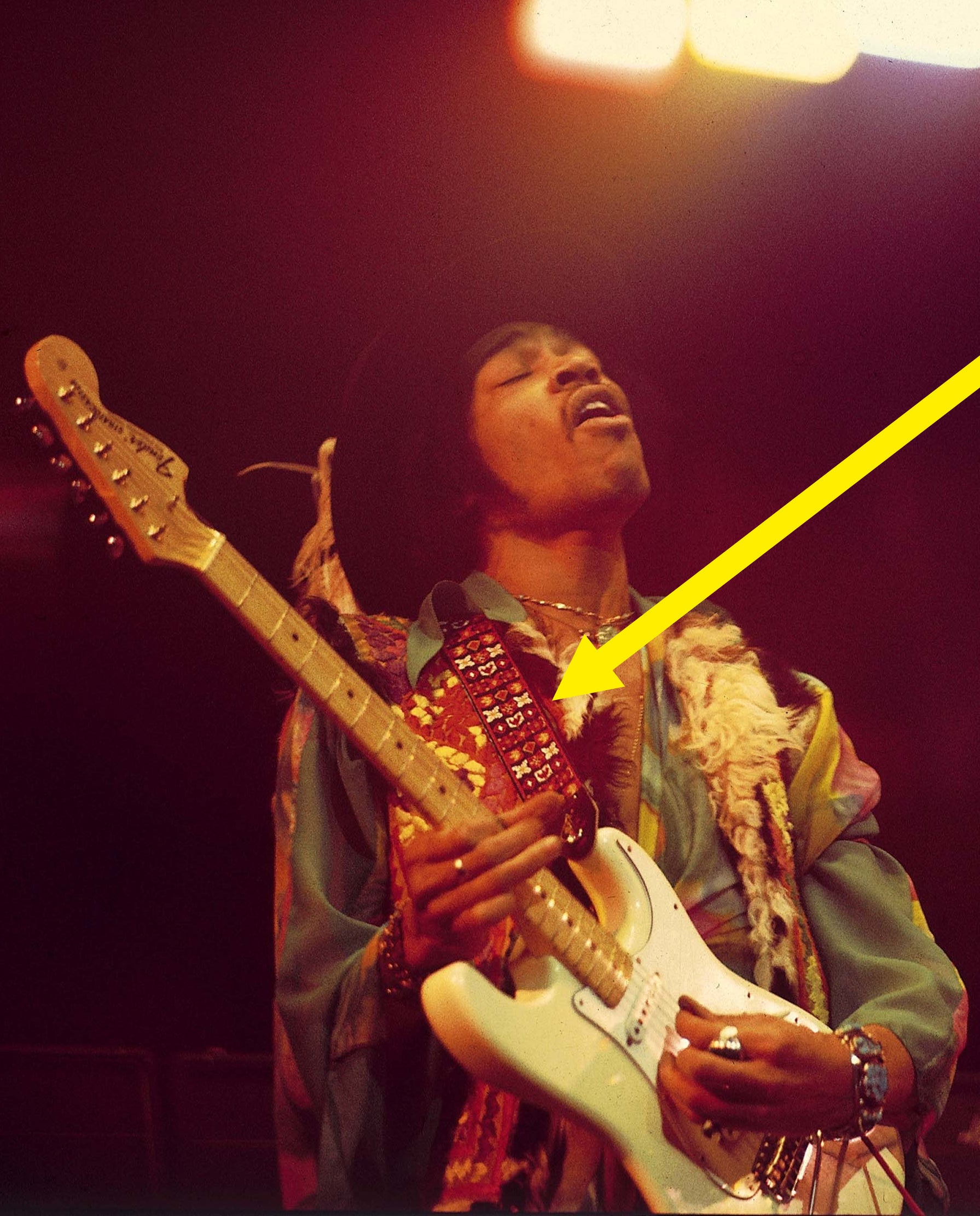 Now, while Daisy using the guitar strap is iconic in terms of rock 'n' roll history, it's also a clever tribute to Riley's family. In case you don't know, Riley is the daughter of Lisa Marie Presley and is Elvis's granddaughter.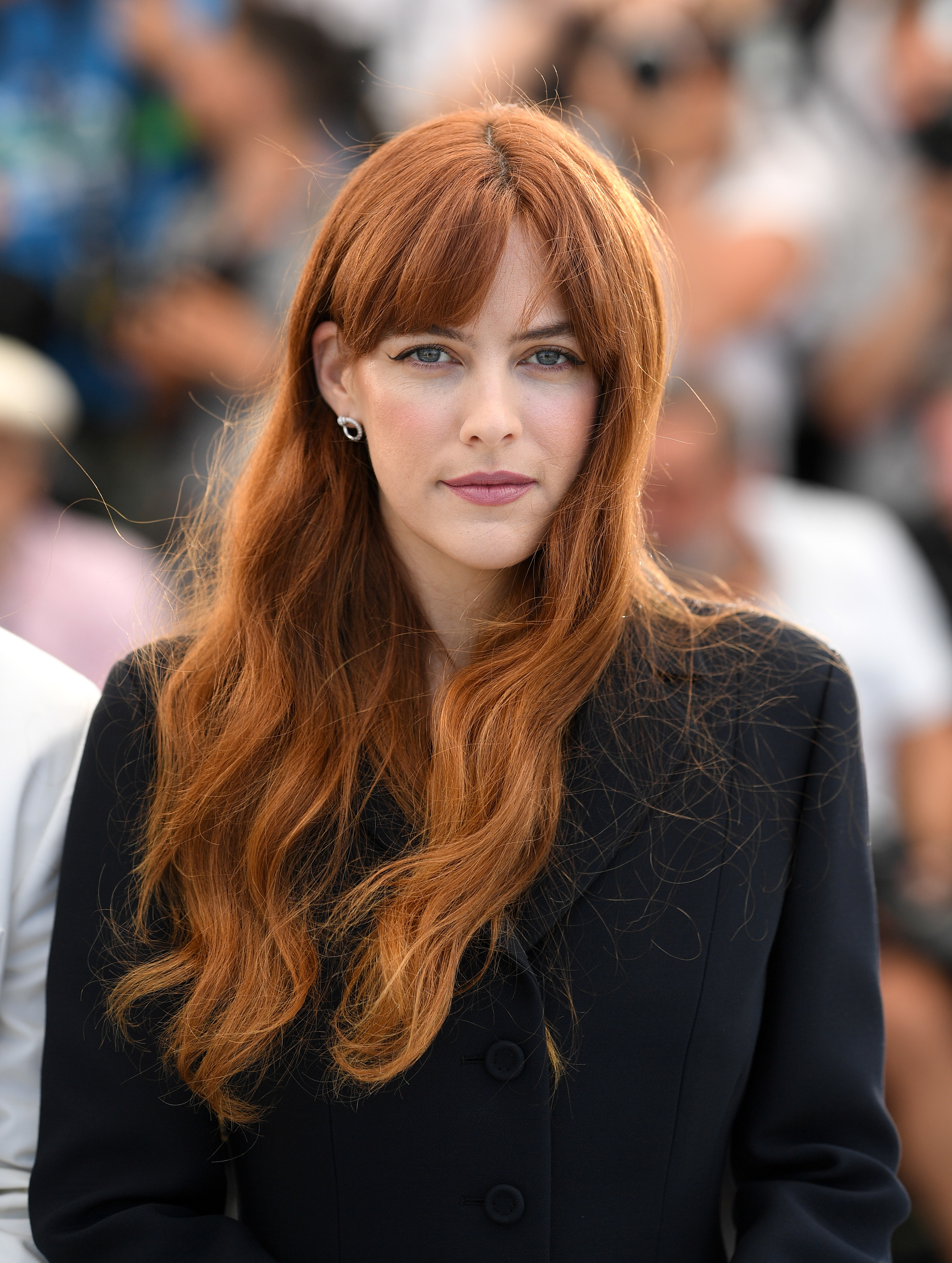 Here's a side-by-side that just makes the whole thing even more emotional for me:

While it's unclear if this is the REAL '68 Comeback Special guitar strap, Riley did reveal in an interview with BuzzFeed that Daisy's guitar throughout the series is her personal guitar.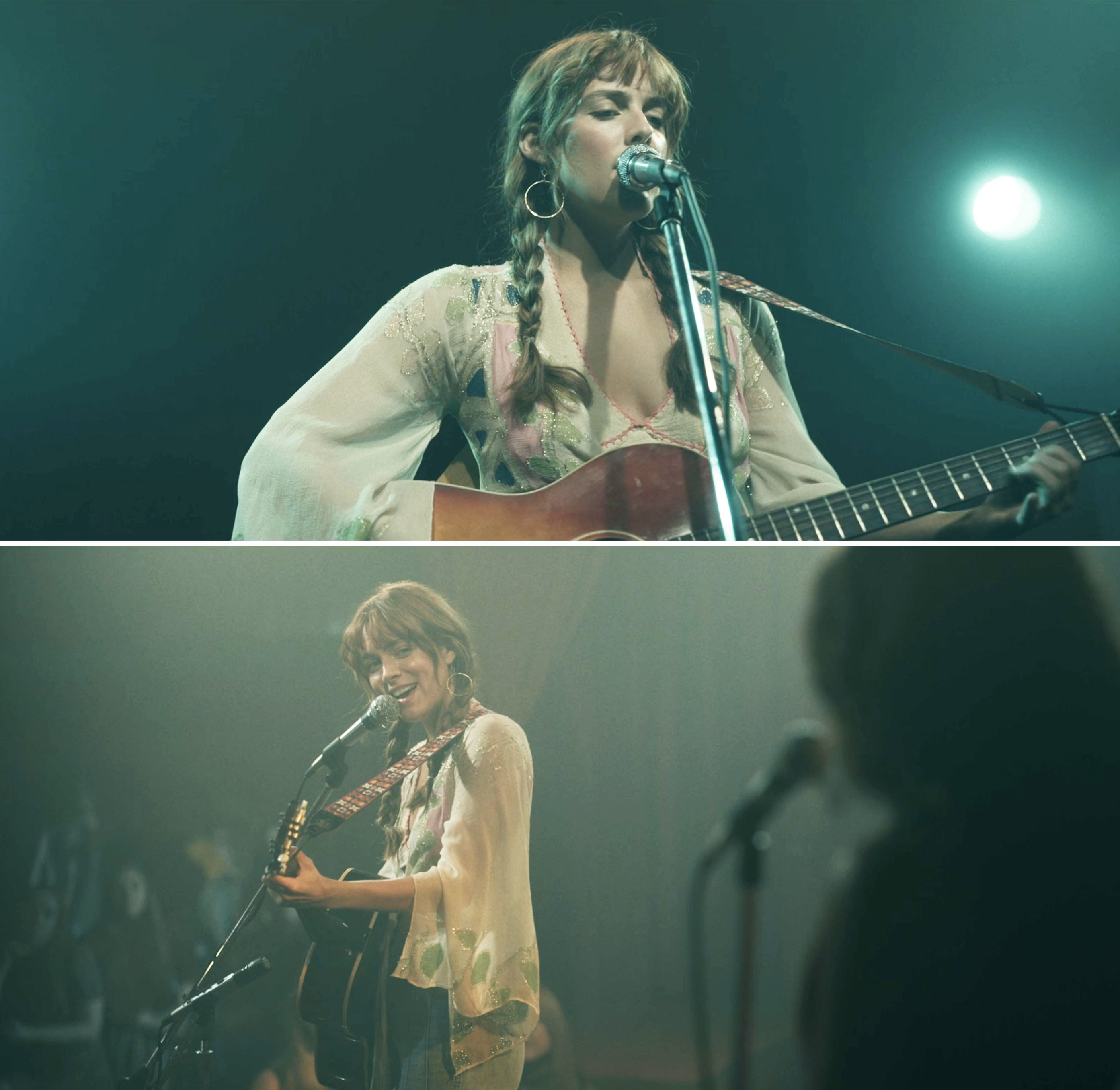 "I do have a fun fact that Daisy's guitar is my guitar," Riley told BuzzFeed. "It was my personal guitar and I wanted to use it in the show."
Alongside this Elvis Easter egg in Daisy Jones & the Six Episode 2, the series found other ways to subtly honor Riley's family history during the course of the show.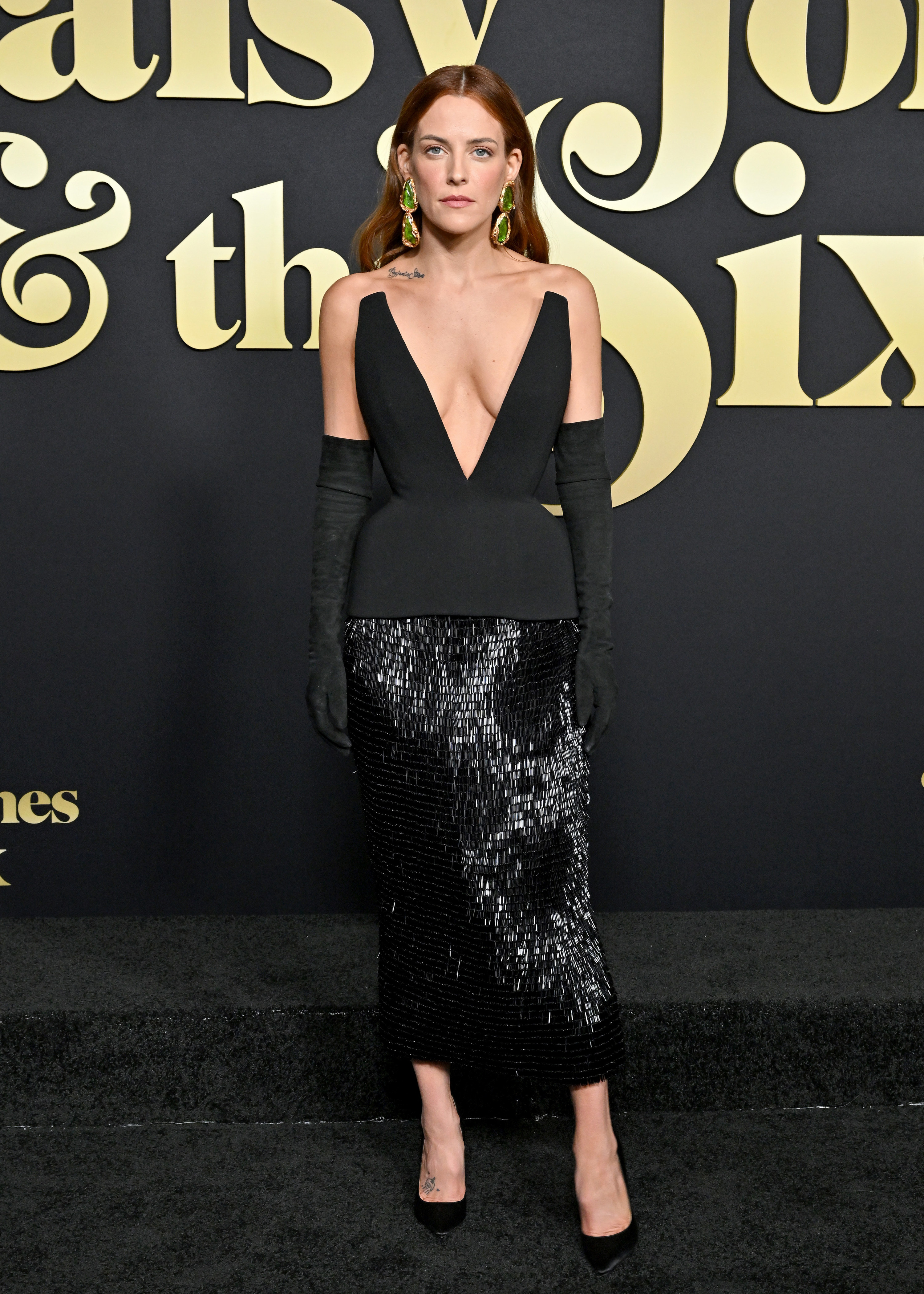 In an interview with People, costume designer Denise Wingate revealed that while pulling together the wardrobe for the series, she came across Love Melody, a designer who "actually made two jumpsuits for Elvis Presley."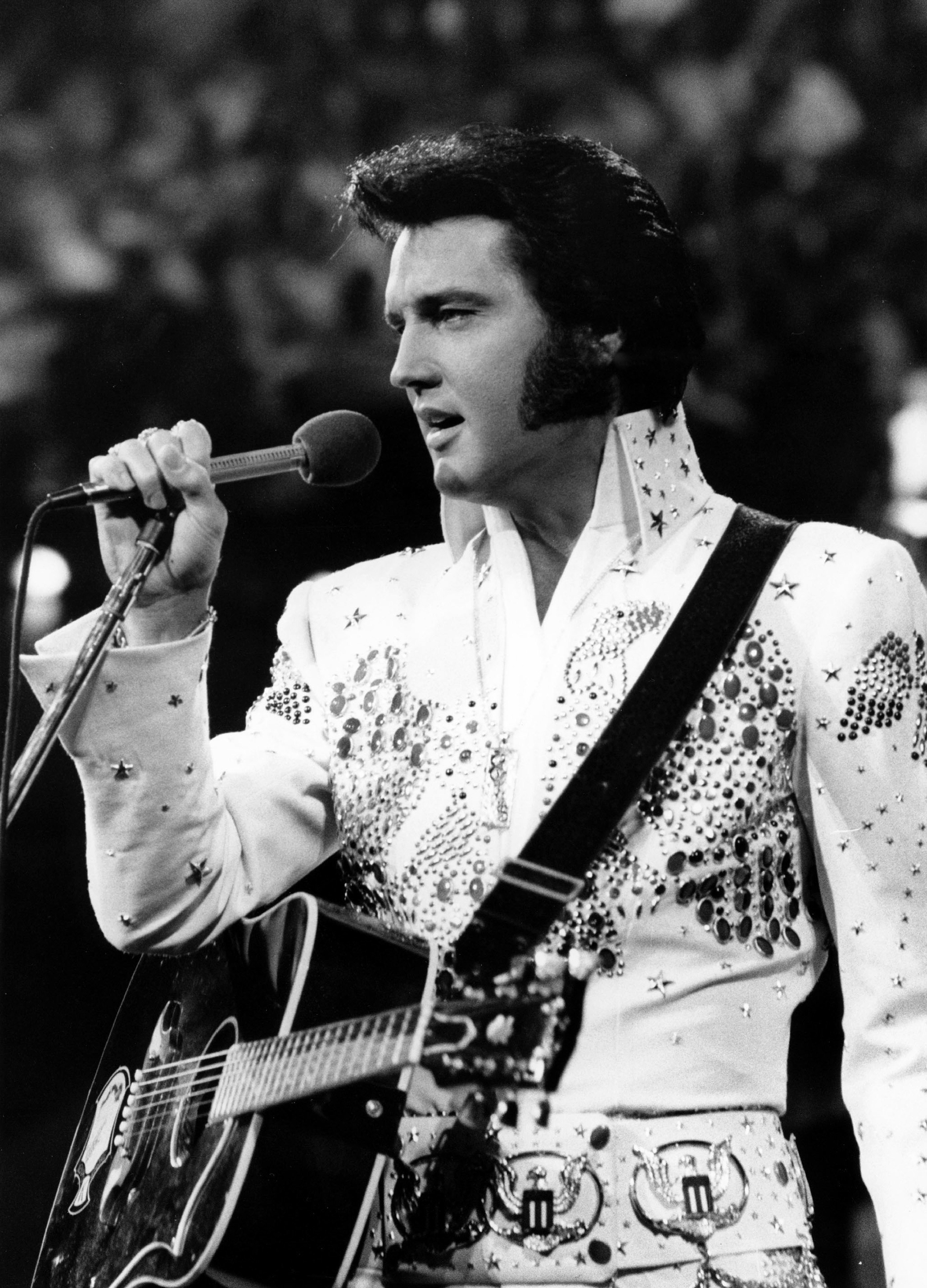 So, she had Love make "two beautiful, long coats for the show. One is a denim leather patchwork long coat and the other a beautiful rust leather." Denise added, "I thought it was nice to bring that back in the fold and have a little bit of that history."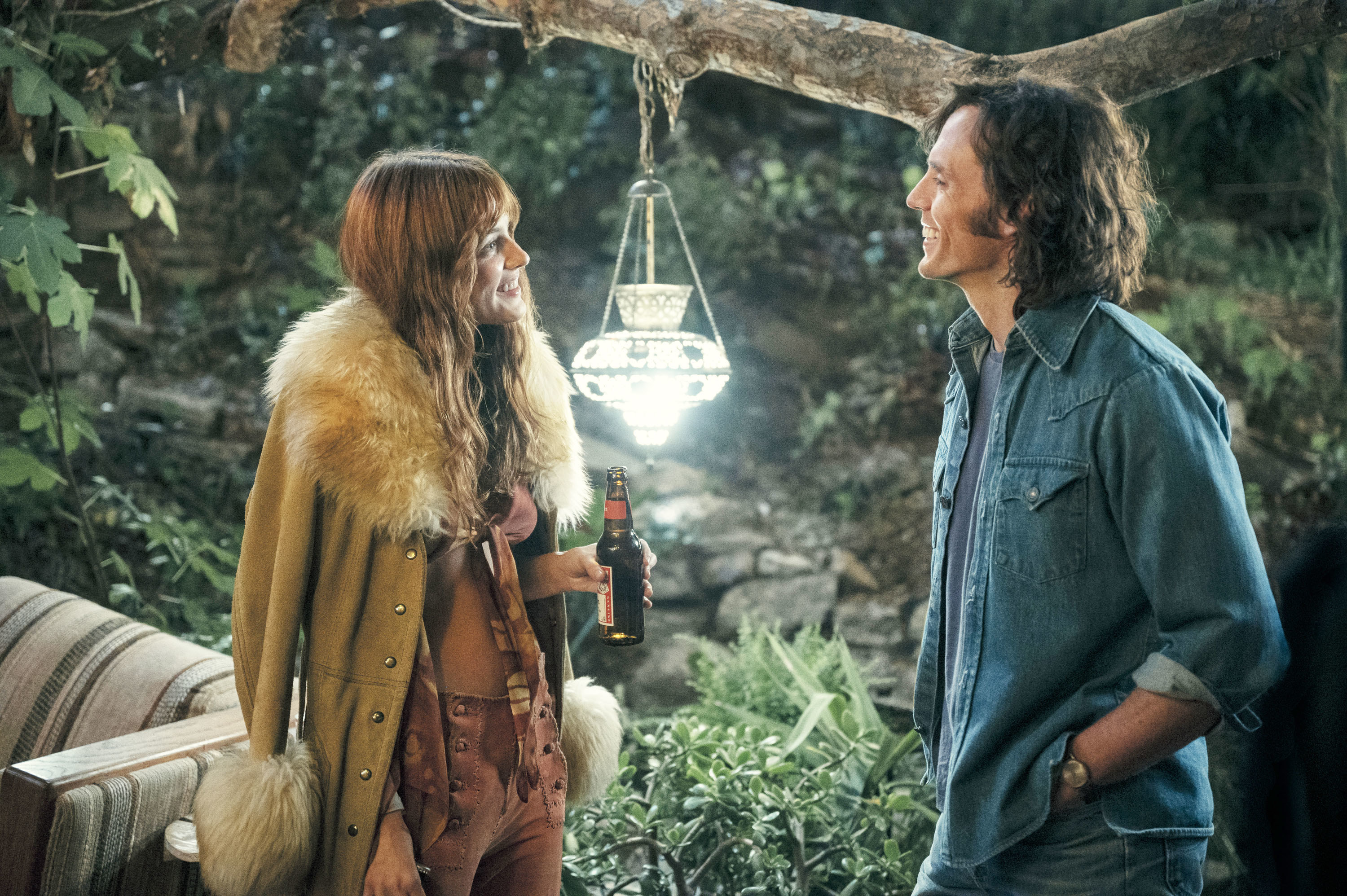 I'm a sucker for amazing Easter eggs and details in TV shows and movies, so I love all the attention to detail that went into creating the '70s rock scene for Daisy Jones & the Six, including these subtle nods to Riley's family.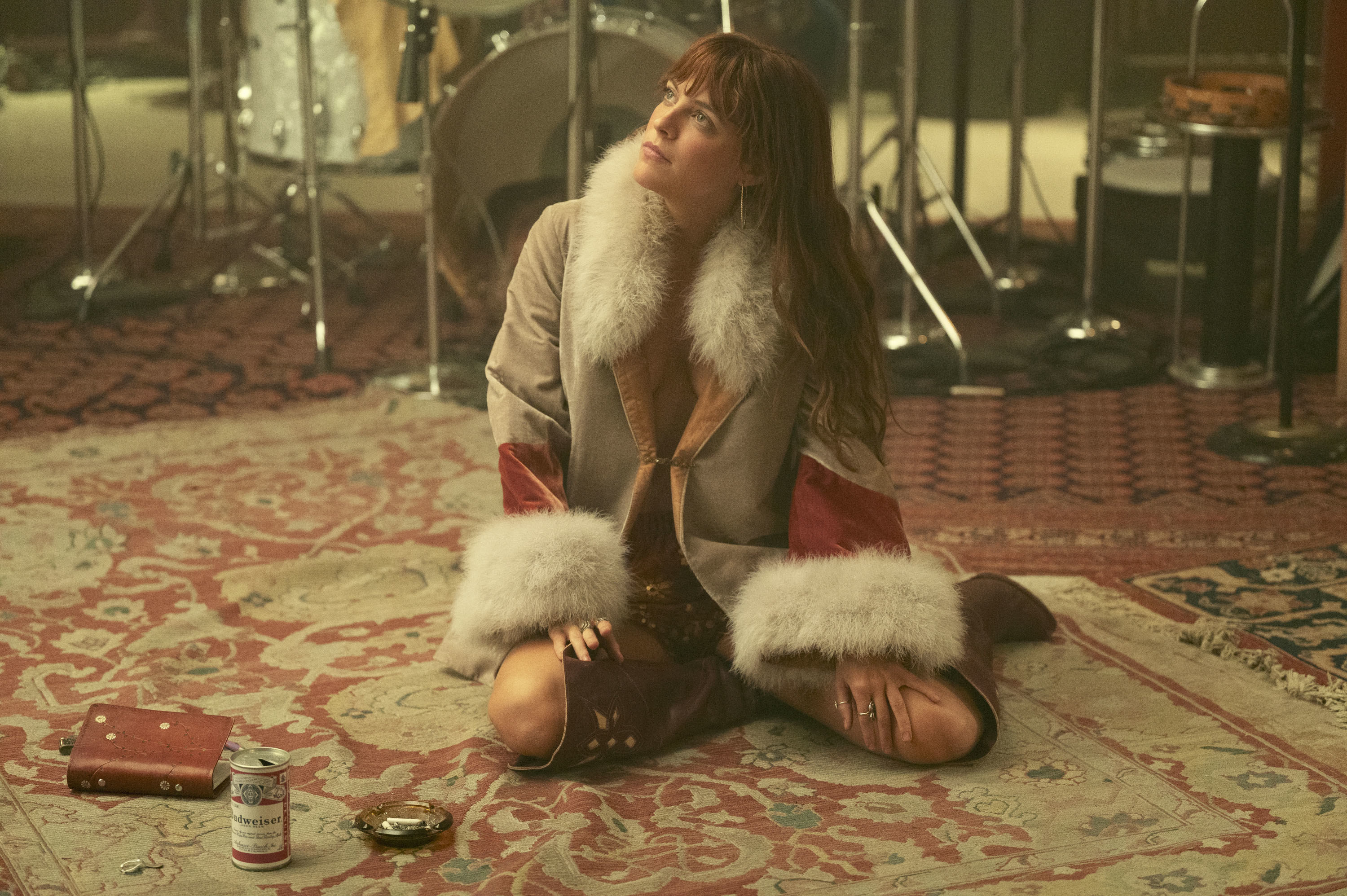 What do you think of Daisy Jones & the Six? Tell us everything in the comments below!