China has announced that President Xi Jinping will visit Russia from Monday to Wednesday. The move comes in an apparent show of support for Russian President Vladimir Putin, as he faces global pressure to end the invasion of Ukraine.
The Kremlin confirmed the visit, saying it will take place "at the invitation of Vladimir Putin."
Xi and Putin will discuss "issues of further development of comprehensive partnership and strategic interaction between Russia and China," the Kremlin said.
The meeting will help deepen "Russian-Chinese cooperation in the international arena," the Russian government added.
XI JINPING TO SPEAK WITH ZELENSKYY AFTER MEETING PUTIN IN MOSCOW: REPORT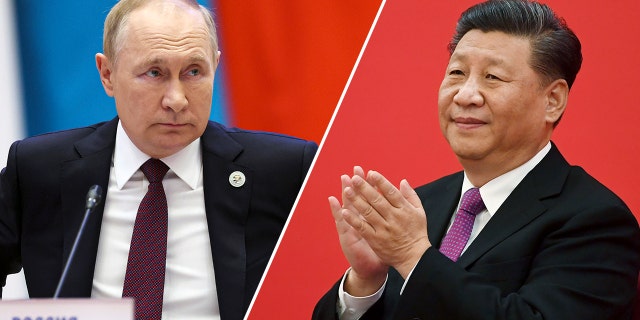 China's President Xi Jinping claps as he listens to Russian President Vladimir Putin via a video link in Beijing on Dec. 2, 2019. (Sergei Bobylev, Sputnik, Kremlin Pool Photo via AP/Noel Celis/Pool Photo via AP)
The two leaders will also sign "important bilateral documents," the statement reads.
China has been resolute to act in its own interest while most of the world has condemned Russia's invasion of Ukraine, which passed the one-year mark last month.
CHINA DIPLOMATIC SUCCESS AS IRAN, SAUDI ARABIA TO RESUME TIES FOLLOWING SECRET BEIJING MEETINGS
Xi has refused to condemn Moscow's invasion but has called for a peaceful resolution. China has also called for the international community to recognize and respect the sovereignty of Russia's rule over its territory, which Russia has claimed includes parts of Ukraine.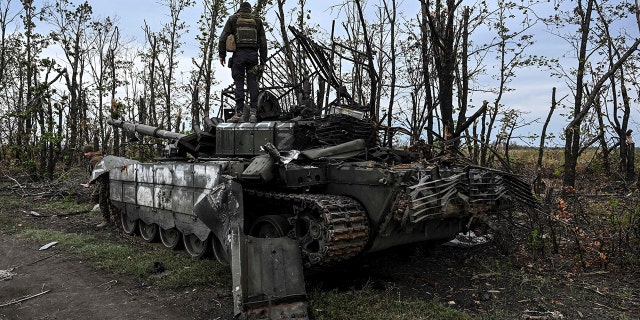 This photograph taken on September 11, 2022, shows a Ukranian soldier standing atop an abandoned Russian tank near a village on the outskirts of Izyum, Kharkiv Region, eastern Ukraine. (JUAN BARRETO/AFP via Getty Images)
Beijing has repeatedly condemned the United States and NATO for provoking Russia.
Putin invited Xi to visit Russia in late December.
FOX NEWS POLL: HALF SAY US SHOULD SUPPORT UKRAINE AS LONG AS IT TAKES
Putin said the visit could "demonstrate to the whole world the strength of the Russian-Chinese ties" and "become the main political event of the year in bilateral relations."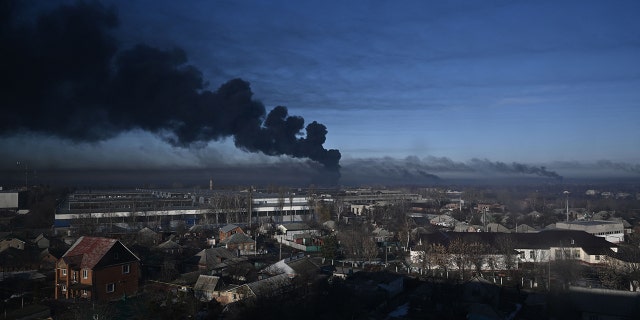 Black smoke rises from a military airport in Chuguyev near Kharkiv on February 24, 2022. (ARIS MESSINIS/AFP via Getty Images)
China's foreign minister Qin Gang called his Ukrainian counterpart, Dmytro Kuleba, on Thursday, saying that China has "always upheld an objective and fair stance on the Ukraine issue, has committed itself to promote peace and advancing negotiations and calls on the international community to create conditions for peace talks."
CLICK HERE TO GET THE FOX NEWS APP
President Xi intends to speak with Ukrainian President Zelenskyy after meeting with Putin.
The call would be the first time Zelenskyy and Xi have spoken since Putin first invaded Ukraine.
The Associated Press contributed to this report.