A suspected thief crashed a helicopter while trying to steal the chopper at a California airport.
The Sacramento Police Department said someone trespassed onto the Sacramento Executive Airport overnight and attempted to start four helicopters sitting on the tarmac, according to KCRA-TV. The person was able to start one of the helicopters.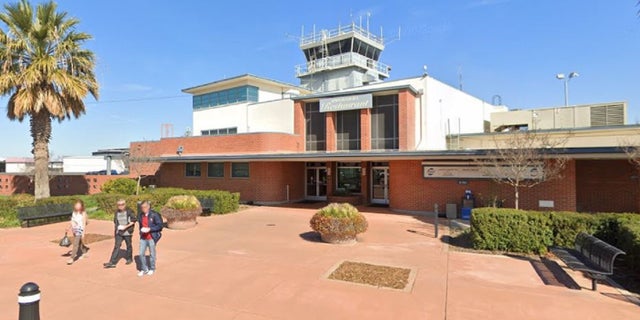 The entrance to Sacramento Executive Airport. A suspected thief crashed a helicopter on the tarmac while trying to break into other choppers as well, police said. (Google Maps)
The chopper crashed and the suspect fled the area, police said. An image taken by local news outlets shows a helicopter on its side with the tail boom cracked and rotors smashed.
The news station reported the helicopter is a Bell 407 heavy-lift helicopter that can be employed for various uses, including firefighting.
CLICK HERE TO GET THE FOX NEWS APP
Fox News Digital has reached out to the police department and airport. No arrests have been made.