A New York City jewelry store owner says a thief armed with a knife recently robbed her shop for the second time on Tuesday while taunting and threatening employees in an incident caught on video.
"Hi, I'm back!" the armed thief, dressed in a green sweat suit, wearing a medical mask and wielding a knife, told an employee at Melissa Joy Manning's jewelry store in Brookyln as he and a female accomplice keeping watch stole tens of thousands worth of items, Fox 5 New York reported this week.
"I'm back again. I don't know if you remember me," the robber added, with a demeanor Manning described as acting like he "owned the place."
At one point, the robber threatened employees, saying, "Hurry the f--- up before I kill you."
NYPD SEES LARGEST STAFF EXODUS IN DECADES WITH LEADERS 'REFUSING TO ACKNOWLEDGE' MOUNTING CRISIS: UNION BOSS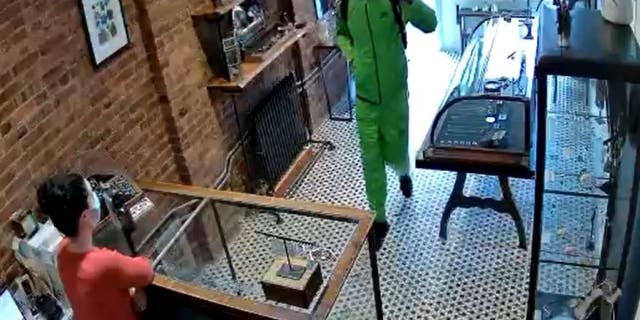 A Brooklyn jewelry store owner says she's been robbed at knifepoint twice by the same crook since February (Fox 5 New York)
Manning says the robbery, captured on surveillance footage, marked the second time the same thief had robbed her store.
According to Manning, the man also targeted her store in February around the same time of day, and the total amount of items he stole in the two robberies comes to about $250,000.
NEW YORK CITY GRANDMA ARRESTED AFTER REPEATEDLY STABBING 7-YEAR-OLD GRANDDAUGHTER: POLICE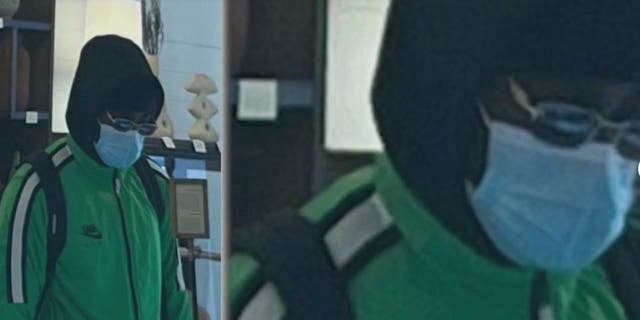 The suspected thief is believed to have cased other stores in the area. (Fox 5 New York)
"It's horrifying, it's catastrophic. I'm a small business," Manning told Fox 5 New York.
Manning says she posted the thief's picture on social media, and other jewelry store owners in Cobble Hill and Williamsburg had seen him casing their stores.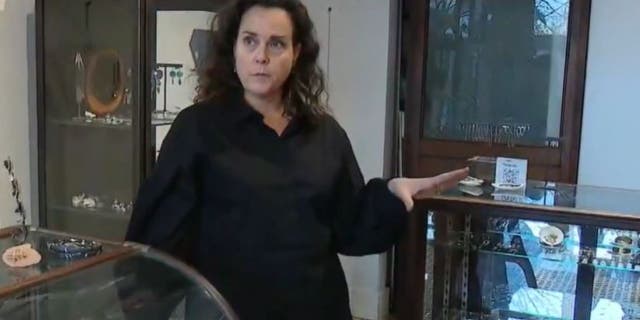 Melissa Joy Manning speaks to Fox 5 New York (Fox 5 New York)
CLICK HERE TO GET THE FOX NEWS APP
The suspect fled on foot, and Manning says she fears he's "not going to stop until he's caught."
Andrew Mark Miller is a writer at Fox News. Find him on Twitter @andymarkmiller and email tips to AndrewMark.Miller@Fox.com.