With a litany of medical problems, it's astounding that Bret Michaels feels and looks as good as he does at 60.
"I feel more passionate and just as excited as ever," he explained of hitting the milestone birthday. "I feel more energetic and grateful. "
"With all of the crazy diabetes and the brain hemorrhage, I've been through a lot of adversity and I'm still here," the Poison rocker shared to USA Today.
Living with Type 1 diabetes since he was a child, Michaels also suffered a brain hemorrhage and underwent heart and kidney surgery in 2011 and 2014, respectively.
BRET MICHAELS PERFORMS AFTER HOSPITALIZATION: 'FLORIDA FANS IN THE POURING RAIN ROCKED MY WORLD'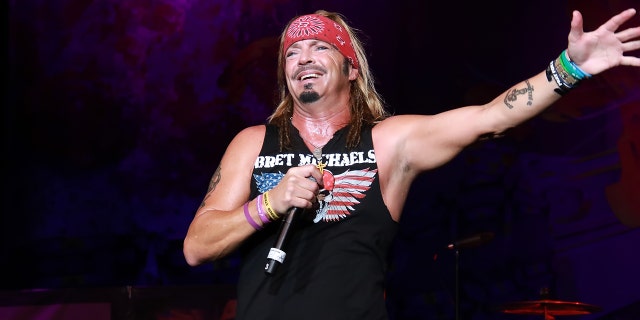 Bret Michaels shares insight into what keeps him healthy ahead of turning 60. (Donald Kravitz)
Despite the medical complications he has faced, Michaels' is relatively resistant to the concept of change.
BRET MICHAELS: 'I THOUGHT SOMEONE SHOT ME WHEN I SUFFERED HEMORRHAGE'
"It's called adapting. So obviously, I'm not going to be trying out for the Pittsburgh Steelers this year, but I can go play flag football with my friends," he says of modifications to his lifestyle.
"I adapt and change with what my body can do. There is no magic pill. I am like a true muscle car – still fast, still fun to ride, but I just need a little more maintenance."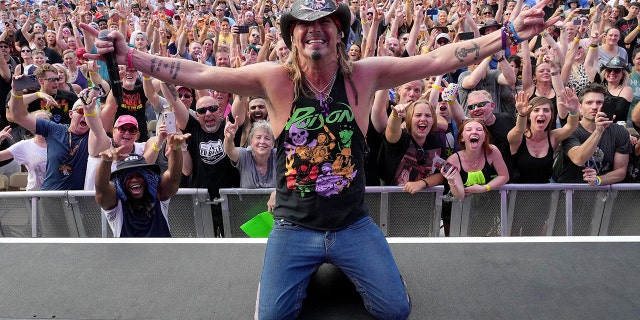 Bret Michaels compares himself to a muscle car, saying he's "still fast, still fun to ride, but I just need a little more maintenance." (Kevin Mazur/Getty Images for Live Nation)
CLICK HERE TO SIGN UP FOR THE ENTERTAINMENT NEWSLETTER
With a schedule that often leaves Michaels' on the road for a majority of the year, performing with Poison and as an individual artist, the rocker is revealing how he stays healthy.
"I know this is the opposite of what you'd think from a rocker, but I love the morning. If I'm off the road, I'll get up first thing in the morning on the ranch (in Arizona), check my blood sugar, take my insulin, hang out with my family. I love to go out and jump on my mountain bike. I need to kick out the rust and the dust. I like having a good time, but I don't fool myself," he shared.
The Pennsylvania native has endured a lot - which makes turning 60 less daunting.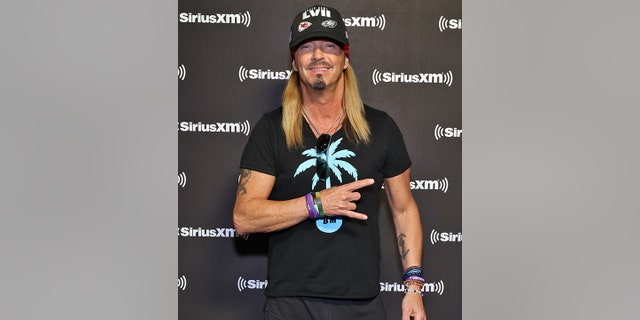 Bret Michaels revealed that he feels grateful to get older. (Cindy Ord/Getty Images for SiriusXM)
CLICK HERE TO GET THE FOX NEWS APP
"I am grateful to be on this crazy roller coaster ride and to be here with some of my good decisions and some of my less-than-reputable decisions," he admitted.
"But I've got to be honest. When people ask I say, No. 1, what is my alternative? The alternative is not good. And two, I get no choice in the matter. My choice will be how I deal with it. No one says, 'Man, I want to be old.' I feel blessed that I got to get old because I know so many of my friends never got the chance. I live also for them."
Caroline Thayer is an entertainment writer for Fox News Digital. Follow Caroline Thayer on Twitter at @carolinejthayer.