Parts of New Hampshire received nearly three feet of snow on Tuesday, March 14 — and amid the huge snowdrifts, a dog walker is seen struggling with his animal. See the crazy video!
Massachusett's Bay Transportation Authority (MBTA) transit police said it has arrested a man after he repeatedly threatened fellow subway riders with his pet rat, Jerry.
The 57-year-old Bostonian, Jeffery Stuart, was arrested at Oak Grove Station in Boston at approximately 4 p.m. Thursday after threatening people with his rat, Jerry, transit police wrote in a Twitter post.
NEW JERSEY SUSPECT SEEN SHOVING DEAD CAT IN MAILBOX: VIDEO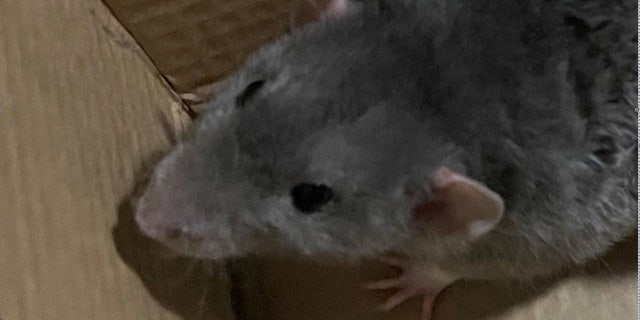 Jeffrey Stuart's pet rat, Jerry. (MBTA Transit Police)
On Friday, a prosecutor said that Stuart was allegedly shoving the rat into people's faces while yelling at them during their daily commute on the city's subway system. After being told to leave the station, Stuart returned and attempted to get back in, prosecutors said. He allegedly swore at officers, took out the rat and threatened the officers.
POLICE DISCOVER 30 DEAD ANIMALS IN HOME OF SOUTH CAROLINA ANIMAL RESCUE CEO
MBTA described Stuart as a subway rider "well known" for causing disturbances. Transit police also noted that the man with his unusual pet was drinking alcohol and being disorderly.
The Malden District Court clerk's office confirmed with Fox News Digital that Stuart is facing charges for disorderly conduct, trespassing, and threats to commit a crime. Jerry the rat was turned over to animal control, police said.
CLICK HERE TO GET THE FOX NEWS APP
Sarah Rumpf is a writer on the breaking news team for Fox News Digital. You can reach her on Twitter at @rumpfsarahc